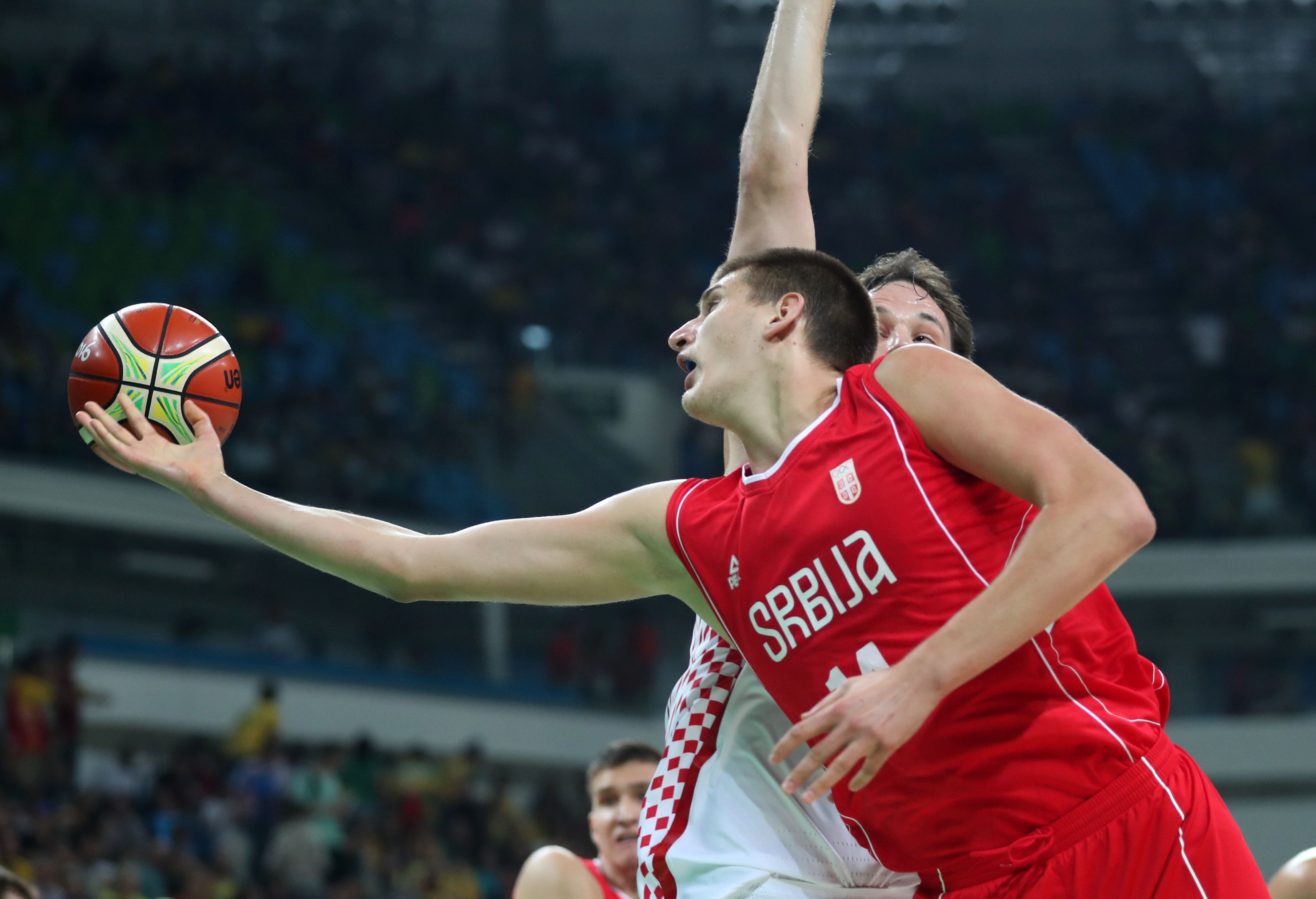 According to two Denver Nuggets sources, all signs are pointing towards first-time All-Star and first-team All-NBA center Nikola Jokic playing for the Serbian National Team at the FIBA World Cup this summer.
Additionally, Jokic spoke with TanjugNews in Serbia about his decision and essentially confirmed that he will be playing for the national team this summer.
"I am very pleased with everything I did in the NBA last season," Jokic told TanjugNews. "I had a great year in which I performed at All Star and was selected [as first-team All-NBA]. For me, the crown of this whole season would represent a medal I am sure that the national team of Serbia can win in the World Championship in China and I am fully prepared to do my best to achieve this goal."
Jokic announced this news Thursday night on the heels of earning first-team All-NBA honors.
The Serbian big man is coming off of a career-best season in which he made his first All-Star game, had multiple player of the week awards, 12 triple-doubles, and led Denver to the playoffs for the first time since 2013 and their first playoff series victory since 2009.
Throughout the regular season, Jokic averaged 20.1 points, 10.8 rebounds and 7.3 assists a game. Then, as insane as it seems, Jokic elevated his game in the playoffs where he put up a spectacular 25.1 points, 13.0 rebounds and 8.4 assists per game.
Jokic has catapulted himself into the conversation as one of the best players in the entire NBA and now has the accolades to prove it.
Serbia faces Angola, the Philippines and Italy in the group phase of the World Cup that tips off August 31st and, with Jokic confirming that he will play, Serbia is now a bonafide threat.
T.J. McBride of Mile High Sports contributed to this report.