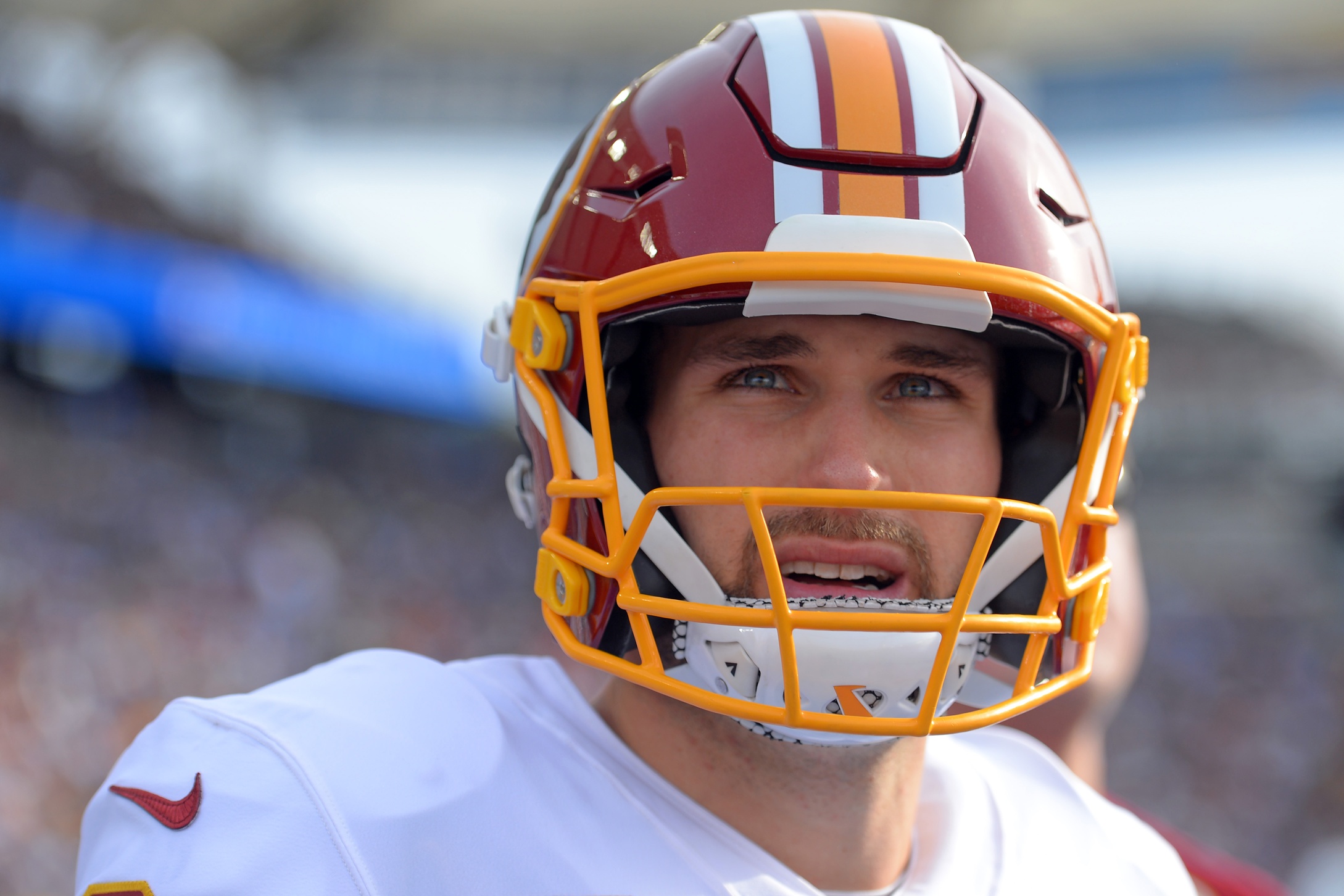 While the Denver Broncos still hope to sign free agent quarterback Kirk Cousins, it's uncertain whether the team can shuffle enough money around to meet Cousins' expected $30 million per year contract price tag. NFL contributor Benjamin Allbright joined Gil Whiteley and Mark Jackson of Mile High Sports AM 1340 | FM 104.7 to update the Cousins' situation.
"I think they (the Broncos) are going to make a move, but I don't think ultimately they are going to have the pieces to make it happen. I think Kirk has his sights set on Minnesota," Allbright explained. The Vikings, who would become instant Super Bowl contenders with Cousins, might be his most alluring option.
Allbright revealed the Vikings also have the advantage over other teams with the amount of cap space they have available. "Minnesota can do something unique, where they can front-load the deal, they have a ton of cap space -– over 60 million — where they can front-load the deal, put a lot of cash in that first year ,and then the subsequent years would be a lot cheaper." The Vikings have the clear edge in that they have easy access to cash to deliver to Cousins and on top of that, cap flexibility going forward.
If a team like the New York Jets or Minnesota Vikings signs Cousins, the Broncos may try another option in free agency at quarterback "If they (the Broncos) are unable to get Kirk Cousins, I think they go out and get Case Keenum," Allbright said. Allbright continued by saying, "I think you can get Case Keenum for 10 million a year cheaper than you can get Kirk Cousins, and I think he makes a great bridge quarterback to whoever you draft." The Minnesota Vikings reportedly will not place the franchise tag on Keenum, therefore he is set to hit the free agent market.
Allbright explained the explosive growth in quarterback compensation. "$25 million is above-average market and then $30 million is the elite quarterback market right now, so that's why we talk about Kirk Cousins in that $30-$35 range." Allbright considers the elite quarterback range as the top-five in the NFL — and doesn't place Cousins in that category — but views him as a top 10 quarterback.
Click here to listen to the full interview with Benjamin Allbright, including what he had to say about Broncos restricted free agents Matt Paradis and Shaquil Barrett, or listen to the podcast below.
Catch Anything's Possible with Gil Whiteley and Mark Jackson every weekday from 11a-1p on Mile High Sports AM 1340 | FM 104.7 or stream live any time for the best local coverage of Colorado sports from Denver's biggest sports talk lineup. Download the all-new free Mile High Sports Radio mobile app for Apple or Android.