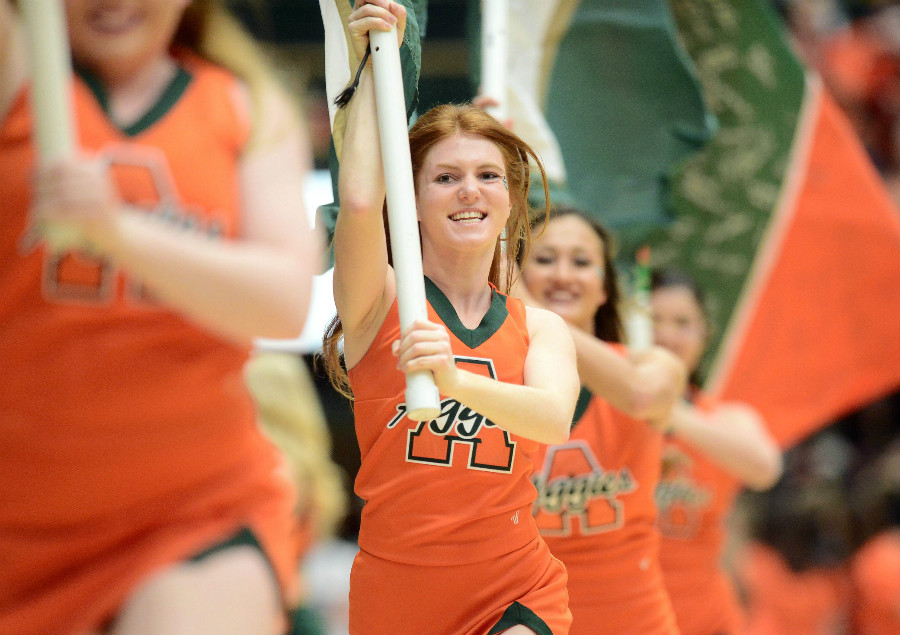 On Monday, the Colorado State women's basketball team finally made it into the Associated Press' Top 25. With the second-longest win streak in the nation at 21 consecutive wins, there was not much of a choice but to enter the Rams into the top 25.
With the appearance of CSU into the Top 25, the historically great basketball powerhouse, Tennessee Lady Vols, fell out of the AP poll for the first time since 1985. Oh, how the times have changed.
It's taken far too long for CSU to crack this list, earning the honor for the first time since 2002, but in a year of record-breaking basketball, the Rams deserved this spot. The 24-1 team can add this milestone to this new era of CSU basketball.
Coach Ryun Williams, when asked about the resurgence of the women's program, brought to light the history that many Ram fans hold onto and remember.
"(It's) an era that's kind of rekindled the CSU fire that's used to be here," Williams said.
The 1998-99 team set the standard for what it meant to be a Ram, and this team has really brought that back, but in their own, record-breaking way.
Senior guard Jamie Patrick believes this is really something to be proud of.
"When you break a record and everyone compares you to somebody as amazing as Becky Hammond and her team and how awesome they were, and I guess we are kind of starting off a new era, and I hope people are noticing. I hope that we can get people in our gym to support us, if not this year, then definitely next year," Patrick said. "We're definitely building something here, and we want to continue doing that."
CSU's overwhelming success, their ranking in the Top 25 and the general excitement around the program  can be attributed to their fundamental play and team-first attitude.
Throughout the season, the Rams have been a silent assassin; they've let their success do the talking.
They aren't so silent anymore.
The Rams rank in the top-10 nationally in many defensive categories and are first of second in the Mountain West in most others.
This kind of basketball simply can't go unnoticed. The Rams are finally inked into the top 25, and rightfully so. With Colorado State continuing to defeat teams, both at home and away, they now look to make their mark throughout the nation this March.
Mark these girls down on your brackets; the way things are going, this could be the year of the Cinderella.