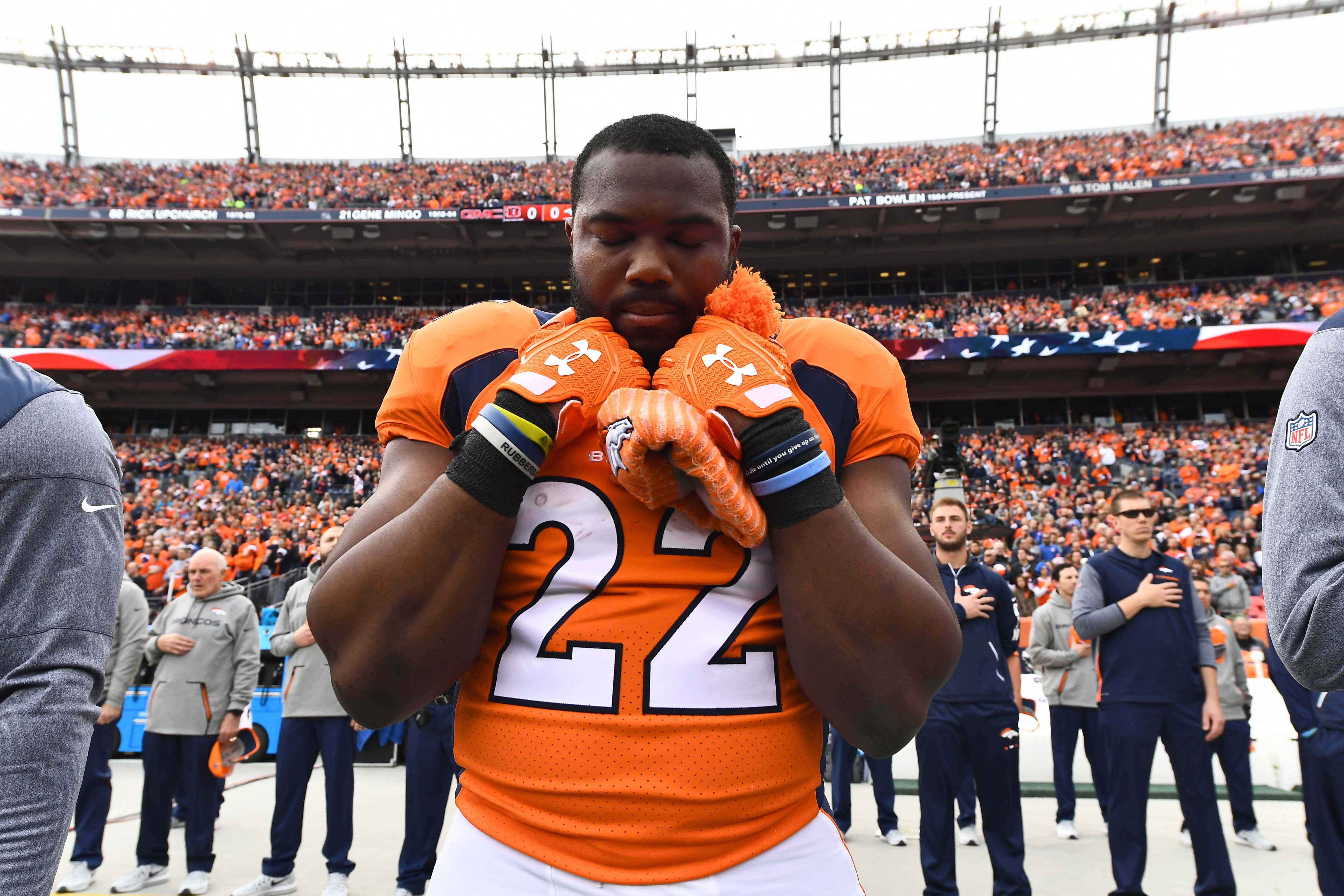 Early Monday, the Denver Broncos decided to part ways with leading rusher C.J. Anderson, releasing the five-year pro. But Anderson said that he felt something was happening in the offseason regarding his status with Denver when his name was floated in rumors.
In an interview with Eric Goodman and Les Shapiro of Mile High Sports AM 1340 | FM 104.7 Anderson says the writing was on the wall.
"You kind of knew something was going down," Anderson said. "There was only two names during the offseason that were being thrown around who could potentially not be back. That was myself and [Aqib] Talib." Talib was traded to the L.A. Rams.
Anderson described his meeting with general manager John Elway Monday morning. "A pay cut was never offered. To be honest, I work for everything I possibly can get in this league — probably wouldn't have taken it anyway," Anderson said. "The consideration of it would've been nice. It would've been fun, too. Probably would've had some conversations with other people to think about it, too."
Click here to listen to the full interview with C.J. Anderson, including what he had to say about his future, his favorite times in Denver and more, or listen to the podcast below.
Catch Afternoon Drive with Goodman and Shapiro every weekday from 4p-6p on Mile High Sports AM 1340 | FM 104.7 or stream live any time for the best local coverage of Colorado sports from Denver's biggest sports talk lineup. Download the all-new free Mile High Sports Radio mobile app for Apple or Android.