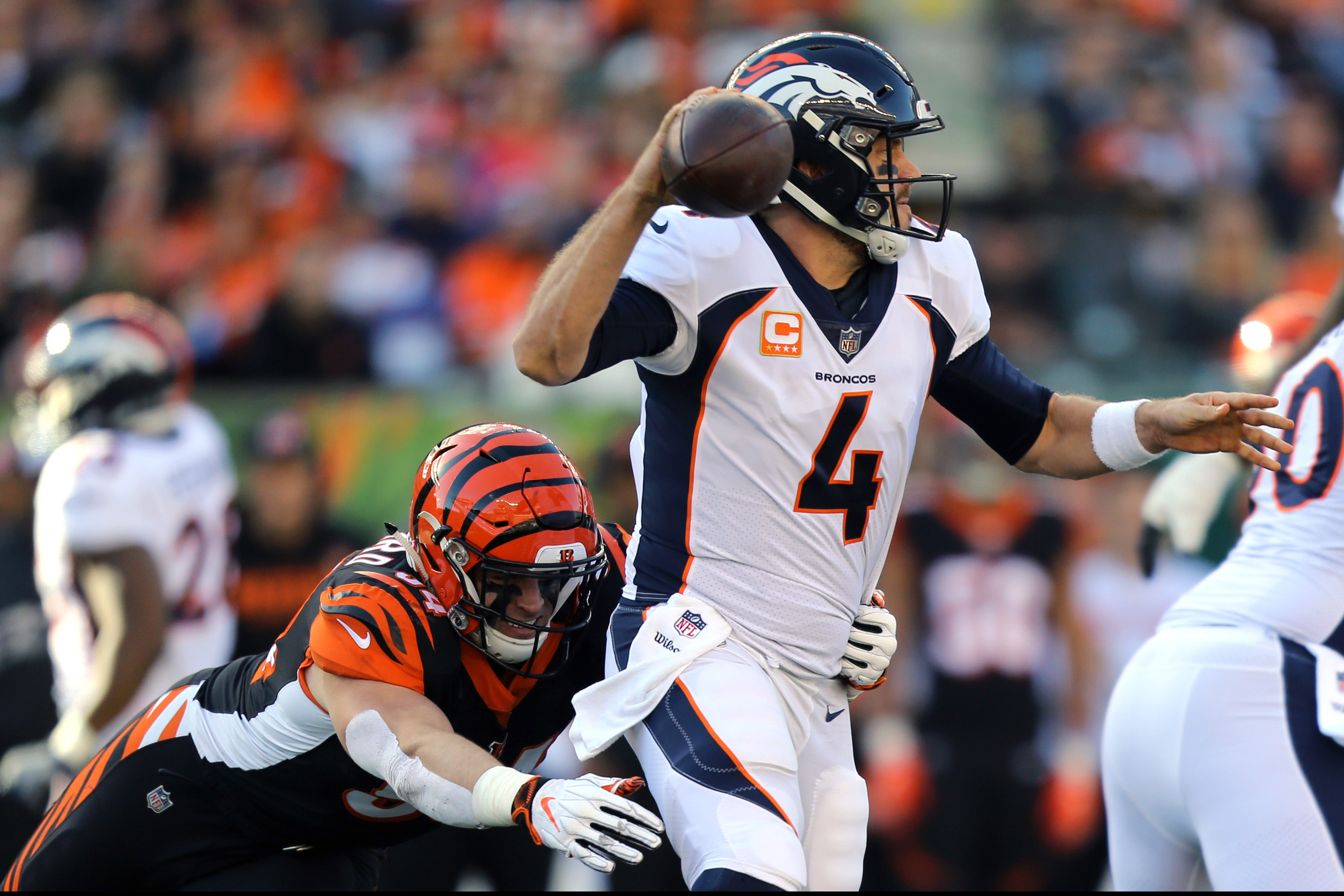 The Denver Broncos were dead in the water at 3-6 a couple weeks ago. Remember that?
Three-straight wins later and their latest, a validating 24-10 win over the Bengals prove that Denver can beat bad teams and in a scrappy way hang with the best.
With a schedule that is extremely favorable as the season closes, is it time to discuss postseason?
Broncos Blitz podcast host Ronnie Kohrt dives into the chances of Denver reviving their playoff hopes and breaks down the game, including game balls, keys to the game and more.
Click here to listen to the full Broncos Blitz podcast with Ronnie Kohrt.
You can follow Ronnie Kohrt on Twitter for more news regarding the Broncos by clicking here and catch up on latest conversations about the Broncos, or listen to the podcast below.
Click here to listen to past episodes of the Broncos Blitz podcast and access the Broncos Blitz archived vault.