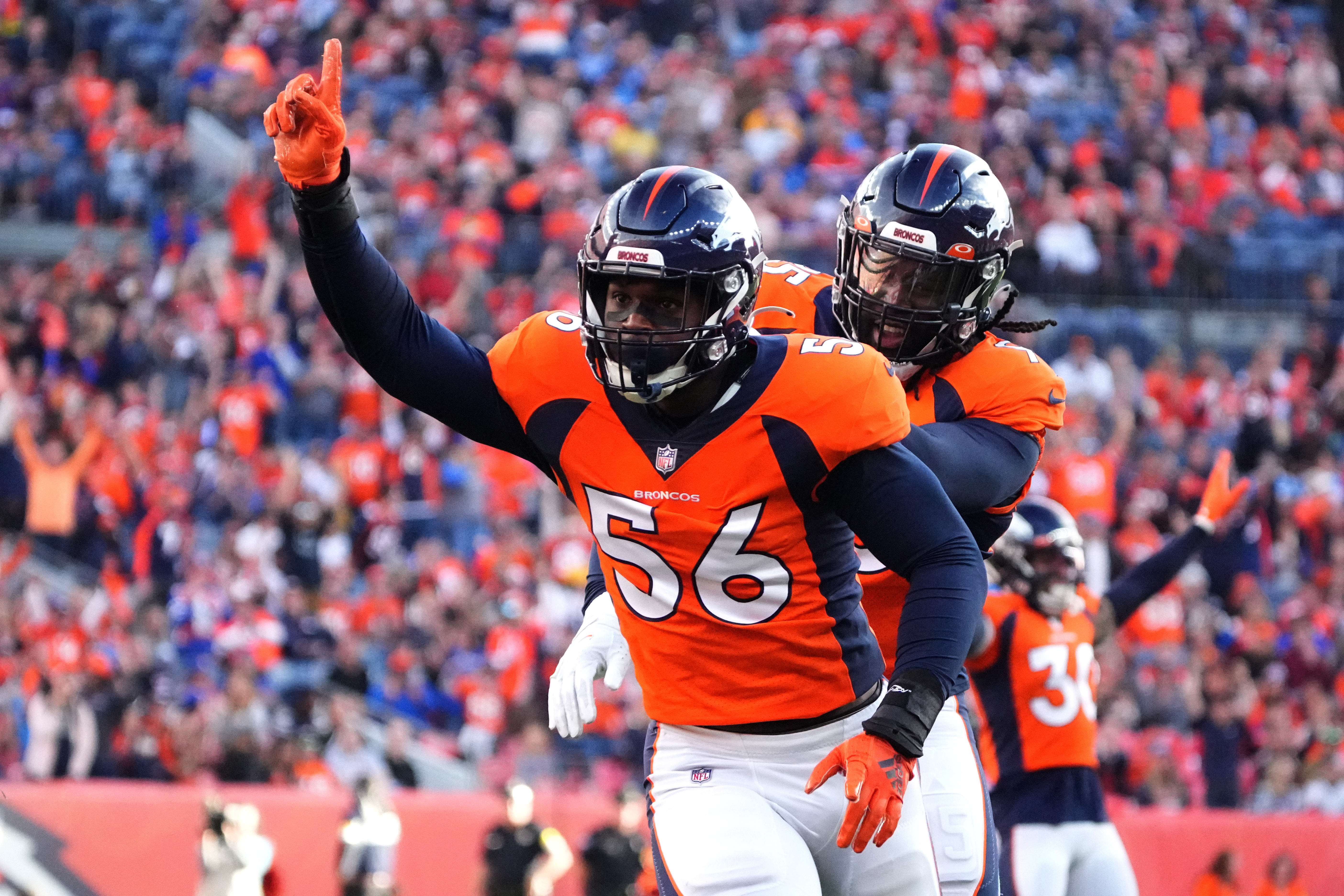 Finally, after a long and drawn-out break, football is almost set to return, with training camp right around the corner.
With the top stars for the Denver Broncos mere days away from reporting to camp, we reached out to our readers and listeners to ask what pressing Broncos questions they have lingering.
Here, we'll answer all those questions in an effort to clear out some of the fog presently swirling around the Denver franchise.
What will the pecking order be at WR?
Asked by: @JasonBishopBI & @UgandasJoy101
The Denver Broncos are loaded at wide receiver, and as a result, it should be one of the more intriguing position battles — from top to bottom — on the entire roster, but how will it shake out?
If Courtland Sutton can return to 2019 form, he should be the top pass-catcher for the Broncos by a comfortable margin. His skill set fits Russell Wilson beautifully, as he dominates at the catch point and is excellent at attacking defenses vertically.
After that, Tim Patrick and Jerry Jeudy will duke it out who determine who the No. 2 and No. 3 targets at wide receiver are. One would hope Jeudy finally lives up to his draft slot, but his skill set — winning in the short-to-intermediate middle-of-the-field — doesn't match Wilson's strengths.
K.J. Hamler and Kendall Hinton feel pretty locked into the No. 4 and No. 5 spots, respectively, but there's an outside chance the Broncos could move on from Hinton. Washington will be the team's No. 6 receiver, No. 1 Hamler replacement, and No. 1 return man.
After him, it will come down to whether or not the Broncos want to roster seven. If they choose to, keep an eye on Tyrie Cleveland, Seth Williams and Travis Fulgham, with Cleveland as the slight favorite.
What AFC team is the biggest threat to Denver winning a conference championship?
Asked by: @FrankiesFilm
The Kansas City Chiefs. Look, there are better teams in the AFC, but the Chiefs have made it to four-straight AFC title games for a reason. They're phenomenally talented — even without Tyreek Hill — they know how to win, and they consistently get better as the season goes on.
Not only that, but the Chiefs can determine whether or not Denver has a home playoff game by winning the division, the Broncos have to play the Chiefs twice this season, and the rivalry has been deeply one-sided for over a half-decade.
I know we'd all love to tell ourselves that Michael Myers is finally dead, with Hill gone, and we're now free to return to our peaceful and joyous lives where Kansas City is an also-ran organization, but that's just not gonna happen. Michael Myers never dies.
Until proven otherwise, they're the No. 1 threat.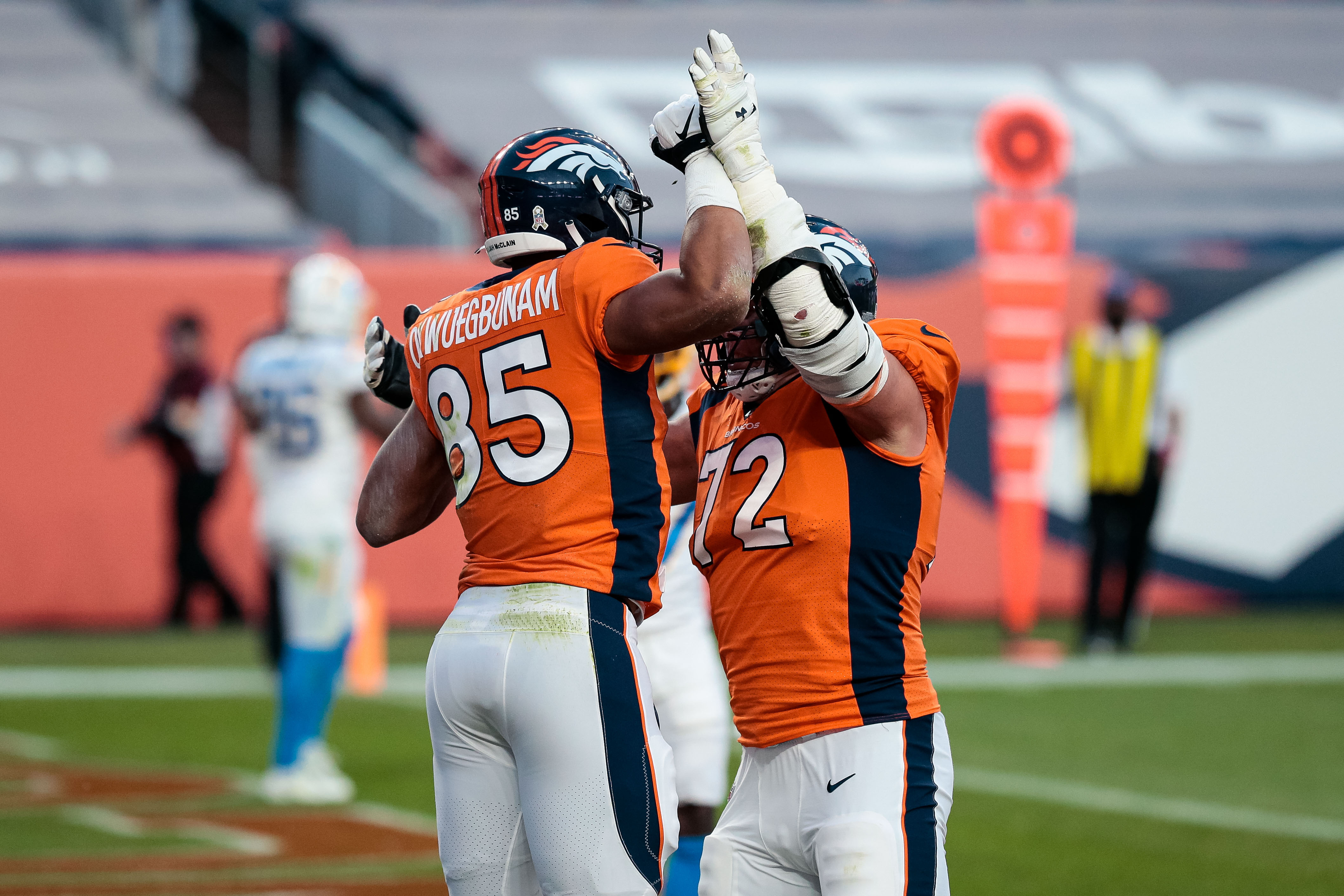 How close is the battle to be the team's starting tight end?
Asked by: @Joel_right_now
As of now, there doesn't even really appear to be much of a battle. The only tight end on the roster that could really push Albert Okwuegbunam for the starting job is Greg Dulcich, and he's been injured for much of the offseason so far.
Not only that, but tight ends are notorious for having slow transitions to the league. Maybe Dulcich becomes more of the No. 1 by season's end, but even that feels generous to the rookie.
If the team is bad, middling, or good at the trade deadline, what are the reasons for each outcome and what would you do trade-wise in each scenario?
Asked by: @UppercutOf
If the team is straight-up bad with this much talent, it's the result of a true Broncos cataclysm. We're talking Wilson looking over the hill, Nathaniel Hackett looking over his skis, and the defense looking severely overrated. In that world, the team might have to sell off some pieces to try and gain back the draft capital that will allow them to fix the holes in their roster.
If the team is middling, it would be the result of a couple of those variables disappointing, but the situation wouldn't be so dire it would force a fire sale. It could easily be framed as Hackett and Wilson transitioning, and the team would likely be patient in staying the course.
If the team is really good, it's the result of most of these variables falling the right way for the Broncos, and if they find themselves at the top of the conference, it might drive them to be big-time buyers at the deadline, in an attempt to chase down frontrunners like Buffalo.
Is Denver's CB room good enough and deep enough outside of Patrick Surtain II to compete for the AFC West gauntlet?
Asked by: @rlwisdom44
From a talent and depth perspective, the Broncos' cornerback room is better situated than most to lose their best player, but if this team were to lose Surtain, it would seriously hurt their chances of winning the division.
This division is full of deadly passing attacks, and removing a talent like Surtain from the equation, would be painful. That said, not teams have four veteran corners you feel confident in, and a promising rookie.
So ultimately, are they deep enough outside of Surtain? Maybe not, but if they're not, there isn't anyone who would be deep enough if their clear-cut No. 1 cornerback went down.
Do you think that Nik Bonito eventually gets to start later in the year?
Asked by: @SleepyKev5
Ultimately, the answer is probably no, though Bonitto's odds might be better than some expect. As of now, he's projected to be anywhere between No. 3 and No. 5 on the team's depth chart at EDGE, and if he can win that No. 3 or No. 4 spot, he'll just be an injury to Bradley Chubb and/or Randy Gregory away from getting a start.
Considering that Chubb has been dinged up for two of his four seasons in the league, and Gregory has yet to play 600 snaps in a season, Bonitto's chances are solid.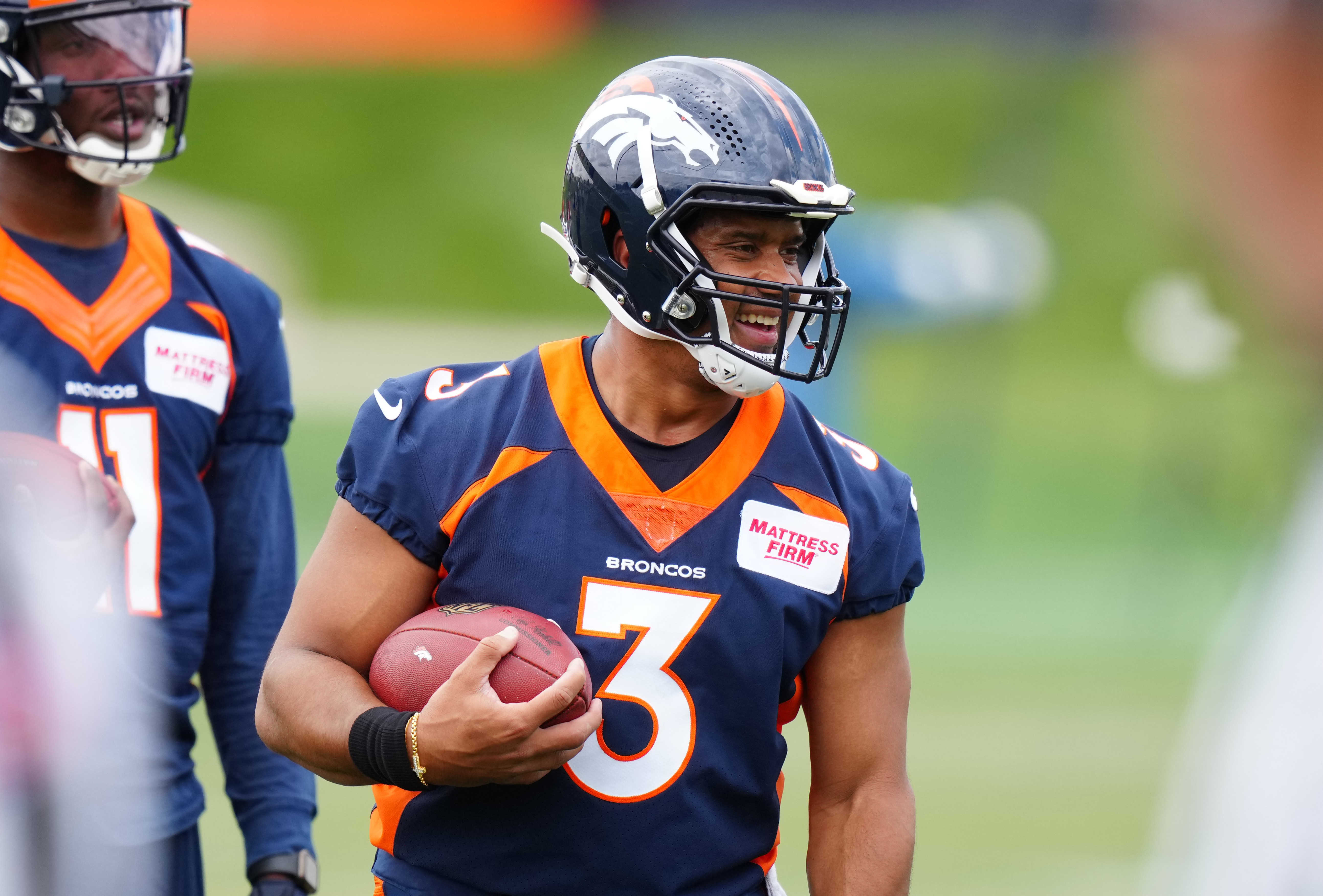 What will Russell Wilson's greatest impact on the Broncos be?
Asked by: @Dr_NManning
Two immediately come to mind, and that's what he'll do for the team's pass catcher and what he'll do for the team's running backs.
In recent years, an inordinate amount of weight was placed on the pass-catchers and running backs to create a functional offense, and to no one's surprise, it often didn't work out. As a result, the stat lines for both the receivers and running backs suffered.
Now, the team has a quarterback that will force opposing defenses to play lighter boxes, opening wide lanes for Javonte Williams to stampede through. The team will also have a quarterback that can deliver quality passes to his receivers in stride, which is sure to boost their production.
Of course, Matthew Stafford's arrival wasn't the only reason for Cooper Kupp's production explosion last season, but he was a major factor.
Who will win the No. 2 outside cornerback job between Ronald Darby and Michael Ojemudia?
Asked by: @ugandasjoy01
Much as was the case with tight end, this might not be a competition at all right now. Ronald Darby was awesome as the team's No. 2 last year, and it's clear the team thought highly of him, as they placed him on an island frequently.
Michael Ojemudia looked good in a very small sample size, but he's unlikely to push Darby for the job until next offseason. That said, Ojemudia should still see a good deal of playing time this season, and should be the top selection to fill in for Darby in case of injury.
What is the Achilles Heel of this Denver Broncos roster?
Asked by: @KreditKard13
Inside linebacker and center — unless Glasgow makes the switch to center — jump out as the two weakest positions on Denver's roster right now, but the edge-rushers are more likely the Achilles Heel, considering how impactful that position is relative to the other two.
Things could go brilliantly with Chubb and Gregory, but if both are injured for large stretches of the season, it could sink the team. In theory, Baron Browning and Nik Bonitto are solid depth pieces, but we haven't seen it yet from them.
This Denver defense could find itself without a productive pass rush, much like last season, and in this division, that will lead to you getting eaten alive.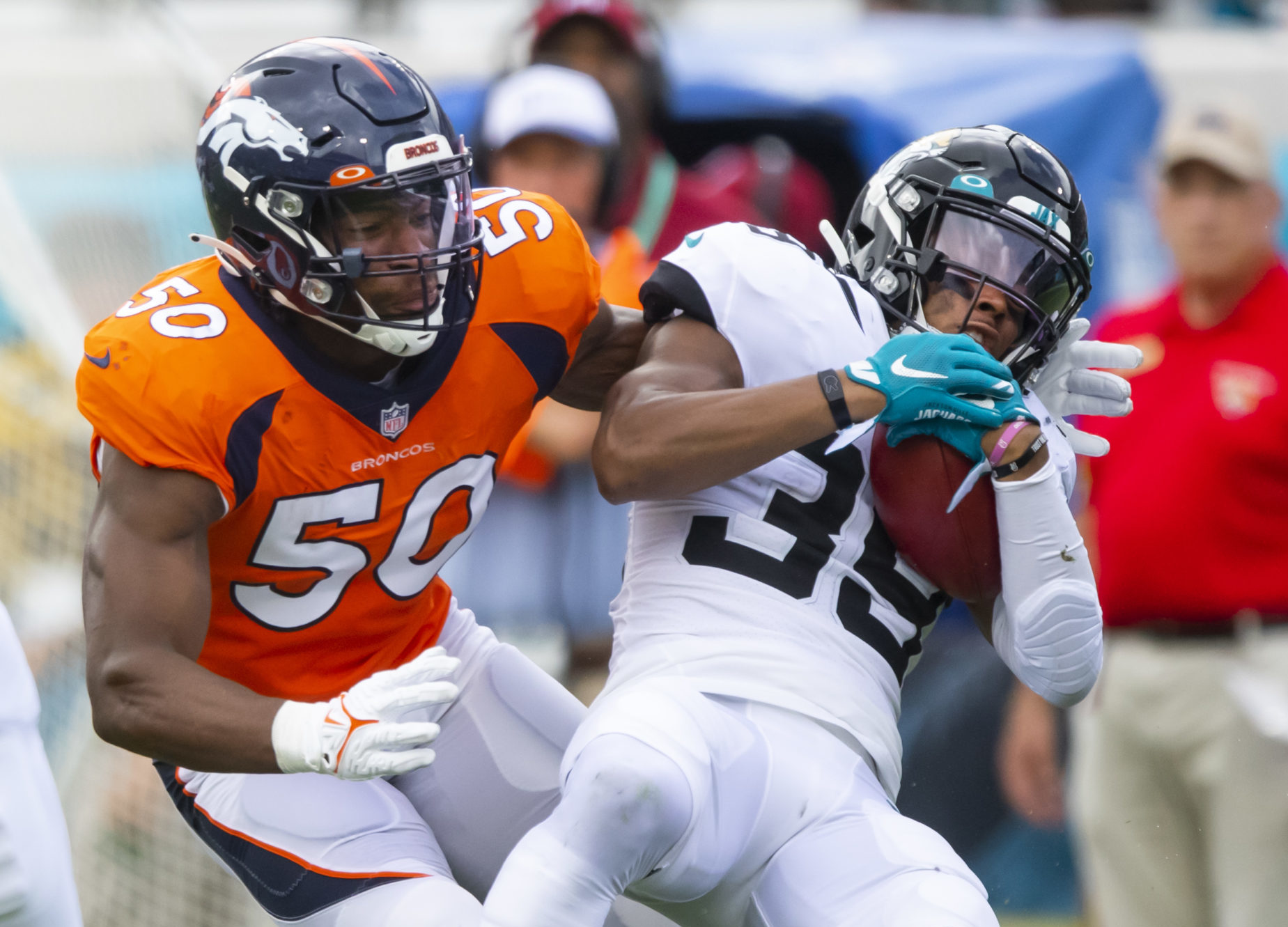 Will Jonas Griffith and Denver's MLB depth be good enough, or is it all hype that will require a veteran addition to fix?
Asked by: @rlwisdom44 & @Joel_right_now
Jonas Griffith's audition at the end of the 2021 season was tremendous, and if he can replicate that performance, he should be more than good enough alongside Josey Jewell to form a strong starting tandem. That is a fairly large "if" though, as the sample size was very small.
Also, things drop off a cliff pretty quick in the linebacker room. Alex Singleton is an alright No. 3, but he wasn't nearly as good as his stat line suggests last season, and he was graded by Pro Football Focus as the worst coverage linebacker in the sport and did so with a large sample size.
Behind him, the Denver Broncos don't really have anything, as Justin Strnad has failed to live up to his draft expectations.
The depth at this position is a serious problem, and the Broncos would be wise to sign a cheap free agent to bolster it. Kwon Alexander, who could be a good backup to Griffith in the off-ball role, is still available and should be a cheap signing.
Who would be more productive in 2022 if given an equal workload, Melvin Gordon or Javonte Williams?
Asked by: @1BlazingSaddle
If given an equal workload again, it will be Williams by a comfortable margin.
Last season, Gordon and Williams were given an identical number of carries, and Gordon narrowly outproduced him, tallying just 15 more yards. Gordon did score more TDs and was considerably better inside the redzone, but with a year of experience under his belt, expect Williams to narrow that gap.
That's especially true considering Gordon's age and the fact he's past the 1,500 touch threshold — where we generally see running backs drop off.
What position battle are you most anticipating?
Asked by: @ugandasjoy101
The position battles to lock your eyes on are at safety and edge rusher this training camp cycle. The Kareem Jackson vs. Caden Sterns battle for the starting job should be fascinating, to say the least, and the No. 1 mystery in Broncos Country right now is, 'how does Baron Browning look at EDGE?'
The Broncos took a quality starting inside linebacker off the field and moved him to be a backup at a different position. He better look really good at that different position to justify the gamble.