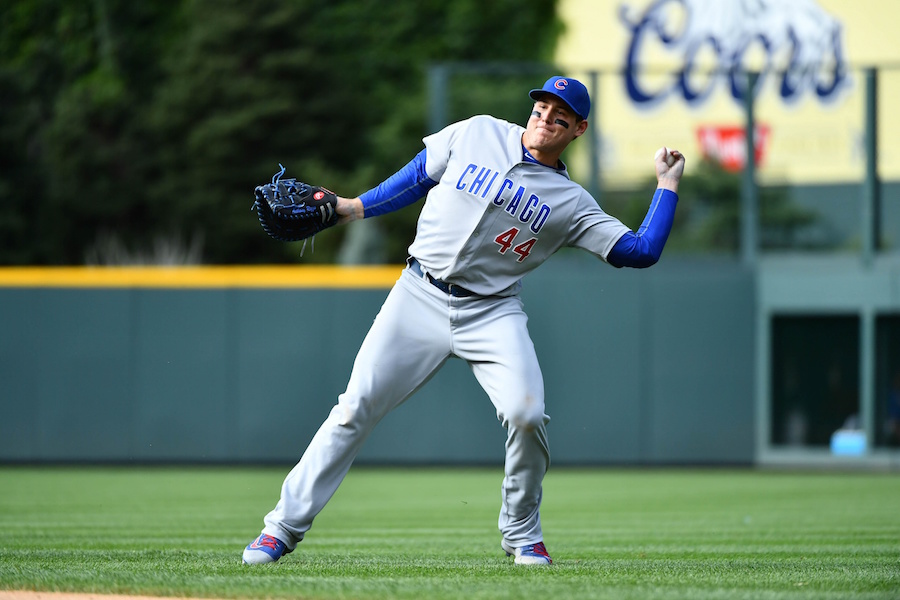 For the next couple of days, fans of the Colorado Rockies will be rooting against the Chicago Cubs on the baseball diamond. That is far more difficult to do away from the ballpark, at least when it comes to first baseman Anthony Rizzo.
On Tuesday, it was announced that The Anthony Rizzo Family Foundation will donate $3.5 million to create two endowed funds at Ann & Robert H. Lurie Children's Hospital of Chicago, both of which will support children's cancer treatments.
"As a survivor of cancer myself, I know the emotional and financial strain the diagnosis of cancer can put on a family," said Anthony Rizzo. "I believe that an individual does not battle cancer alone, his or her entire family does. That's why we've designated this money to go directly to help families on the front lines."
The first endowment, The Hope 44 Endowed Fund, will provide grants on a case-by-case basis to families facing financial hardships due to a child's cancer treatment. The second, the Anthony Rizzo Family Foundation Child Life Endowed Fund, will provide support for two oncology Child Life specialists.
With the donation, Rizzo's foundation has now given more than $4 million to the hospital.