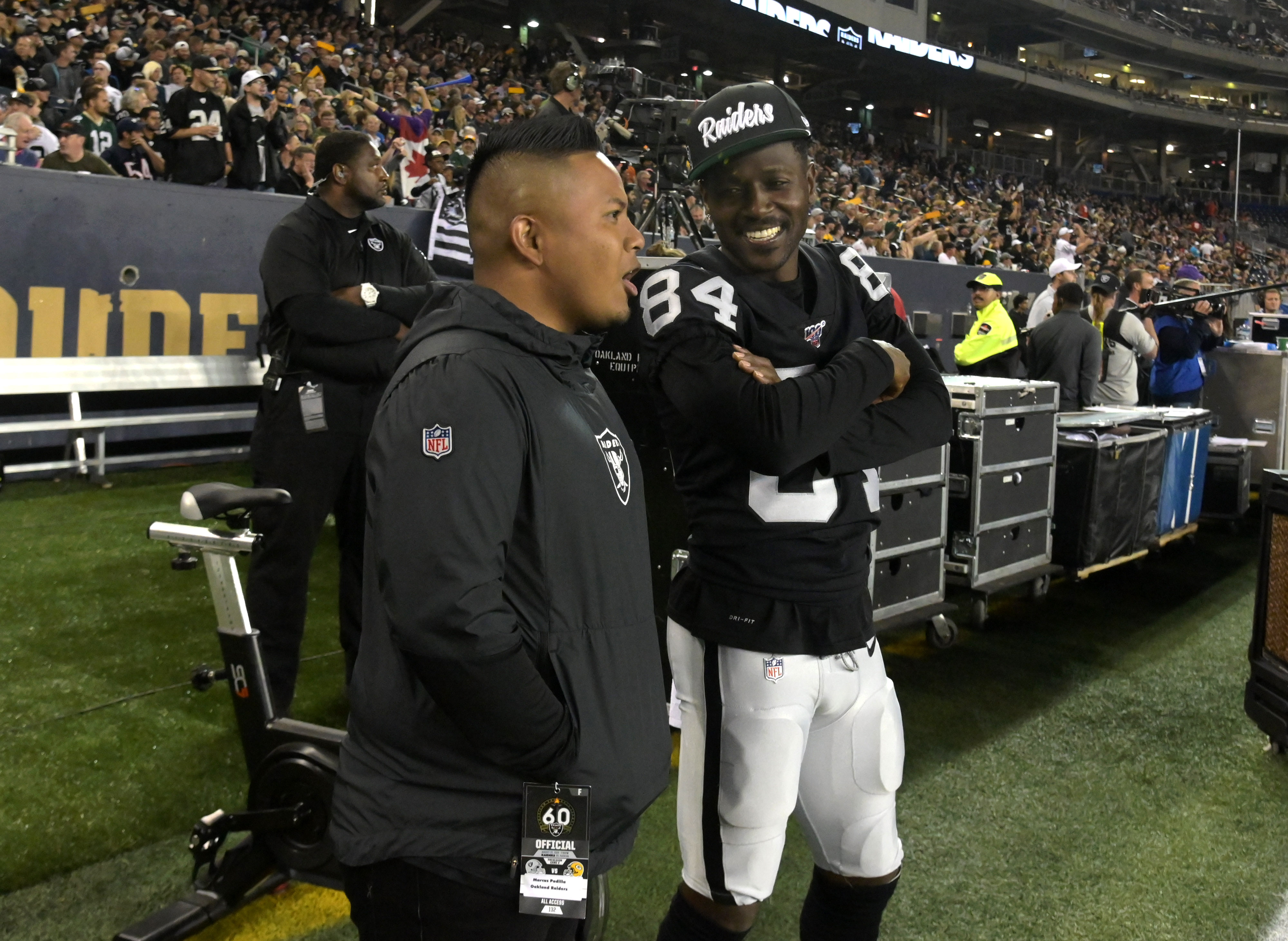 Getting off to a hot start in the NFL is key.
To wit, 51.7% of teams who won their opener went to the playoffs since 1978, while only 24.5% of teams who lost the first game of the season make the postseason.
For the Denver Broncos, their Monday Night Football opener just got easier because the Oakland Raiders are expected to suspend star wide receiver Antonio Brown per Adam Schefter.
After leaving the Pittsburgh Steelers, this off-season has been tumultuous for the superstar wideout. First, he gave his money makers — his feet — frostbite by causing a cryogenic chamber without covering them. Then, the NFL outlawed his outdated helmet, to which he appealed, was denied and finally found a replacement in recent days. Now, he and general manager Mike Mayock got into a dispute per Schefter, leading to this suspension.
Brown has averaged 100-plus receptions and 1,200-plus yards the last six seasons and four of those came with double-digit touchdowns. Derek Carr, who possesses an absolute bazooka of an arm, was looking forward to connecting with him on many deep passes, but that will have to wait.
Brown has always been a tough matchup for Chris Harris Jr. who quipped this week that he only had three catches on Harris the last time they went toe-to-toe and Harris picked a pass off, too. Even if Harris got the better of him last time they met, keeping the biggest playmaker out of Oakland's offense is huge for Denver.
The Broncos are likely to have one of the most star-studded defenses in the NFL this year and now they'll be able to key on Carr more this week. His next best receiver will by Tyrell Williams and tight end Darren Waller is one to keep an eye on as well.
Broncos – Raiders kicks off at 8 p.m. MT on Monday.