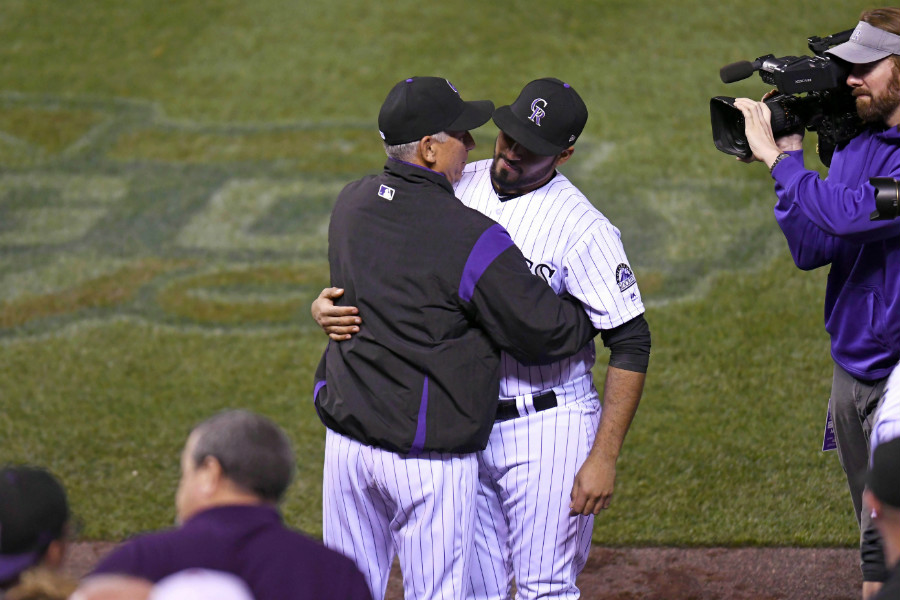 Colorado Rockies starting pitcher Antonio Senzatela has dazzled on the mound this season for the Rockies. The 22-year-old rookie has managed to compile a 5-1 record with an ERA of 2.86.
Senzatela earned his 5th career win in the first game of the club's day-night doubleheader against the defending World Series Champion Chicago Cubs. The 5th victory inked Senzatela's name in the record book, as he joined Jered Weaver, Lance Lynn, James Paxton, Masahiro Tanaka, and Yu Darvish as the only active players in baseball to start their professional careers with a 5-1 record and an ERA under 3, per Elias.
That's pretty good company for the 22-year-old who has been the Rockies best pitcher so far this season.
Following Tuesday's win, Senzatela broke down the excitement he's experienced throughout the first six weeks of his career.
"I made the team, I was really happy for that. Made the rotation, [I was even] more happy. I get to 5-1, that's really good. I just have to keep on trying to do more of the same."
The Rockies are off to an impressive 21-13 start due in part to their youthful starting rotation that has turned some heads to start the season. Senzatela has been a force for Colorado this season and seems to be gaining confidence every time he steps on the mound.