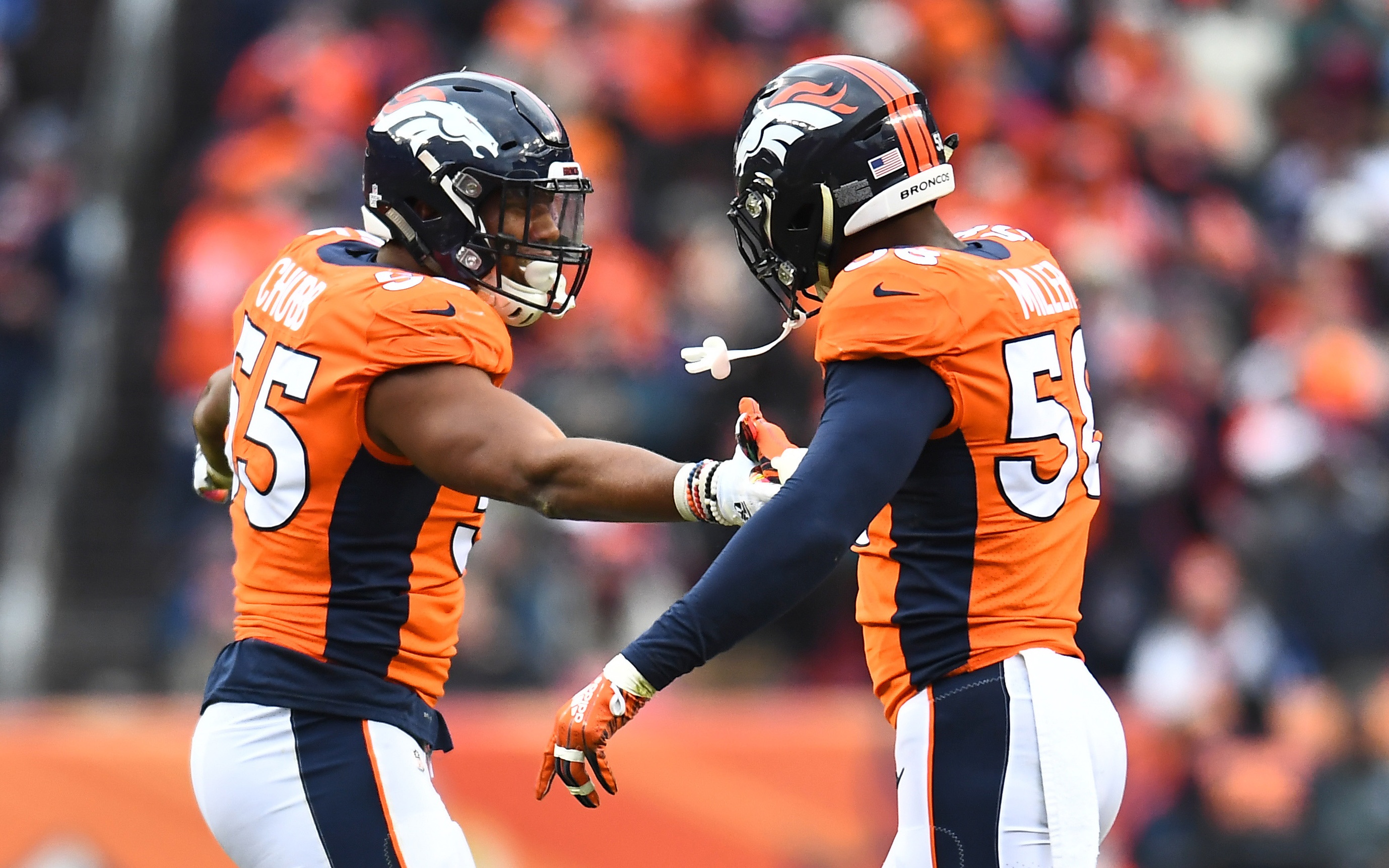 Earlier this week on NFL Total Access, during a segment on the AFC's most exciting defenses, well-respected reporter Steve Wyche took the opportunity to heap praise on the Broncos ahead of the other teams in the conference above the other tantalizing defenses in the conference.
"There are so many options right here . . . but to me [it's] the Denver Broncos because they finally got some pieces that fit when you talk about [their] strategy, Vic Fangio's scheme, and what he wants to do," Wyche said.
Wyche then pointed out that Fangio must know that he and his defense are under a lot of pressure to perform and win games this season, before diving into the players that make up the all-star defense.
"Now you've got Bradley Chubb finally paired with Von Miller, healthy, after a couple years of one or the other not being on the field," Wyche said. "They go out and they draft Patrick Surtain [II], the rangy cornerback from Alabama, who also will stick his nose up there and hit."
Wyche then addressed his co-star on the show, Brian Baldinger.
"And Baldy, they've got Justin Simmons at safety, one of the best players in the game. And also, at nose tackle, they're getting back [Mike] Purcell, who was out last year — most of last year — with a foot injury. That is a big returning player, because he really helped out their run defense."
In fact, the unit is so stacked in terms of talent, that Wyche believes it could be good enough to carry the team into the playoffs for the first time since their 2015 Super Bowl run.
"Now look, they're in a division where team's can score points and light it up, but I think the Broncos defense has an opportunity to give a team, that a lot of people are sleeping on, an opportunity to at least get into that wildcard spot in the AFC West," Wyche concluded.