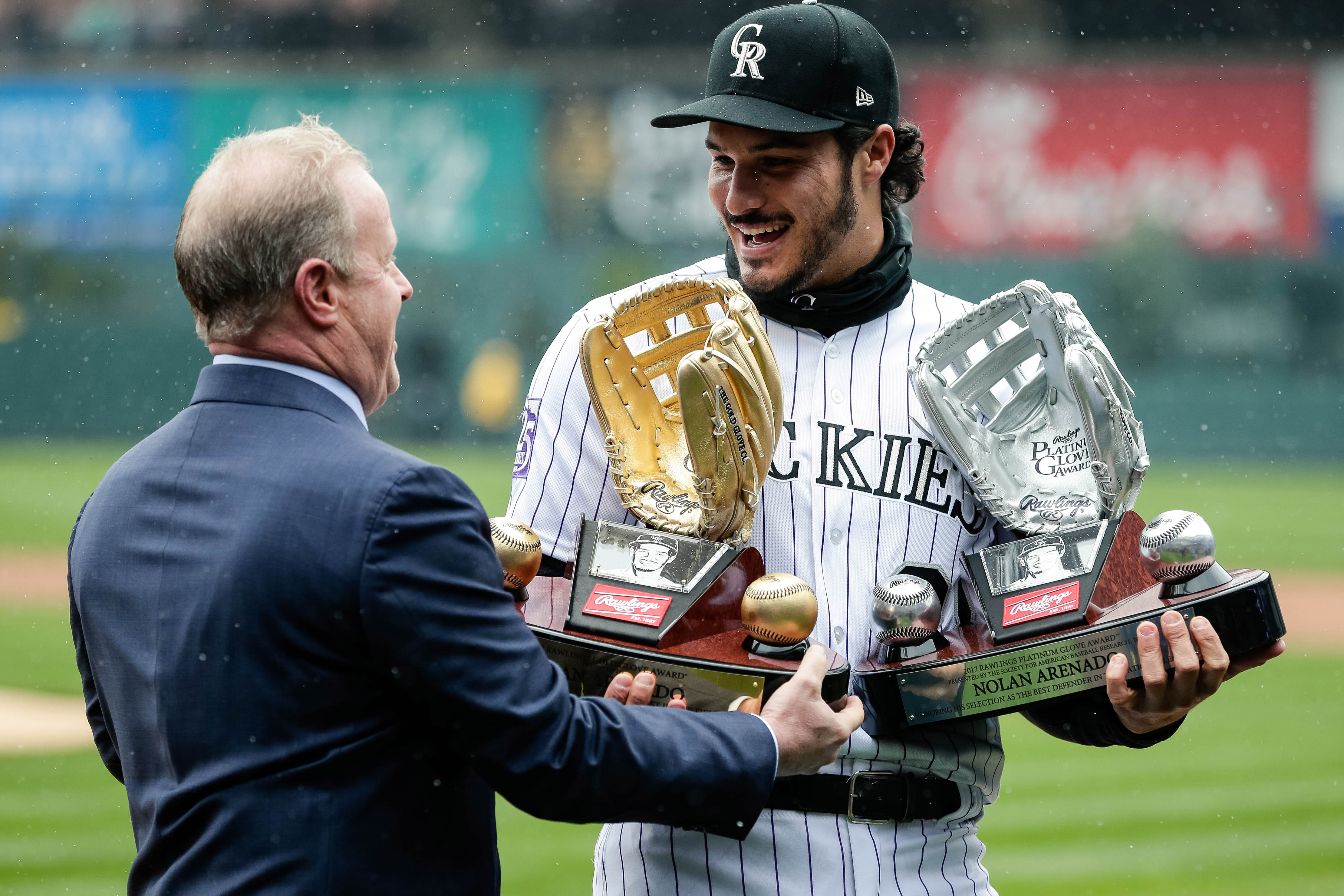 Nolan Arenado and D.J. LeMahieu have each been named a finalist for the Gold Glove Awards for the respective positions. Arenado has won the NL Gold Glove for third base in each of the last five seasons, and LeMahieu is a two-time winner at second base as well (2014 and 2017).
Despite having three other shortstops in the NL West make the final cut though, Trevor Story was one of the league's most notable snubs for the annual fielding honors.
The winners will be unveiled during the 2018 Rawlings Gold Glove Award Announcement Show on ESPN. The one-hour special will air on Sunday, November 4, 2018, at 7:00 p.m. MT.
NL Gold Glove Finalists:
Pitcher: Julio Teheran (Atlanta), Zack Greinke (Arizona), Clayton Richard (San Diego)
Catcher: Buster Posey (San Francisco), Yadier Molina (St. Louis), Manny Pina (Milwaukee)
1B:  Joey Votto (Cincinnati), Freddie Freeman (Atlanta), Anthony Rizzo (Chicago)
2B: D.J. LeMahieu (Colorado), Kolten Wong (St. Louis), Javier Baez (Chicago)
3B: Nolan Arenado (Colorado), Anthony Rendon (Washington), Travis Shaw (Milwaukee)
SS: Freddy Galvis (San Diego), Brandon Crawford (San Francisco), Nick Ahmed (Arizona)
LF: Christian Yelich (Milwaukee), Corey Dickerson (Pittsburgh), Adam Duvall (Atlanta)
CF: Billy Hamilton (Cincinnati), Lorenzo Cain (Milwaukee), Ender Inciarte (Atlanta)
RF: Jon Jay (Arizona), Jason Heyward (Chicago), Nick Markakis (Atlanta)