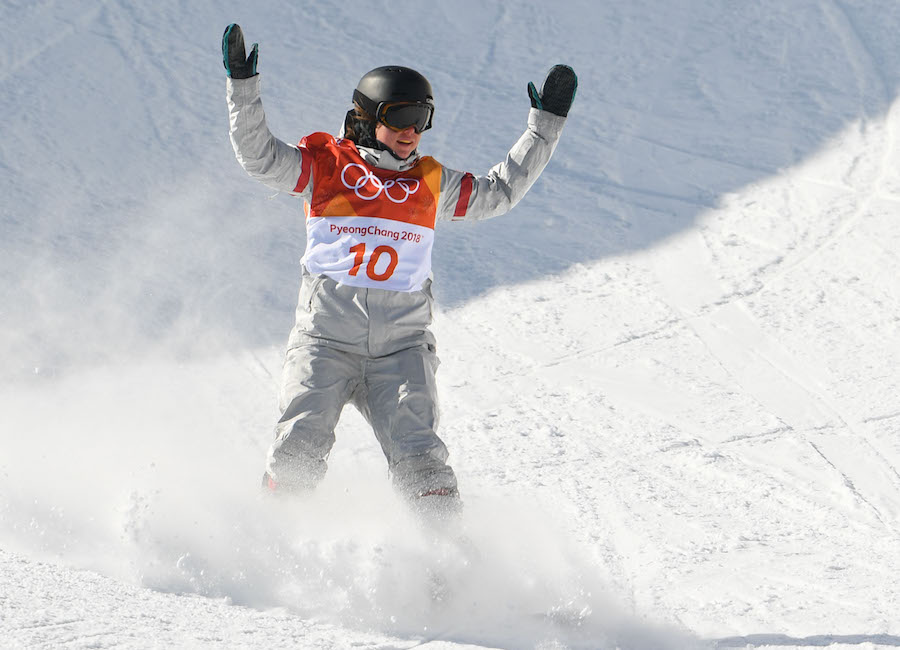 Arielle Gold has a name made for the Olympics, but her first trip to the Winter Games ended in disappointment. Gold dislocated a shoulder during the training runs at the 2014 Sochi Games and had to wait four years before she could again chase Olympic hardware.
It was a tough break for the 2013 World Championships gold medalist, who at the time set a record for the youngest U.S. athlete and second-younges overall to claim gold at the worlds.
Gold very nearly missed out on a chance at a medal in 2018 after a poor run through the first round of qualifying. A safe but steady second run in the qualifying round gave Gold her chance, sneaking in to the 12th and final spot in the medal round.
In the finals, Gold stumbled through her first run but put together successive solid performances to give herself a chance at the podium. Her third and final run was her best, earning an 85.75 score. That score was good enough for third place at the time. Then the drama really began.
Arielle Gold put herself in position to be on the podium for Team USA. #WinterOlympics https://t.co/D65Nuoyydu pic.twitter.com/g3VZJVFqRB

— NBC Olympics (@NBCOlympics) February 13, 2018
Gold had to watch as the rest of the field tried to chase her down, only to watch each rider buckle under the pressure of trying to catch her and the two other medalists above her.
China's Liu Jiayu was four points better than Gold, while American Chloe Kim showed again why she is the undisputed best in the world with a 98.25 — nearly 10 points better than second place.
Gold will take her bronze back home to Steamboat and continue her studies at the University of Colorado-Boulder.