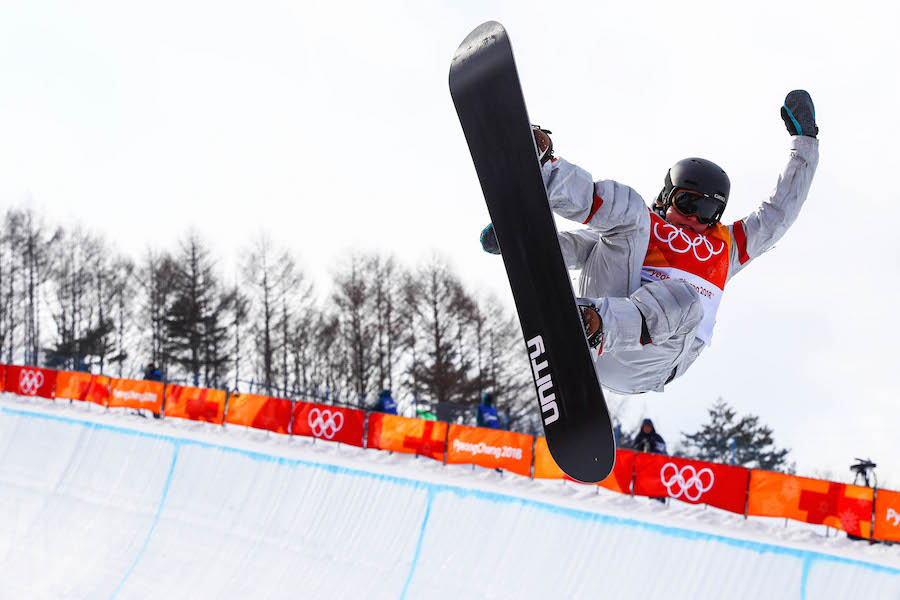 One of four Americans moving on to the finals of ladies snowboarding halfpipe at the 2018 Winter Olympics, Arielle Gold has not yet shown us her best run.
We may have seen the best top U.S. and overall qualifier Chloe Kim has to offer, as she laid down two nearly flawless runs going higher and more technical than any other competitor scoring a 95.50 during qualifying.  If anyone has the raw talent to compete with Kim, expect it to be Gold.
For Gold there was a different strategy after falling in her first qualifying run.
Gold had one more chance to qualify for the final competition, and she knew what she had to do. With no need to go all out to try and get a top-three position, Gold threw down a stylish yet manageable run strong enough to get her qualified but simple enough she knew she could get it perfect. Gold finished 12th with a score of 62.75 — just enough to get her into the finals of the women's halfpipe.
Advancing to the finals was the first step. Now that Gold accomplished that, she will go all in and show everything she's got in Tuesday's competition. That's right. No holding back. No comfort. Gold will look to go bigger than her strategic performance yesterday in hopes of finishing at the top of the 12 competitors. Despite her strategic qualifying round, Gold did what she needed to move on.
After being forced out of the 2014 Sochi Games due to injury, Gold has plenty of motivation to perform well in her finals appearance and certainly has plenty of tricks up her sleeve that she has not yet unleashed. With tons of talent in the competition it will no doubt be a tough battle, but the Colorado native hopes to out-compete the rest of the field and win her first Olympic medal.