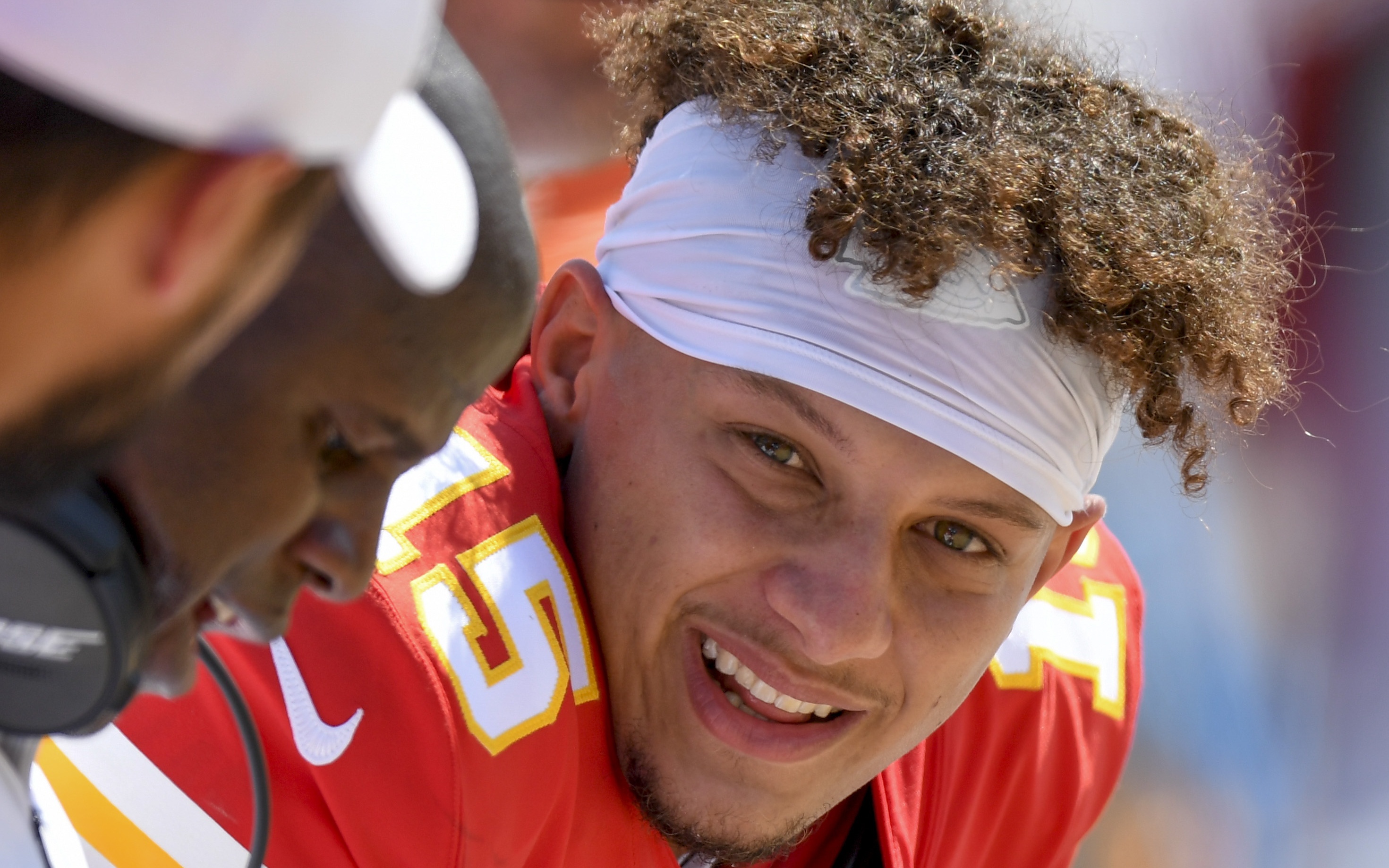 As was expected going into this 2019 campaign, the Kansas City Chiefs and Los Angeles Chargers lead the AFC West.
OK, it's only been one weekend, and if the Denver Broncos take care of business and best the Oakland Raiders tonight, they'll be tied for first in the division.
The Chiefs and Chargers aren't just leading the West, though, many expect them to be among the best in the entire NFL.
Chiefs
Kansas City got off to a hot start by trouncing the Jacksonville Jaguars 40-26 in Florida. Patrick Mahomes was his NFL MVP self, throwing for 378 yards and three touchdowns, all three of them going to Sammy Wakins. Watkins' enjoyed a breakout game in the first week of the season, putting up career-highs with those three scores and 198 total yards.
That's good news for Kansas City considering Tyreek Hill — the divisive figure who's had many off-the-field problems — was injured. Hill hurt a shoulder in the win and expects to be out for multiple weeks.
But, back to the good news for the Chiefs. New running back LeSean McCoy excelled in his debut, leading the team with 81 rushing yards and a 12-yard reception. Travis Kelse was also solid, with three receptions for 88 yards in the game.
On the down side, the Chiefs' defense was overall terrible. They gave up a shocking 428 total yards to Jacksonville. If it weren't for the 10 penalties by the Jags, as well as the interception thrown and fumble, the game would have been much closer.
Sure, Kansas City won handily, but they're not the Super Bowl contending team people expected, yet.
Chargers
Like Mahomes, Philip Rivers was nearly perfect in the Chargers win over the Colts, throwing for 333 yards and three touchdowns, but he did throw one interception to put a dent in the day.
With Melvin Gordon not able to play due to the contract dispute, Austin Ekeler enjoyed a 58-yard day with a score, and Justin Jackson ran for 9.5 yards per carry and 57 yards total.
Ekleler was on fire, not only when carrying the ball, he also caught six passes for 96 yards and two touchdowns. That doesn't bode well for Gordon and the holdout. The Chargers' leader through the air was the familiar Keenan Allen, who put together an eight-catch, 123 yard day with one touchdown.
Defensively, the Chargers still leave a lot to be desired like the Chiefs; LA gave up 376 total yards and gave up a 24-9 lead, too. Mid way through the third quarter, Los Angeles led 24-9 but the Colts scored two straight touchdowns to take the game into overtime.
Ekeler was the hero late, putting the game-winning touchdown on the board to win 30-24.
Tonight, the Broncos and Raiders face off in the final game of the first week, with kickoff scheduled for 8:20 p.m. MT.