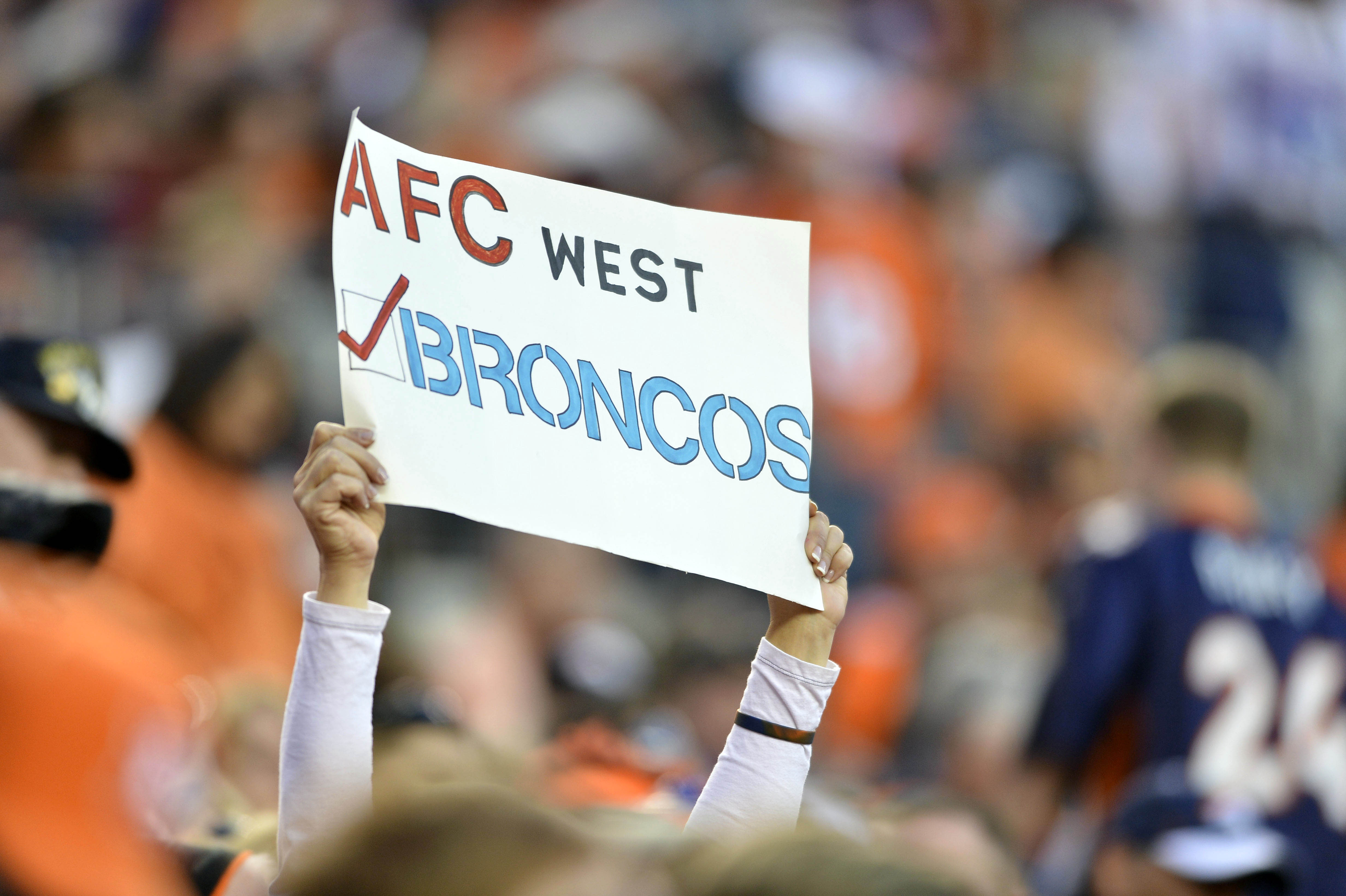 The Raiders feel disrespected, the Broncos have a lot of work to do on offense, the Chiefs are not as good as we all thought they might be and the Chargers, well, are the Chargers — all narratives coming into this week.
It's amazing what fans and analyst find to complain about when they need to pick apart a team or, in this case, a division.
The possibility of the AFC West sending three teams to the postseason seems to be dwindling with each week, and with the league's brilliant plan of playing divisional games to end the season, the teams inside the AFC West will spend the next four weeks beating each other up.
This division will likely send two teams to the playoffs, but will that be Oakland and Denver or Oakland and Kansas City?
Let's break down the AFC West through Week 12:
San Diego Chargers
The Chargers are not technically eliminated from playoff contention, but let's be real: Barring a long winning streak and some help, San Diego's season will be over on January 1.
Phillip Rivers and company traveled to Houston to take on another favorite of Denver's, Brock Osweiler. Houston is benefitting from a terrible division and will likely win it, making them a first round playoff matchup a lot of teams wouldn't mind facing.
As for the Chargers, the season has been full of ups and downs, but mostly downs. Losing key players early always hurts, but with Philip Rivers' window starting to close, this team needs to get better sooner than later if they want to help the franchise's best quarterback have some postseason success.
Oakland Raiders
The Raiders played host to the defending NFC Champion Carolina Panthers on Sunday. Oakland came into the game at 8-2, with both of the losses coming at home in that dump they call the Oakland Coliseum — that was cheap shot, but I couldn't refuse. Now that Oakland is a big-boy organization, let's get them into an actual NFL facility or start shipping their gear to Vegas now!
Oakland was on their way to another loss at home but found a way to win the game despite a gruesome finger injury to Derek Carr. The Raiders control the AFC West and can hang with the Patriots for the top two seeds in the conference, but there's still a lot of football to be played.
Denver Broncos / Kansas City Chiefs
The Broncos and Chiefs played on Sunday Night Football, and it was a "tale of two halves." The first half, was painful to watch — struggling offenses, bad quarterback play and more punts than points. The second half and overtime was a completely different story, as we saw a glimpse of what Gary Kubiak hopes Trevor Siemian can be.
Sunday night, Siemian joined an elite club. By throwing for 350+ yards, three touchdowns and zero interceptions, he joins John Elway and Peyton Manning as the only Broncos to ever have a game with those numbers.
Can Siemian be that player week in and week out? Not likely, not because he doesn't posses the skill (clearly he does) but because he also had over a week to prepare and Phillip Gaines to pick on. There's still a lot we don't know about Trevor Siemian, but until the offensive line is addressed, the quarterback's priority will be to not break any bones.
Head coach Gary Kubiak made the right call when he decided to give Brandon McManus a chance to win the game with a 62-yard field goal. As Herm Edwards says, "Hello! You play to win the game!"
As stated above, there is a lot of football to be played, and the Broncos still have rematches with the Chiefs and Raiders on their schedule, so they're far from out of the race. Next up are the Jacksonville Jaguars, and while nothing is a given in the NFL, this team might just be what the Broncos need to get back to their winning ways.