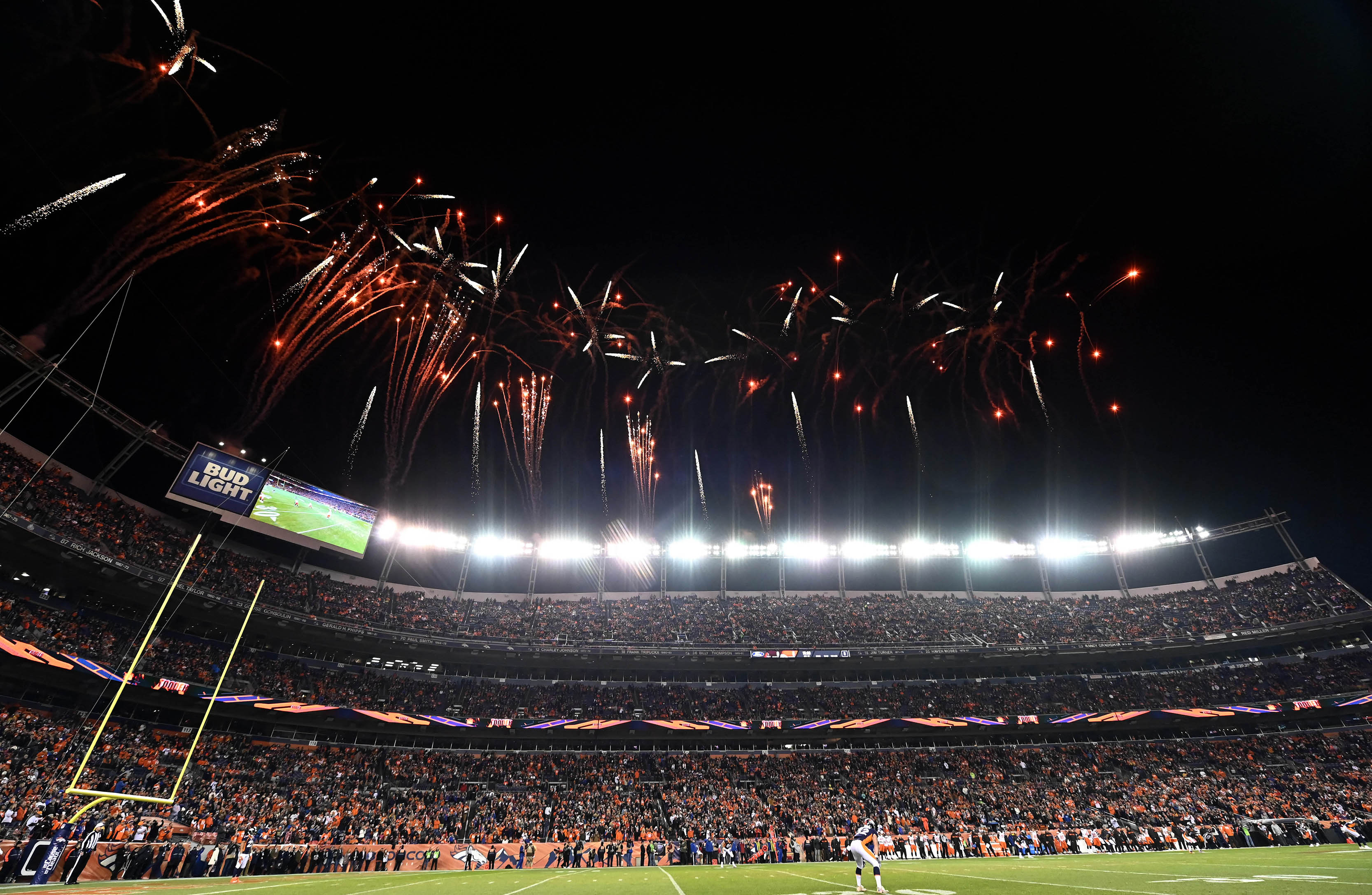 Pat Bowlen will never be forgotten in Denver.
Ever.
He's the best sports owner this city has ever seen and likely ever will; nothing will change the legacy of 'Mr. B.' as he's affectionately known amongst players, Broncos' staff and of course Denver fans.
More than 5,000 people filed into Broncos Stadium at Mile High last Tuesday to pay their final respects to the late, great owner, and the day could not have gone any better given the circumstances.
Bowlen's tribute included a museum complete with flowers, Lombardi Trophies, Super Bowl rings and gobs of memorabilia – including his famous fur coat.
But the sad reality is Bowlen is gone.
And at some point, we have to look ahead.
Broncos' President and CEO Joe Ellis, speaking last week to the media, made it clear "nothing changes" for now, but that doesn't mean it can stay this way forever.
As you know control of the team is with a three person trust set up by Bowlen before he stepped away to focus on his health. Ellis leads the group along with team general counsel Rich Slivka and Denver attorney Mary Kelly.
While the trust was designed to control the team while Bowlen was alive and after his passing, his death will inevitably accelerate the succession process, whether that be handing the team to one of his children or selling the franchise some point in the next couple of years.
The biggest bummer is that we'll never see a controlling owner like Bowlen again. Here's why…
Let's start with option A: One of the children is given control of the team. Are we sure the other six kids are going to go quietly into the night? If Brittany Bowlen is now the sole controlling owner does that mean we'll never hear from Beth Bowlen Wallace ever again? How about if another child is counting on hitting the jackpot via a sale?
If that payday they're expecting never comes will they simply move on with their lives, content with annual profits from the Broncos (potentially) split seven ways? It creates a messy scenario with only one child getting power *or* not all of the children getting a huge chunk of money immediately.
Option B looks like this: The Broncos are sold for the estimated $2.6B they're worth, according to Forbes. There are people with that amount of cash lying around, but they're few and far between and not all of them (any?) are looking to buy a football team. The much more likely scenario is an ownership group with anywhere from five to 25 people forms in order to come up with the obscene amount of money the Broncos will cost.
Ownership groups can get tricky, with one person becoming the controlling owner, while the other parties are technically "silent" partners.
Let's say owner "V" owns 25%, owner "W" owns 24%, owner "X" owns 20%, owner "Y" owns 18% and owner "Z" owns 13%. Do you really think owner "V" would have the final say on firing a head coach if "W" and "X" wanted to keep him? Maybe, but the amount of dysfunction that would create would be noticeable. In fact, any decision where the ownership group was split might spill over to the football field and affect the team's performance. "Silent" partners may not end up being so silent.
When Mike Shanahan was fired, it sent shockwaves throughout Broncos Country. But there's no question that decision was made by Pat Bowlen and Pat Bowlen alone, and therefore no one else in the building dare question it.
That era is over.
Whether it be one of the children taking over, or a sale, Broncos Country will likely never have the confidence in a majority owner again like they did with Bowlen.
Pat Bowlen will never be forgotten in this city.
That doesn't mean things with his beloved Broncos aren't about to change.