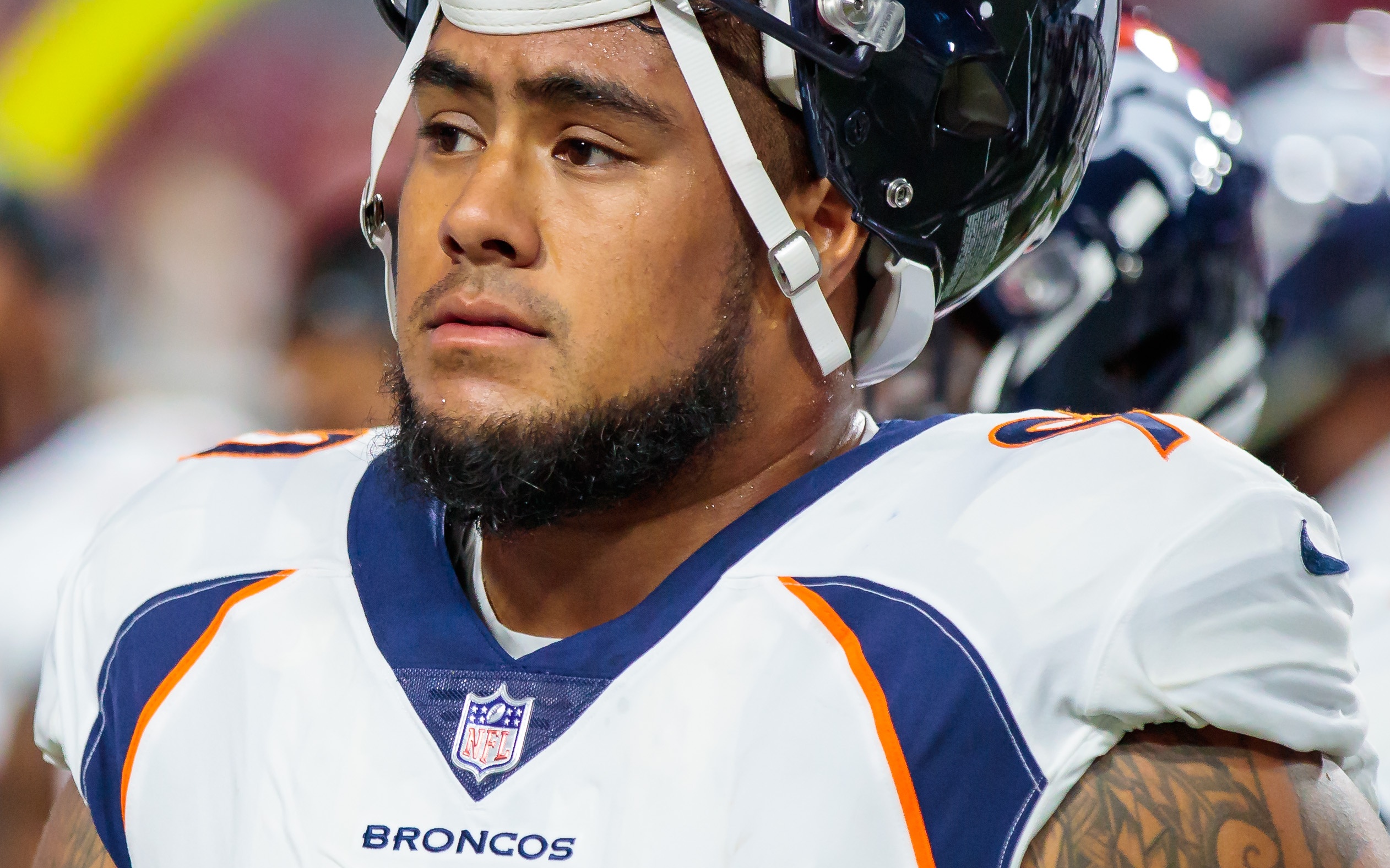 This week, the Denver Broncos had their first opt-out of the 2020 NFL season in DL Kyle Peko.
A dark cloud has hung over this year in general life, as the pandemic shut down graduations, weddings and restaurants; now that cloud is hanging over the NFL, too, as players choose to sit on the couch instead of fight on the gridiron.
Peko is among a first wave of NFL players who are deciding to opt-out of the coming regular season, a list which includes C.J. Mosley, Marquise Goodwin, Nate Solder, Patrick Chung and other starters. They're simply not willing to risk their lives, and the lives of their loved ones at home, to play the game of football during these uncertain times.
All told, there are 35 players who have already decided to opt out of the season, or about an average of one per team, with the Patriots' seven leading the way. This season's CBA is yet to be signed, and the NFLPA and NFL wanted a one-week deadline after the CBA is agreed to for the opt-out end date. However, reports are saying the NFL is going to try to move that deadline up to this Tuesday or Wednesday.
That's not fair for the players, forcing them to make a decision to play this year or sit out even before training camps get underway. Players should be given more information, not less; participating in 11-on-11 practices and games will shine the light on safety, or lack thereof if cases spike.
Which, they likely will.
But, then there's also the COVID-19/reserve list in which quarterback Matt Stafford was added to on Saturday, bringing that other group to 70 players. Being placed on the list doesn't necessarily mean a player tested positive for COVID-19, he could have, or he could have come into contact with someone else who did test positive. They can come off the list after taking two tests and receiving negative results both times.
The interesting part of the COVID-19/reserve list is this: What happens when a player participates in a game on a Sunday, but then gets a positive result on a Tuesday? He'll have to join that reserve list, and won't his teammates/opponents who came into contact with him, too?
That could theoretically shut down half of one team and simultaneously half of another, for two weeks.
While the NBA and NHL have recently, successfully kicked off their seasons in their respective bubbles, MLB is a more similar case to what the NFL is attempting to do; have teams travel. Which is an awful idea.
MLB wasn't even back to playing for a week before the Florida Marlins' team outbreak nearly brought the entire league down. And baseball is inherently a more socially distanced game than is football.
While players on the diamond are only in close quarters while at the plate or on a base, football players come into contact with one another along the line of scrimmage every play, exerting all their effort to push the other man, all while breathing directly into his face.
Simply, the physicality of football is a perfect storm for causing a league-wide outbreak and shutting it all down.
For those hoping to enjoy a full, 16-game NFL season; you're dreaming. In fact, even getting to a half-season of eight games per team seems like a long shot at this point.
With five weeks until the season is supposed to kick off, the list of opt-outs is growing, as is the COVID-19/reserve list. The reality is, we should be thankful for any football we get this year because 2020 looks more and more like the lost NFL season.