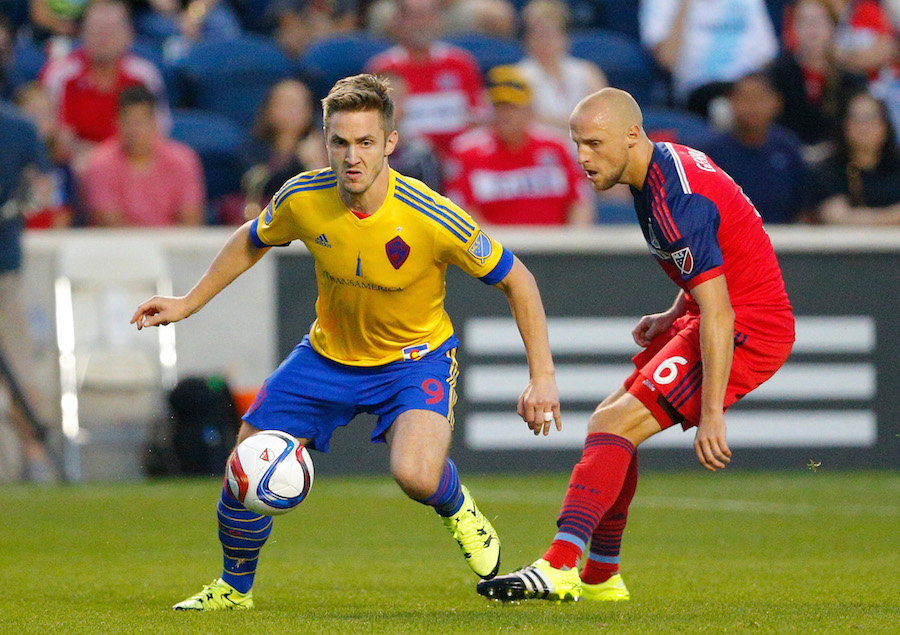 A new addition this year to the Altitude Sports broadcast of Colorado Rapids soccer (simulcast on Mile High Sports AM 1340) is the #AskBalboa hashtag, in which fans can use Twitter to send the Rapids Gallery of Honor defender Marcelo Balboa questions in-game.
Unfortunately for fans, in the middle of game action there's not always time to hit every question. Thankfully, Balboa has a weekly radio show, From the Pitch, every Sunday that allows him the chance to get to some of those unanswered questions.
In the latest edition, Balboa tackles topics including whether or not the club gave up for Marcelo Sarvas, players taking dives, fish, coaching changes and additions, and shampoo.
Balboa also offers a tactical explanation for why the Rapids defenders were giving up so much space to Giovinco in Saturday's loss at Toronto, as well as suggesting that 2015 would have been an altogether different year for the Rapids if they'd had Kevin Doyle for the full season.
Listen to the entire #AskBalboa bonus discussion in the podcast below…
Listen to From the Pitch every Sunday during Rapids season from 4p-6p on Mile High Sports AM 1340 or stream live any time for the best local coverage of what's new and what's next in Colorado sports.