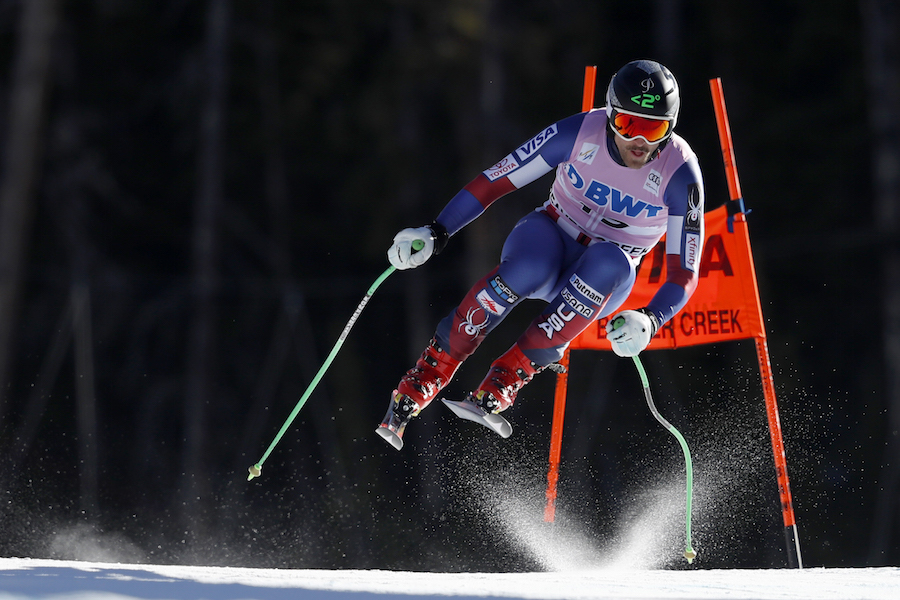 Colorado's well-known for independent, make-their-own-way trailblazers, but downhill skier Wiley Maple takes that notion and cranks it up to 11.
Maple, 27, isn't even officially on the U.S. Ski Team — but he'll be skiing for his country in PyeongChang nevertheless. After missing the entire 2016-17 season to knee and back injuries, Maple, a back-to-back national downhill champion in 2015 and 2016, couldn't be denied.
"He loves to ski," Wiley's father, Mike Maple, told the Aspen Times. "Being successful at most anything takes passion. Without passion you can't get through the bumps in the road. That's been a key feature for him, and certainly he's a stubborn kid and willing to do what it takes, but he's got to do it his way. He's not playing necessarily off the playbook."
Maple's injury history is extensive; he's had four knee surgeries in five years due to a deteriorating patella tendon, which makes skiing at all a challenge, let alone at the Olympic level. He's also had three back surgeries, and overcome a dislocated ankle and elbow during that span.
"The past five or six years, it's just like my mind and my talent have been there but my body has been failing me," Maple told the L.A. Times.
Maple is self-funded, accepting donations on his website to continue his career, and supplementing that by working on sanding walls in houses for painters and delivering food for a  barbecue restaurant last summer. "My health returned, and some people were unwilling to give up on me," Maple wrote on Instagram. "It takes a town to keep someone this stubborn around! Thanks for this chance and for helping me through this life."
The elder Maple was a skiing national champion at the University of Colorado, and understands the rigors — and the rewards — of the sport. "Certainly in his career, there have been many times that I thought he was done. If and when it ends, it ends, but his perseverance is phenomenal and we celebrate every day that he's able to compete realizing, every day could be the last. I don't really have much fear and anxiety about him getting hurt or anything like that. My anxiety is whether or not he achieves his dreams."