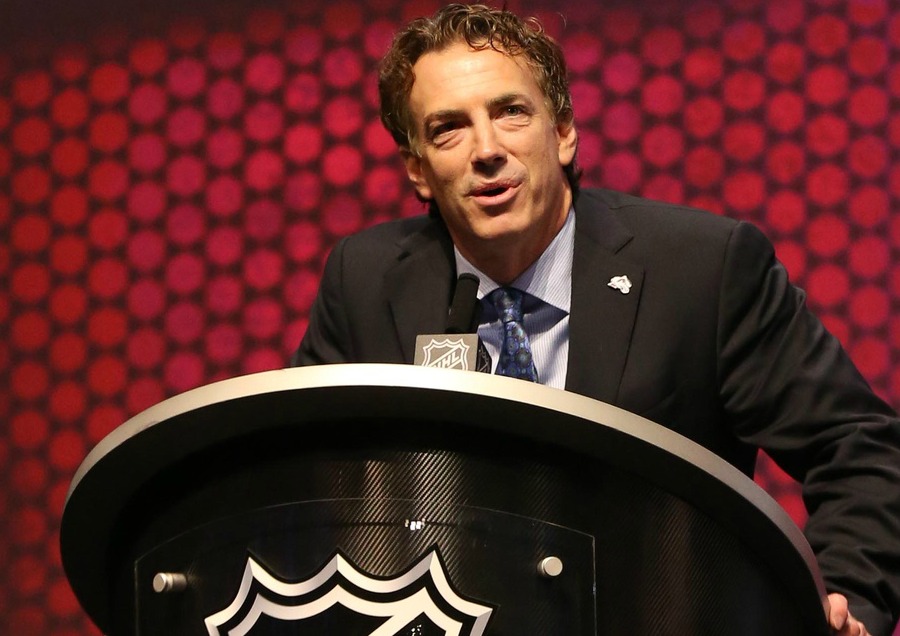 The Colorado Avalanche announced Thursday that the team has signed defenseman Patrik Nemeth to a one-year contract for the 2018-19 season.
The Stockholm, Sweden, native made an impression with his hustle on both sides of the ice last season, leading the hockey club in blocked shots (185), while recording career highs in points (15), goals (3), assists (12) and games played (68).
Nemeth, 26, also led the Avs and ranked fourth among NHL defensemen with a +27 plus/minus rating this past season, the highest by an Avalanche player since Alex Tanguay in 2003-04 (+30) and the highest by a Colorado blueliner since Adam Foote in 2002-03 (+30).
"Patrik is a big, physical defenseman who is an important piece of our D-corps," saidAvalanche Executive Vice President / General Manager Joe Sakic. "He plays a significant role on our penalty kill, he blocks shots, and we're happy to have him back this season."
Since being claimed on waivers from the Dallas Stars on Oct. 3 last season, Nemeth has been an impact player for the Avalanche. The 6-foot-3, 219-pound defenseman tallied an assist against the New York Rangers in his debut with the Avalanche on Oct. 5 and kept things rolling from there.
On Nov. 2, Nemith tallied his first NHL goal against the Carolina Hurricanes. And on Dec. 23, Nemith recorded 11 blocked shots at Arizona, which was a career-high and the second-most ever by an an Avalanche player in a single game. Brett Clark blocked 12 shots against the Blackhawks on Nov. 6, 2009.
Originally the No. 41 overall selection by the Stars in the 2010 NHL Draft, Nemeth has accumulated 29 points (3 goals, 26 assists) in 176 career NHL games with Dallas and Colorado. He spent the first four seasons of his North American professional career in Dallas' organization, recording 28 points (5 goals, 23 assists) and a +30 plus/minus rating in 104 career AHL contests with the Texas Stars.
Prior to professional hockey in North America, Nemeth played four seasons in the Swedish Hockey League, all for AIK. He spent two full campaigns with AIK in Sweden's top league, notching 10 points (1 goal, 9 assists) in 84 games from 2010-12.