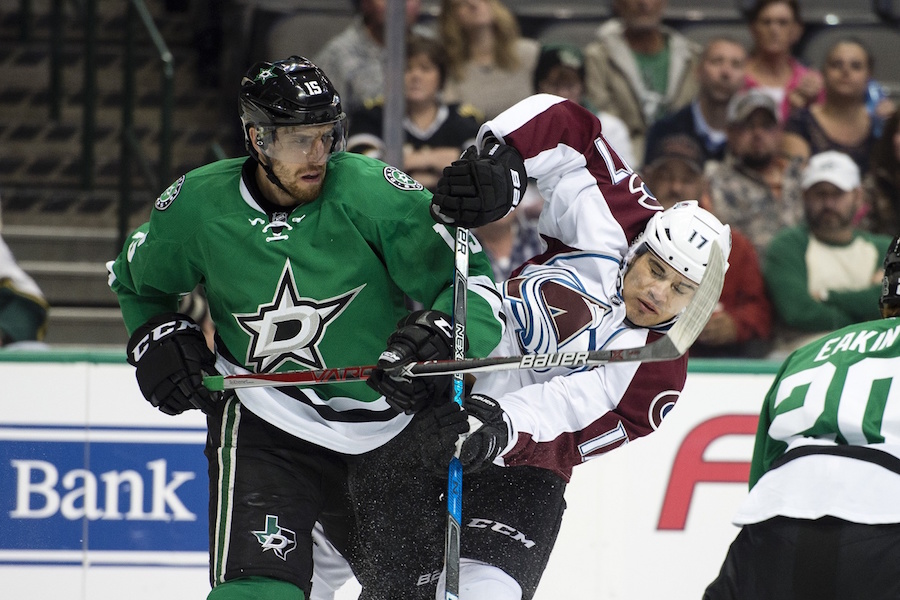 The Colorado Avalanche made a move on the the waiver wire Tuesday; scooping up Patrik Nemeth in hopes of bolstering their defense for the 2017-18 season. The 25-year old Swedish defenseman was a second-round pick in the 2010 draft and had spent his entire career with the Dallas Stars.
Both the Stars and Avalanche missed the playoffs in the 2016-17 season, but the Stars nearly doubled the Avs' point total for the season; they need all the help they can get  — and Nemeth should be a welcome addition to the club.
Nemeth brings a comparative wealth of experience with him to an inexperienced Colorado roster; he's played 108 games at the NHL level, including five playoff-game appearances.
Unlike some of the Avs' other defenders — and specifically Tyson Barrie — Nemeth hasn't yet scored a goal in his NHL career, but that might not be a bad thing. The 6'3", 219-pound defender can complement the team's offensive-minded defensemen; allowing them to attack while he stays home. The Avs are returning some major firepower with Nathan Mackinnon and Carl Soderberg locked into contracts, and they were craving a veteran who looks to set plays up rather than making them himself.
Time will tell if general manager Joe Sakic made a good choice by adding Nemeth, but one thing is certain: the Avs need all the help they can get on defense after last season's debacle. The Avalanche defensive core has a lot of rookies and young players, which will good for the future, but calm hands and experience will help keep the puck away from a healthy Semyon Varlamov.