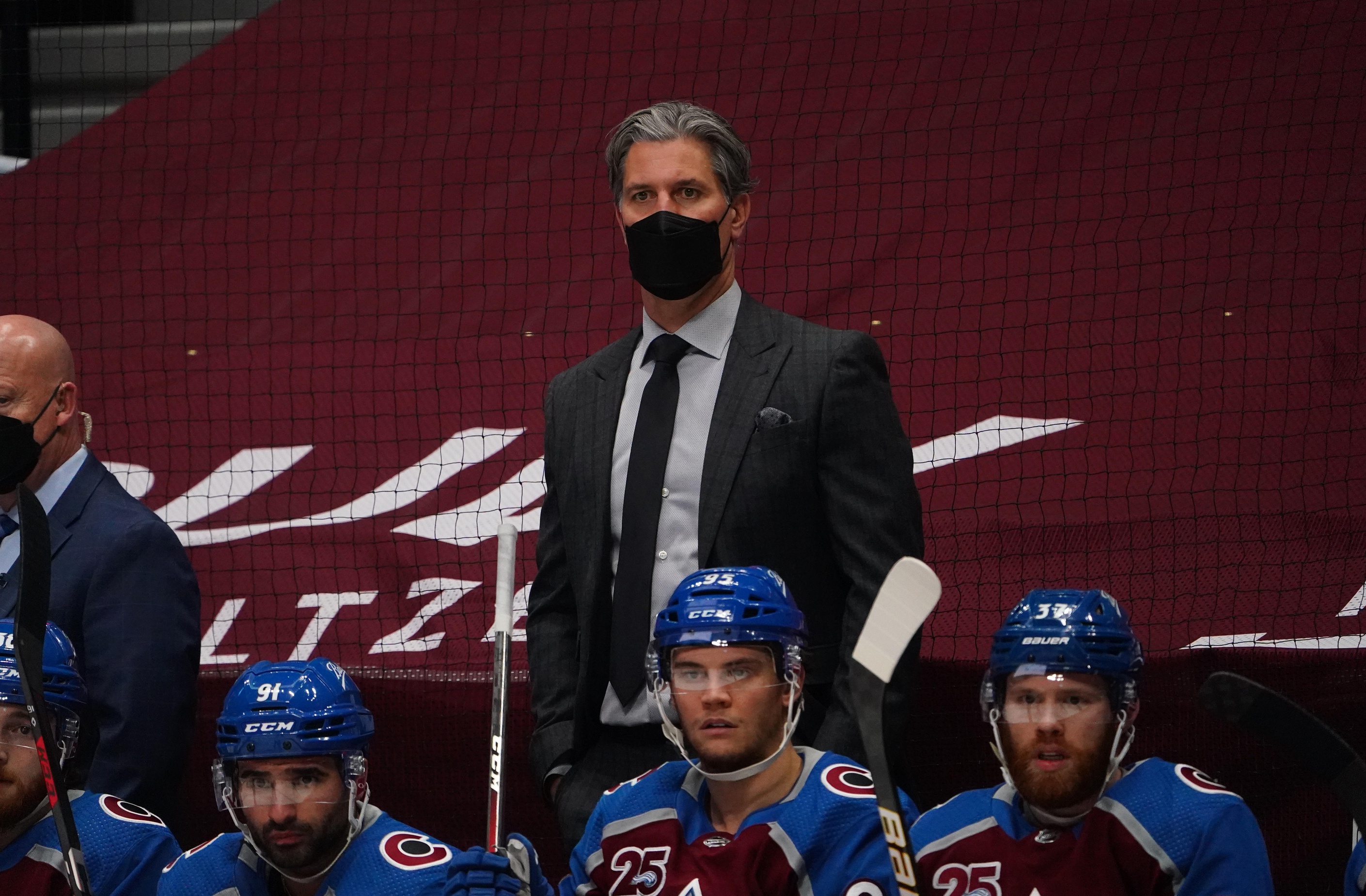 There's no denying it. Whether it is on a personal level or when it comes to professional athletes, rest is never a bad thing.
This has never been more true than during the postseason after a year of cutthroat contests coming at a breakneck pace with little time for honing, adjusting, and recalibrating during periods of rest and practice.
Unless you count COVID stoppages, which I do not.
So this period of downtime for the Colorado Avalanche offers a chance to heal and prepare.
When I asked what areas his team needs to improve on before whatever opponent may drift this western way on the sultry summer breeze, Avs head coach Jared Bednar said, "All of them."
And despite his laugh, he meant it.
This isn't your father's NHL folks, and the philosophy of sticking with what worked once will only get you so far. For Bednar, there's always room to improve, to be better, to focus on something that perhaps went overlooked or unexecuted before.
So this wait and see moment of respite from the fervor that has been 2021 isn't just a break from everything that came before, it's a chance to learn from it, to slow time and have a zen moment as a collective group and then come out the other side more dangerous and prepared than the team was before.
If that's at all possible.
"Most of our learning, Ryan, this year has been on video. We have not had any practices really that had been mandatory just because of the schedule and the variance in ice time between say our top guys and top D [on] down the lineup. So some guys are getting heavier work in practices and other guys need rest. So, it's sort of been a playoff schedule the whole year for us," Bednar said. "We'll have the luxury of getting some reps in a lot of those areas here over the next few days, but the guys have done a nice job taking what we're giving them for information and then applying it in the games."
While the Minnesota Wild clings to life in an overmatched series with the dangerous Vegas Golden Knights, the Avs can heal. While the team from the land of 10,000 lakes takes a last stand against the conquerers from the shiny oasis deep in the desert, Colorado can assess what worked and what didn't in a minor speed bump that, when looking in the rearview mirror, appeared to be the St. Louis Blues.
"There were things we didn't like out of Game 1 that we corrected in Game 2 and on. Some things popped up in Game 3 that we didn't like and we corrected in Game 4," Bednar continued. "As long as those guys can keep implementing what we're showing them and improving in the areas just off of video and the teaching and getting that understanding and then implementing it into their game, that's what we're looking for. It shouldn't take a lot of reps on the ice to do that but we'll be working on almost every aspect of our game here over the next three-four days."
For players passing the time until the next physical battle of skill and might, what could be improved is less a tangible concept to be held in the palms of their hands and more about simply trusting Bednar to continue to lead them to Stanley's promised land in the way he has thus far.
"I think it definitely depends too on what team we're playing. Obviously, we're going to wait for that series to be over, but I think a lot of our game plan and certain stuff that we need to touch up and what not is going to depend a lot on who we're playing," Avs forward and potential expansion draft loss Tyson Jost said on Tuesday. "I'm sure the coaches will put together an awesome game plan like they did for the St. Louis series and us players, I know we're looking forward to it. We're chomping at the bit to get ready here for the second round."
For now we all must wait; the fans who will finally be able to see every game free from cable provider dispute, the media members itching to craft stories from that communal Zoom experience, and the players who are ready for the challenge of a team that can push back against their unstoppable force.
Hopefully this pause in the tenacity of the season serves to whet and not dull the momentum.
"We don't know when we're going to be playing next here, and regardless of how many games that series goes, we have to be ready come puck drop for that next round," youthful sage and pretty good defenseman Cale Makar proselytized. "We need to make sure that we're ready and [haven't had] too much time off where we're getting out of that winning mindset."