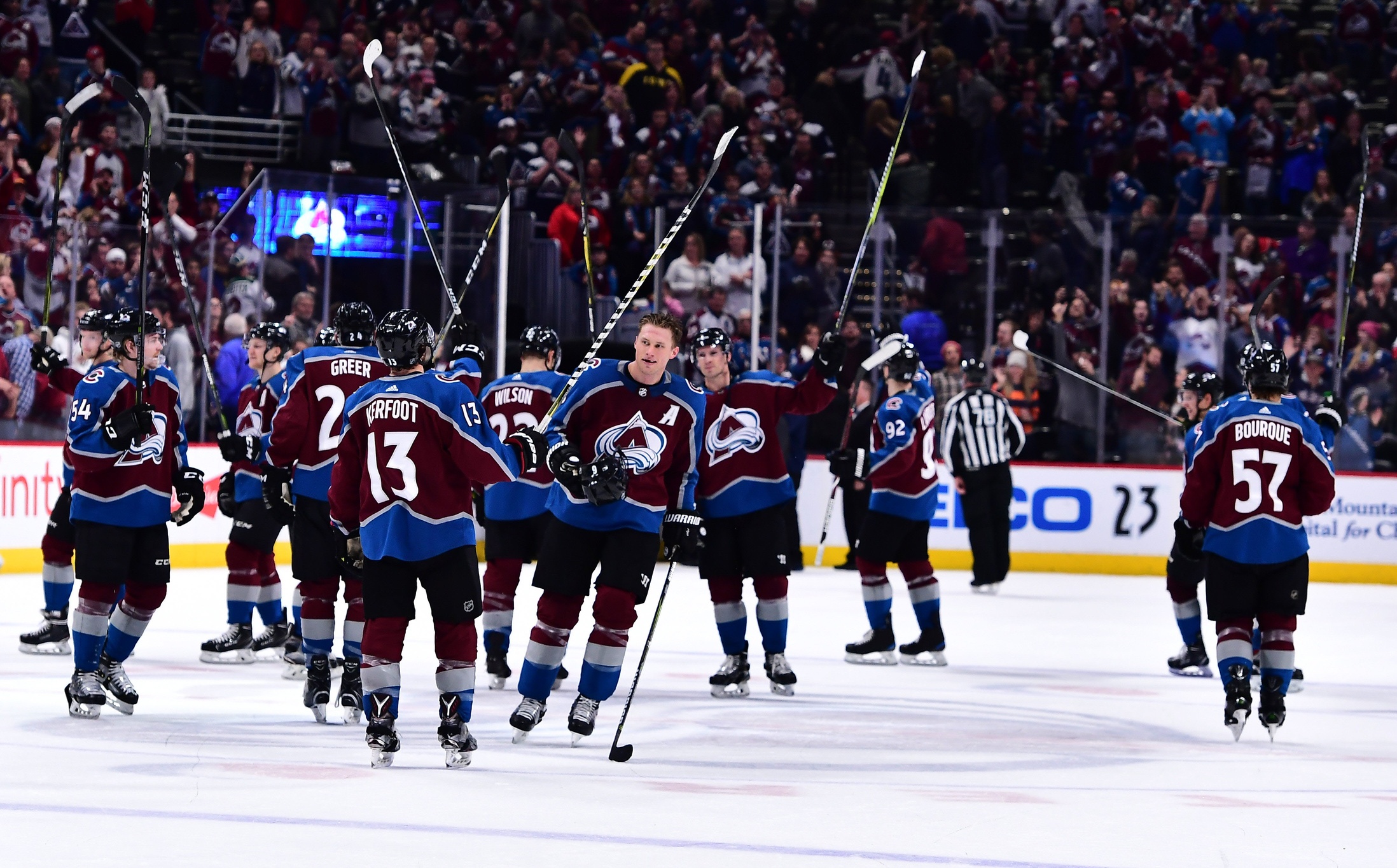 The Colorado Avalanche extended their winning streak to seven games with a 3-1 victory over the visiting Anaheim Ducks on a snowy Monday matinee in celebration of Martin Luther King Jr. day.
Celebrating his 300th game in the National Hockey League, Avalanche forward Matt Nieto would get the Avalanche on the board first at the 9:16 mark of the first period. Following a shot from Blake Comeau, Nieto took advantage of a rebound in a diving effort to bury the puck past a sliding Ryan Miller. Both teams would generate chances over the remainder of the first period, but the score would remain 1-0 heading into the second.
It would take some time until another goal would be scored, but after a fantastic save by Jonathan Bernier, the Avalanche extended their lead at the 9:26 mark of the second period when Avalanche All-Star Nathan MacKinnon wired a wrist shot past Ryan Miller for his 20th goal of the season.
(Courtesy of SPORTSNET)
"He (Jakob Silfverberg) made a good pass, and to be honest I did not see [Ryan] Kesler at the back door there, so I thought that I was covering everything on my left side. It was just a desperate save, and I got lucky," Bernier said following the win.
However, the Anaheim Ducks would cut into the Avalanche lead shortly after, as Ducks forward Chris Wagner crashed the net, forcing the puck to trickle across the goal line at the 12:56 mark of the second period making it a 2-1 game.
With only seconds to go in the second period, the Avalanche were able to regain their two-goal lead after Colin Wilson received the puck in the slot from Avalanche forward Alexander Kerfoot, who fired it past Ryan Miller to cash in on the power play.
The goal from Wilson would prove to be enough, as the Avalanche held onto to the 3-1 lead throughout a scoreless third period.
The seven-game winning streak is Colorado's longest since the 2005-06 season, and in that span, they've outscored their opponents, 29-10.
"We are really confident right now, and we are playing with a lot of poise. Guys are sticking to the system defensively, and that is how we have been able to create our chances," Bernier stated.
The Avalanche will look to extend their winning streak to eight straight when they host the San Jose Sharks on Thursday evening at Pepsi Center. Faceoff is scheduled for 7 PM MT and will be televised on Altitude TV.