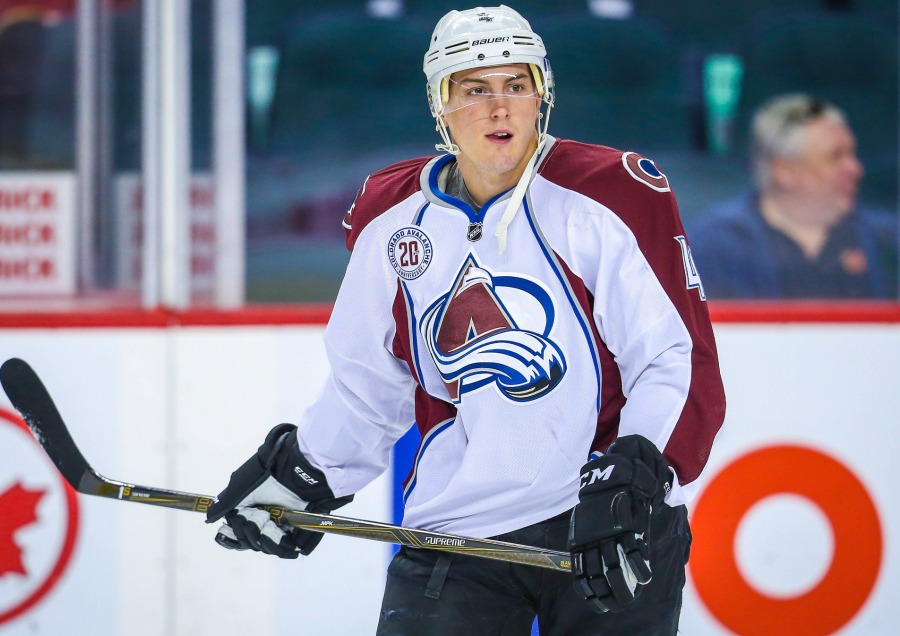 Since the end of the season in April, trade rumors have run rampant about several Colorado Avalanche players. Amongst those leading the way, chatter-wise, was restricted free agent defenseman Tyson Barrie. At least for now, it appears that particular rumor has been laid to rest.
In an interview with the Denver Post on Thursday, Avalanche general manager Joe Sakic made it sound that if somebody is moved, it will not be Barrie.
"I'd like to do a long-term deal with Tyson. If that doesn't work out, it's expected he'll go to arbitration," said Sakic. "Either way, he'll be here."
Of course, NHL general managers often say they intend to hang on to a player, right up until the day they trade them. Sakic, however, is typically a pretty straight-shooter (relatively speaking) when he discusses his plans.  He even appears willing to go to arbitration, something the Avalanche have traditionally disdained.
Barrie led Avalanche defensemen in scoring last year, netting 13 goals and 49 points in 78 games. He was minus-16 last season, but it stands to reason that he could improve defensively in the coming years; he is only 24, and that area usually takes longer to develop.
Selected by the Avalanche in the third round (64th overall) of the 2009 NHL Entry Draft, Barrie has gone on to score 40 goals and 153 points in 264 games for Colorado.