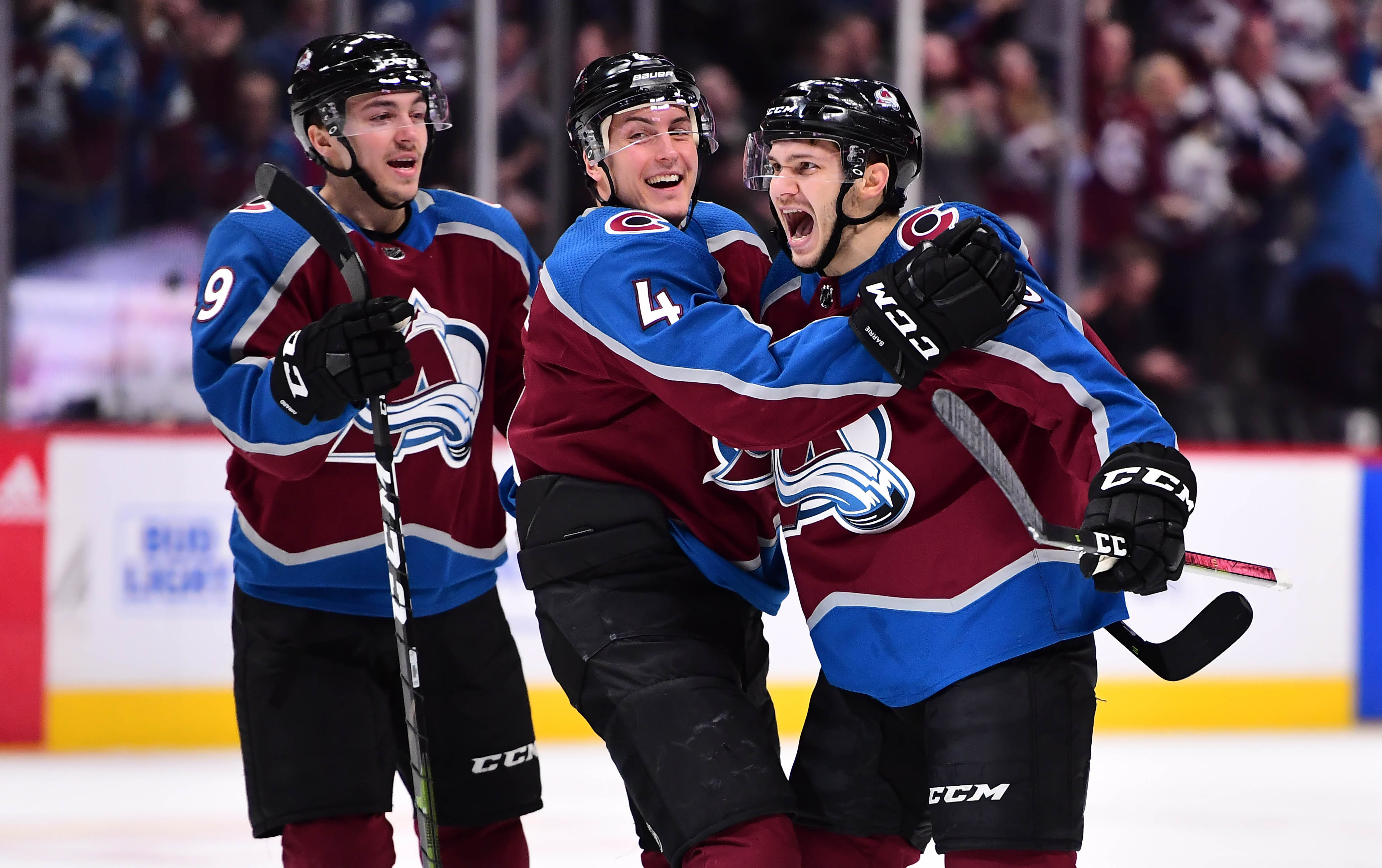 Avs fans can breathe again, as the Colorado Avalanche were able to snap a long-standing six-game home losing streak with 3-0 victory over the Vegas Golden Knights on Monday.
Looking to spark the team, the Avs morning skate was comprised of a few new look lines, something that ended up working well for them against the Knights.
"I looked at a bunch of different things," Avalanche head coach Jared Bednar said, "To this point of the season we hadn't played MacK [MacKinnon], Mikko [Rantanen], and Landy [Landeskog] apart on three different lines. We played them apart on two different lines, but we haven't separated them along all three other lines. As a line, they have not been doing a whole bunch lately."
In a first period that was mostly comprised of the two teams sizing each other up, the Avs jumped to out to an early lead after Tyson Jost notched his seventh goal of the season (1-0). Colorado's strong play continued as Avs forward Andrew Agozzino then notched his first career goal to put the Avalanche up 2-0.
"I have been waiting a long time for that moment and its special," Agozzino said, "It is tough to put into words. There is a lot of emotion after I first saw it go in, and it was pure excitement. I came in the mindset to try to help this team in whatever aspect it was, and I am glad that I was able to do that tonight to help this team get a win and a big couple of two points in the playoff race. It was definitely a special night."
The strong play continued to play well into in the third period, when veteran forward Matt Calvert knocked the puck out of the air past Knights goaltender Malcolm Subban to give the Avs the 3-0 lead. After recording his first career goal, Agozzino continued to have a strong performance by tallying an assist on the play for his first career two-point game in the NHL.
With the Avalanche clicking offensively, Semyon Varlamov was strong on the backend to come away with a 40-save performance to secure the 3-0 shutout victory.
"He looks confident, and for me, it looks like he has a little bit of his mobility back in his game," Bednar said, "He is getting side-to-side, and he is getting square to the shooter before he even has the puck. I just feel like there is a whole new level of intensity that and confidence to his game, and that is what he need."
After beating them in their own stadium on the road for the first time in three years, the Avalanche will close out their three-game homestand against the Winnipeg Jets on Wednesday, February 20th at 6:30 p.m.