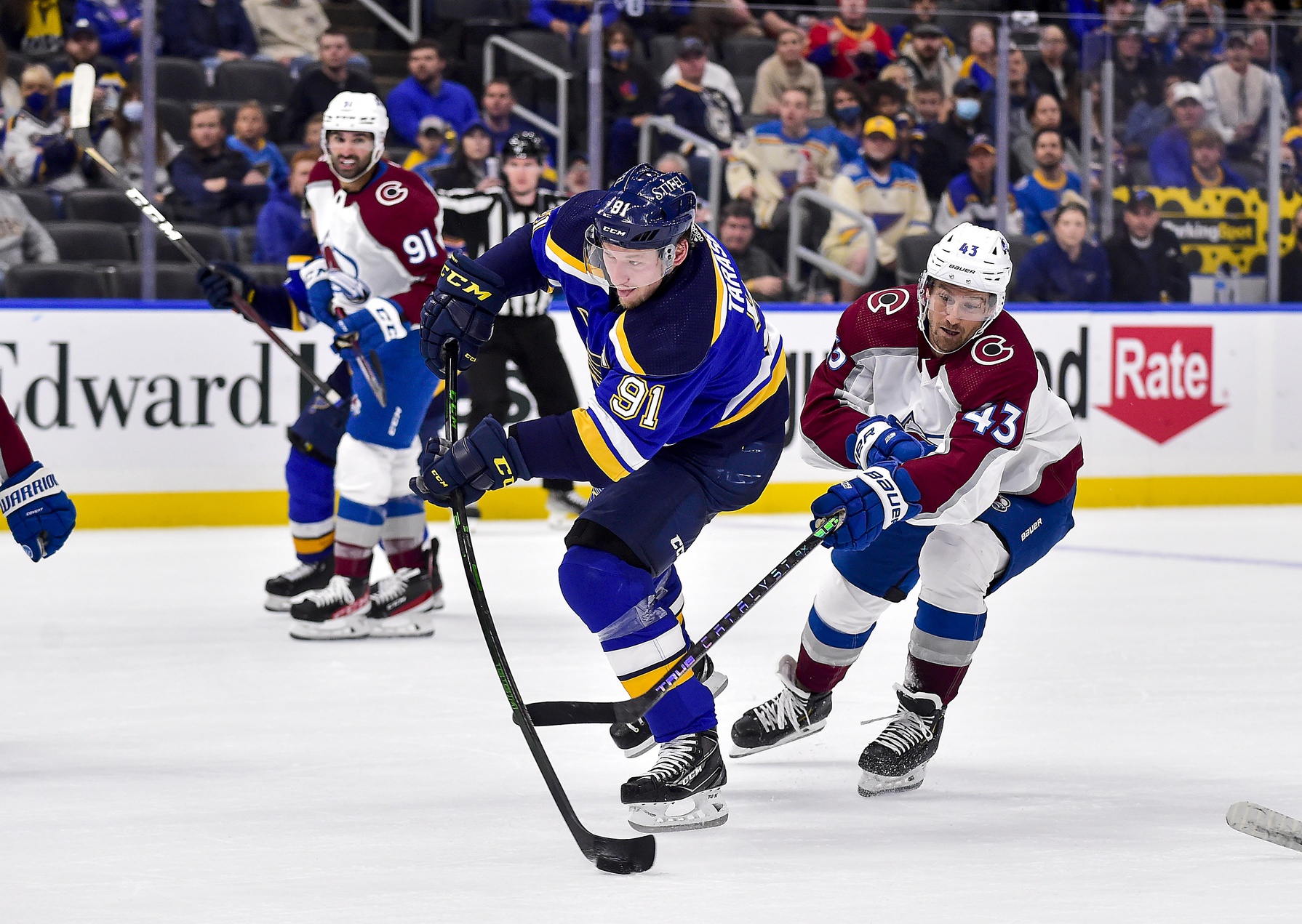 The Avalanche and St. Louis Blues will begin their second-round series on Tuesday.
Listen to "Round 2 Preview" on Spreaker.

Colorado swept its way through the first round, defeating the Nashville Predators in just four games. The Avs have been off since last Monday's Game 4 victory, getting an entire week off after Round 1 for the second consecutive season.
The Blues advanced to Round 2 following their six-game victory over the Minnesota Wild which ended on Thursday. Colorado and St. Louis were the first two teams to advance to Round 2 as five other series required a decisive Game 7.
The two teams met in the first round last year, where the Avalanche swept St. Louis before falling to the Vegas Golden Knights in Round 2.
(Time MT)
Game 1: Tuesday, May 17 at 7:30 p.m. (HOME)
Game 2: Thursday, May 19 at 7:30 p.m. (HOME)
Game 3: Saturday, May 21 at 6 p.m. (AWAY)
Game 4: Monday, May 23 at 7:30 p.m. (AWAY)
Game 5:* Wednesday, May 25, TBD (HOME)
Game 6:* Friday, May 27, TBD (AWAY)
Game 7:* Sunday, May 29, TBD (HOME)
* if necessary
__
Aarif Deen is our Colorado Avalanche beat reporter. He covers Avs games live from Ball Arena and attends practices, media availabilities and other events pertaining to the Avs on the daily beat. He is also a co-host of Hockey Mountain High: Your go-to Avalanche Podcast. Deen joined Mile High Sports upon completion of his bachelor's degree in journalism and master's in business administration from the University of Michigan – Dearborn. Before Mile High Sports, Deen worked for the Michigan Wolverines Athletics Department as the assistant sports information director.
Listen to "Round 2 Preview" on Spreaker.