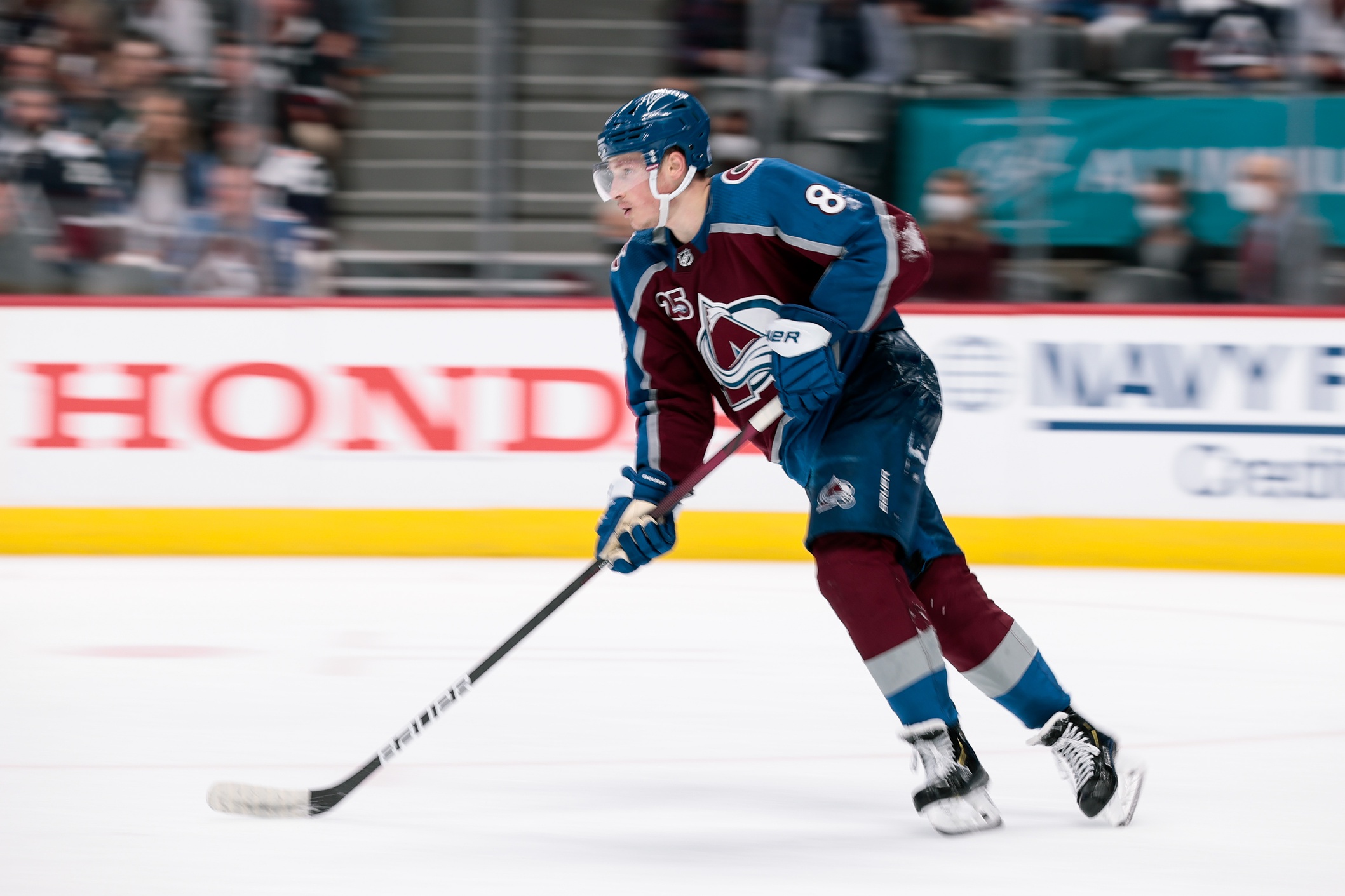 The Avalanche have locked up a core piece of their roster for the next six years.
Defenseman Cale Makar, who won the Calder Trophy in 2021 and was the Norris Trophy runner-up in 2021, has signed a six-year deal. The pending restricted free agent will earn an annual average of $9 million.
Cale Makar's 6 year $9M Cap Hit deal w/ #GoAvsGo:

Yr 1 8M Base
Yr 2 9M Base
Yr 3 11M Base
Yr 4 10.6M Base
Yr 5 8.7M Base
Yr 6 5.7M Base + 1M Signing Bonus

Does not include trade protection

Covers 1 UFA Year

Rep'd by @BBarts @BartlettHockey https://t.co/pA6WXFMsCM

— PuckPedia (@PuckPedia) July 24, 2021
Makar, 22, is one of the NHL's brightest young defensemen. He was named to the NHL First All-Star team in 2021, a feat that only five other defensemen have accomplished before their 23rd birthday. Makar scored eight goals and recorded 44 points in 44 games — the only NHL blueliner to average a point per game all season.
"In just over two seasons, Cale has already established himself as one of the premier defensemen in the National Hockey League," said Avalanche general manager Joe Sakic. "His ability to play in all situations and at both ends of the ice makes him truly unique and we are excited to have him anchor our blueline for years to come."
Listen to "NHL Offseason Insanity" on Spreaker.
He's also just the third defenseman in Avs history to be named to the NHL's first All-Star team, joining Sandis Ozolinsh (1996-97) and Ray Bourque (2000-01).
"I couldn't be more excited knowing I'll be calling Denver home for at least the next six years," Makar said. "I will do everything in my power to bring a Stanley Cup to the best fans in the NHL. My Avalanche teammates are an amazing group of guys, and I can't thank them enough as they played such a huge part in enabling me to perform at my best."
__
Aarif Deen is our Colorado Avalanche beat reporter. He covers Avs games live from Ball Arena and attends practices, media availabilities and other events pertaining to the Avs on the daily beat. He is also a co-host of Hockey Mountain High: Your go-to Avalanche podcast. Deen joined Mile High Sports upon completion of his bachelor's degree in journalism and master's in business administration from the University of Michigan – Dearborn. Before Mile High Sports, Deen worked for the Michigan Wolverines Athletics Department as the assistant sports information director.
Follow him on Twitter @runwriteAarif