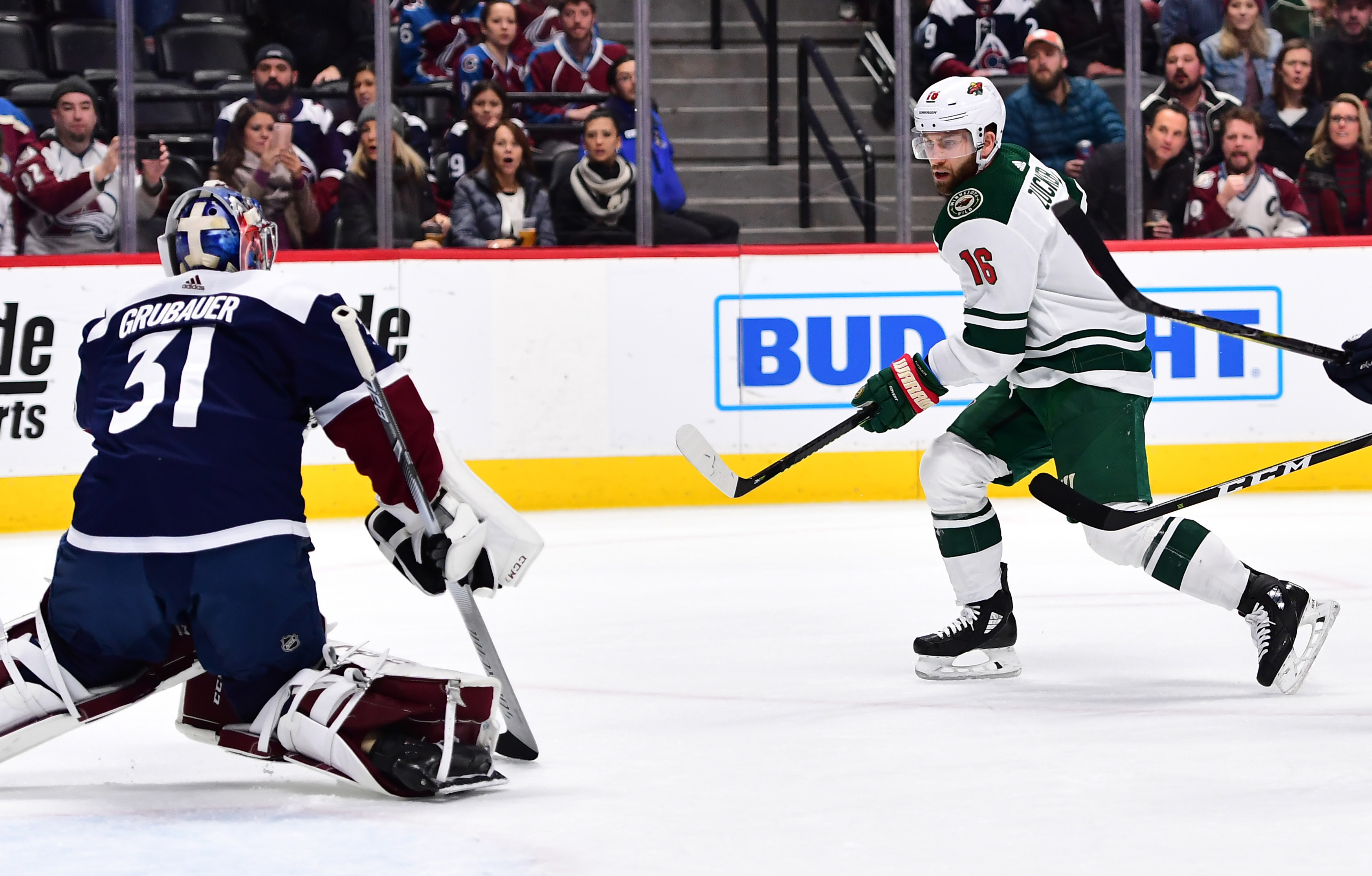 The month of January has not been friendly to the Colorado Avalanche.
Things continued to get worse Wednesday night as the Avs fell 5-2 to the Minnesota Wild. The loss pushes the Avs losing skid to two-straight games as they head into the NHL All-Star Break this weekend.
Nathan MacKinnon, Mikko Rantanen and Gabriel Landeskog will be representing the Avs in this weekend's All-Star festivities that begins on Friday, Jan. 25 and concludes on Saturday, Jan. 26.
"It [the break] can't hurt," Bednar said about the absence of games. "It could not be coming at a better time. I think this is a perfect time for a team to take a break, and reflect and get away from it for a while."
At a point of their season where the top line has been having troubles finding the back of the net, one bright spot for the Avs offense has been veteran forward Carl Soderberg. He tallied his 17th goal of the season, a career-high,  for the first goal of the game for the Avalanche.
Despite the Avs being able to tally the first goal of the game, the lead was short-lived as Wild forward tallied his first goal of the game. The first period continued to be a back-and-forth. Finally, the Avs' top line got on the scoresheet when Tyson Barrie fired a low wrist shot from the point to beat Wild goaltender Devyn Dubnyk to give the Avs the 2-1 advantage.
Minnesota defensemen Jared Spurgeon eventually tallied a goal of his own as the two teams headed into the middle frame tied 2-2.
Following a strong first period, the Wild took over the remainder of the game as Staal notched his second goal of the game on a power-play. Later, forward Charlie Coyle notched a goal to give the Wild the 4-2 lead heading into the third period.
Special teams was a large difference-maker in this game, as the Wild finished 2-for-6, while the Avs finished the game going 1-for-2 in the game.
Nothing changed in the third period, as Wild defenseman Ryan Suter tallied a powerplay goal to put the game out of reach, and allow the Wild to come away with the 5-2 victory over the Avs.
"I am still confident in our team," Bednar said after the loss. "But on nights like this where we don't play in a mature team game, then it bothers me because I know that we are capable of. I would just like to see us have a little bit more resolve than we have right now."
Following the All-Star break, the Avalanche will have 32 games remaining and they will get back to work when they host the Vancouver Canucks on Saturday, Feb. 2 at Pepsi Center.
"I think that your teams belief system has to be strong, and this allows you to do the right things in games like tonight [against the Wild]," Bednar explained. "You have to be able to fall back on your structure and your work ethic and all of those building blocks of a team foundation, and the break will hopefully allow us to get back to those fundamentals."