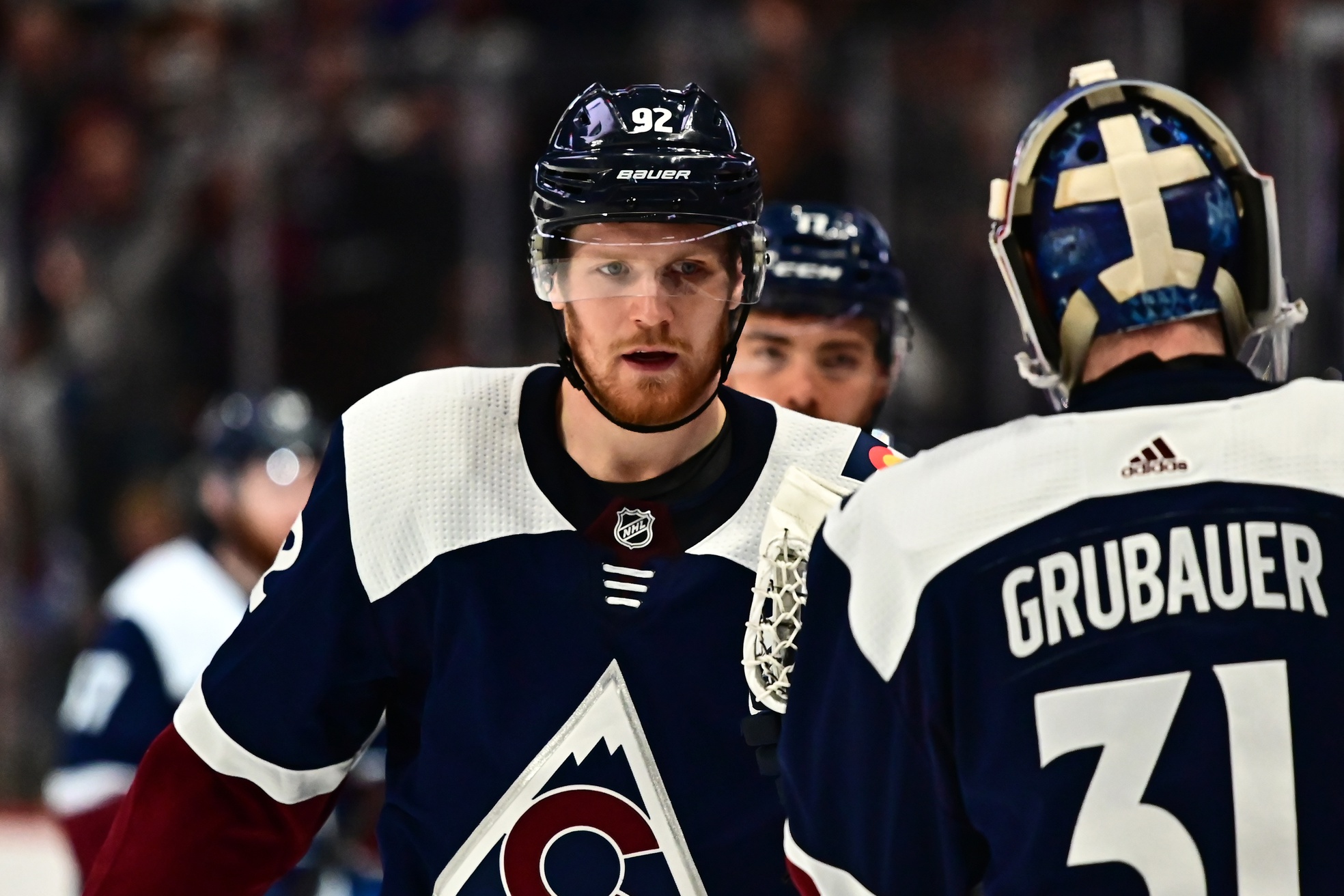 With free agency less than 24 hours away, the Avalanche are still in talks with their two biggest pending unrestricted free agents, according to reports.
Captain Gabriel Landeskog and goalie Philipp Grubauer are in the midst of discussions with hopes of bridging the gap before free agency opens.
Landeskog, who has captained the Avs for nine of his 10 years with the club, is the top priority, according to general manager Joe Sakic. Landeskog leaning towards getting a deal done to remain in Colorado, according to Andy Strickland.
It was later shared by Elliotte Friedman of Sportsnet that the Avalanche have offered Landeskog a seven-year, $49 million dollar deal. The sides have also discussed an eight-year contract option as well.
Okay, working on some stuff. Biggest one is probably Landeskog…hearing 7×7 is on the table, and there are discussions about the possibility of eight years. We will see where this goes. There are others who want him.

— Elliotte Friedman (@FriedgeHNIC) July 27, 2021
Landeskog and the Avs have had a rocky couple of weeks. The 28-year-old publicly expressed his frustrations with the team with how negotiations were going. Landeskog told The Athletic that he wanted to get a deal done months ago.
Listen to "Darcy Kuemper Is the Man" on Spreaker.
Grubauer doesn't seem as certain. The 29-year-old finished third in Vezina Trophy voting and would like to stay in Colorado. But Friedman said on Monday that Grubauer could be seeking a contract similar to Jordan Binnington's in St. Louis, which pays him $6 million annually over six years.
The Avs are hoping to get Grubauer closer to $5 million per year with lesser than six years in term. Pierre LeBrun of TSN says the sides are still working to bridge the cap before Grubauer tests free agency Wednesday.
The Avs are scheduled to talk again today with Grubauer's camp led by agent Allain Roy. Both sides trying to bridge the gap. The goalie loves it in Colorado. But can they get a deal done? 🤷‍♂️@TSNHockey @TheAthletic

— Pierre LeBrun (@PierreVLeBrun) July 27, 2021
__
Aarif Deen is our Colorado Avalanche beat reporter. He covers Avs games live from Ball Arena and attends practices, media availabilities and other events pertaining to the Avs on the daily beat. He is also a co-host of Hockey Mountain High: Your go-to Avalanche podcast. Deen joined Mile High Sports upon completion of his bachelor's degree in journalism and master's in business administration from the University of Michigan – Dearborn. Before Mile High Sports, Deen worked for the Michigan Wolverines Athletics Department as the assistant sports information director.
Follow him on Twitter @runwriteAarif