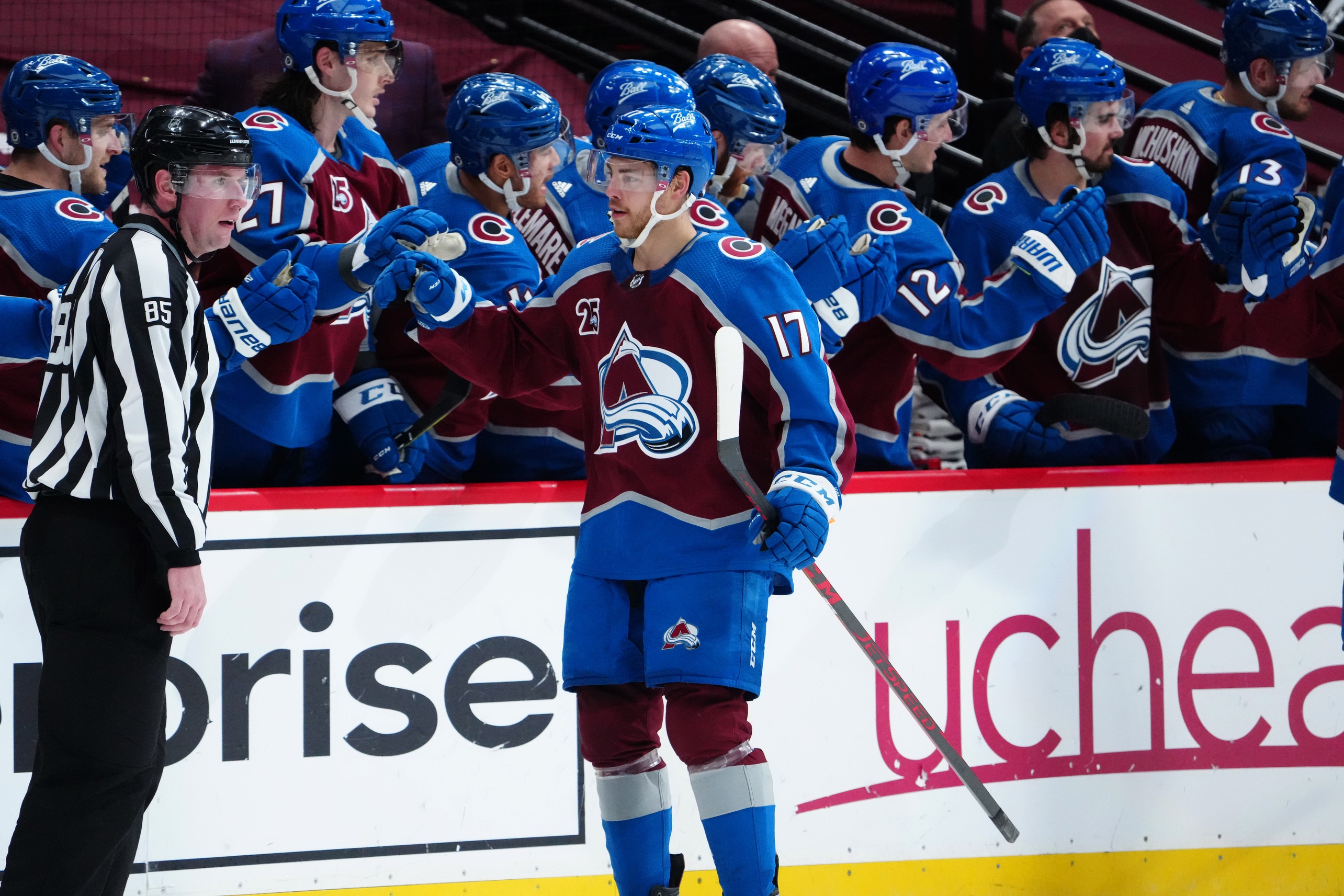 The Avalanche have locked up its last remaining notable restricted free agent.
Tyson Jost, 23, has signed a two-year contract, keeping him with the club through 2022-23. The deal is worth $2 million per season, according to Peter Baugh of The Athletic. Jost will make $1.75 million in the first year and $2.25 million in the second year.
Listen to "Depth Chart" on Spreaker.
Jost appeared in 54 games for Colorado last season, scoring seven goals and recording 17 points. He was a career-high plus-14 and was fifth on the team in hits (45). Jost also took on a bigger role on the Avs' penalty kill, playing the second-most shorthanded minutes (108:57).
"Tyson took a big step last year and was a key contributor to our team. He has worked hard to improve his game and earn a spot in our lineup," Avs general manager Joe Sakic said. "Tyson is a guy with a lot of character who competes at a high level day in and day out. We are excited to have him under contract for another two seasons."
A native of St. Albert, Alberta, Jost has recorded 89 points in 262 games since being drafted 10th overall by the Avalanche in 2016.
Jost had two goals and four points in 10 playoff games in 2021.
__
Aarif Deen is our Colorado Avalanche beat reporter. He covers Avs games live from Ball Arena and attends practices, media availabilities and other events pertaining to the Avs on the daily beat. He is also a co-host of Hockey Mountain High: Your go-to Avalanche podcast. Deen joined Mile High Sports upon completion of his bachelor's degree in journalism and master's in business administration from the University of Michigan – Dearborn. Before Mile High Sports, Deen worked for the Michigan Wolverines Athletics Department as the assistant sports information director.
Follow him on Twitter @runwriteAarif