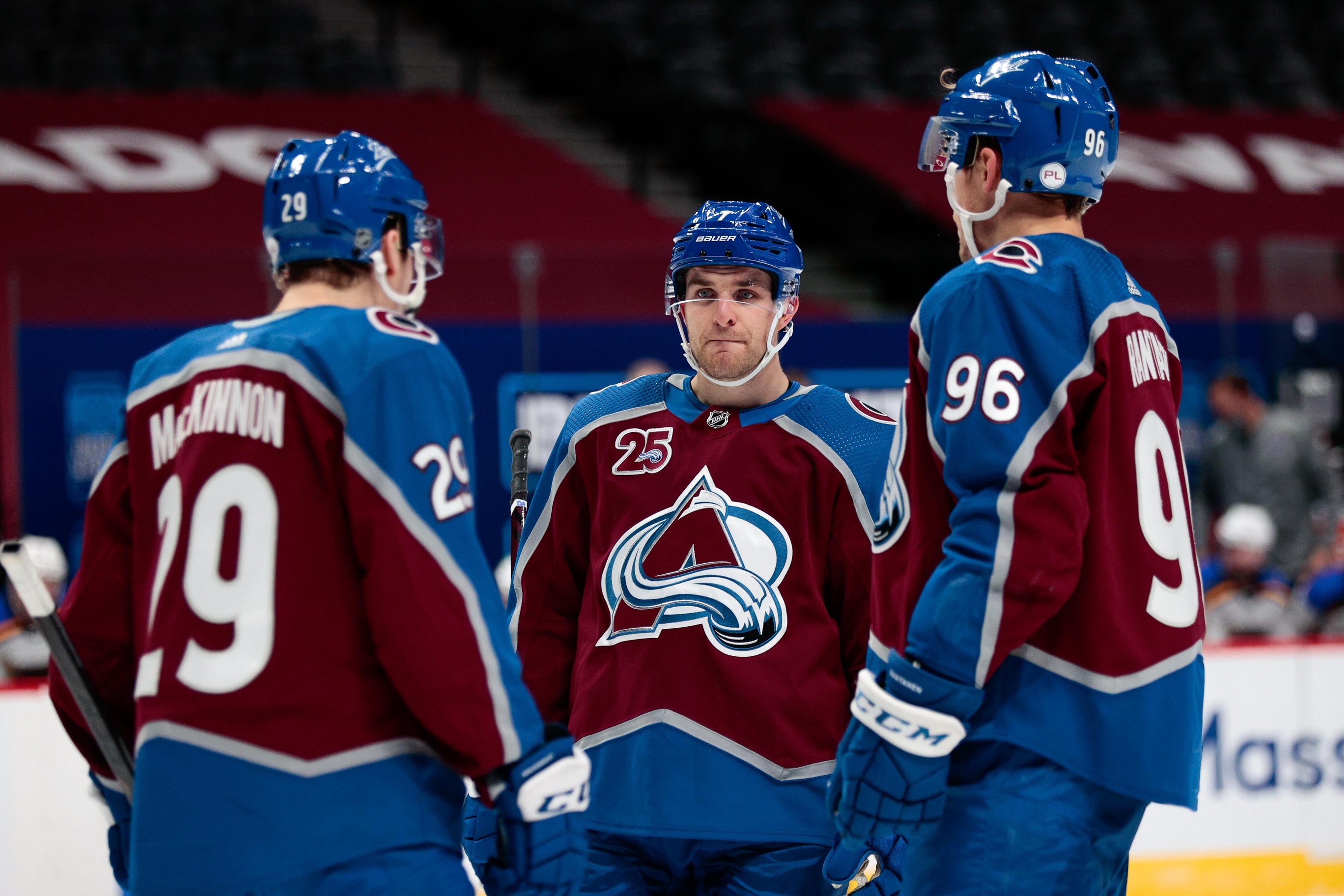 The Avalanche's performance Wednesday was a far cry from their early season expectations. A lack of offensive opportunities, sloppy play and turnovers were all factors in Colorado's 4-1 loss to St. Louis to open its 2021 season at Ball Arena.
The Avs scored the first goal before surrendering four straight to the Blues, who they will host in a rematch Friday.
"We got outworked right from the start," Avs coach Jared Bednar said.
The Avalanche trailed 2-1 after the first period but were outshot 18-5. They had just two shots after scoring the opening goal with the man-advantage 4:55 into the opening period.
"We were not ready to go," Bednar said. "We were hoping it was going to be easier than it was and it showed. We got outworked all over the ice."
The goal from forward Andre Burakovsky came shortly after a clean faceoff win from center Nazem Kadri. But other than that, Colorado's power play did not create much. The Avs finished with an underwhelming five shots on the man advantage.
"I didn't love our power play," Bednar said. "We didn't look like we were in sync. I didn't expect to love our power play because when you look at our 5-on-5 play, it wasn't like we were going to all of a sudden show up on the power play."
The Blues' last three goals were direct results of turnovers. Bednar highlighted turnovers and the general sloppiness of his teams' performance throughout the 60 minutes as something that will have to be cleaned up before Friday.
Colorado's second line of Gabe Landeskog, Brandon Saad and Kadri were a combined minus-10. Kadri was on the ice for all four of the Blues goals.
The line often looked discombobulated, leading to Bednar reuniting Landeskog with all-stars Nathan MacKinnon and Mikko Rantanen at times.
Rantanen and MacKinnon had some flashes of brilliance, mainly early in the second period when Colorado came out strong. But the two were held off the scoresheet.
"We didn't have our legs," Rantanen said. "I feel like we were just losing too many battles and giving up too many chances."
Goaltender Philipp Grubauer made 28 saves in the loss. Bednar complimented his starter for his strong play in the first period and says Grubauer didn't have much help from his defense.
Avs forward Valeri Nichushkin played a team-low 8:42. Turnovers and lack of consistency were reasons why Nichushkin did not see much ice-time.
"But I don't want to single him out," Bednar said. "It was half of our team."
NOTES: The Avalanche honored former president and general manager Pierre Lacroix before puck drop. The longtime Avalanche legend passed away on Dec. 13. … Former Avalanche forward Ryan O'Reilly made his debut as captain of the St. Louis Blues. O'Reilly was traded by the Avs in 2015 and won the Stanley Cup and Conn Smythe Trophy as playoff MVP with St. Louis four years later. … Newcomer Devon Toews played 22:17 alongside Cale Makar, who led the Avs with 24:10. … The Avs debuted their new blue pants and gloves as part of the changes in celebration of their 25th anniversary.