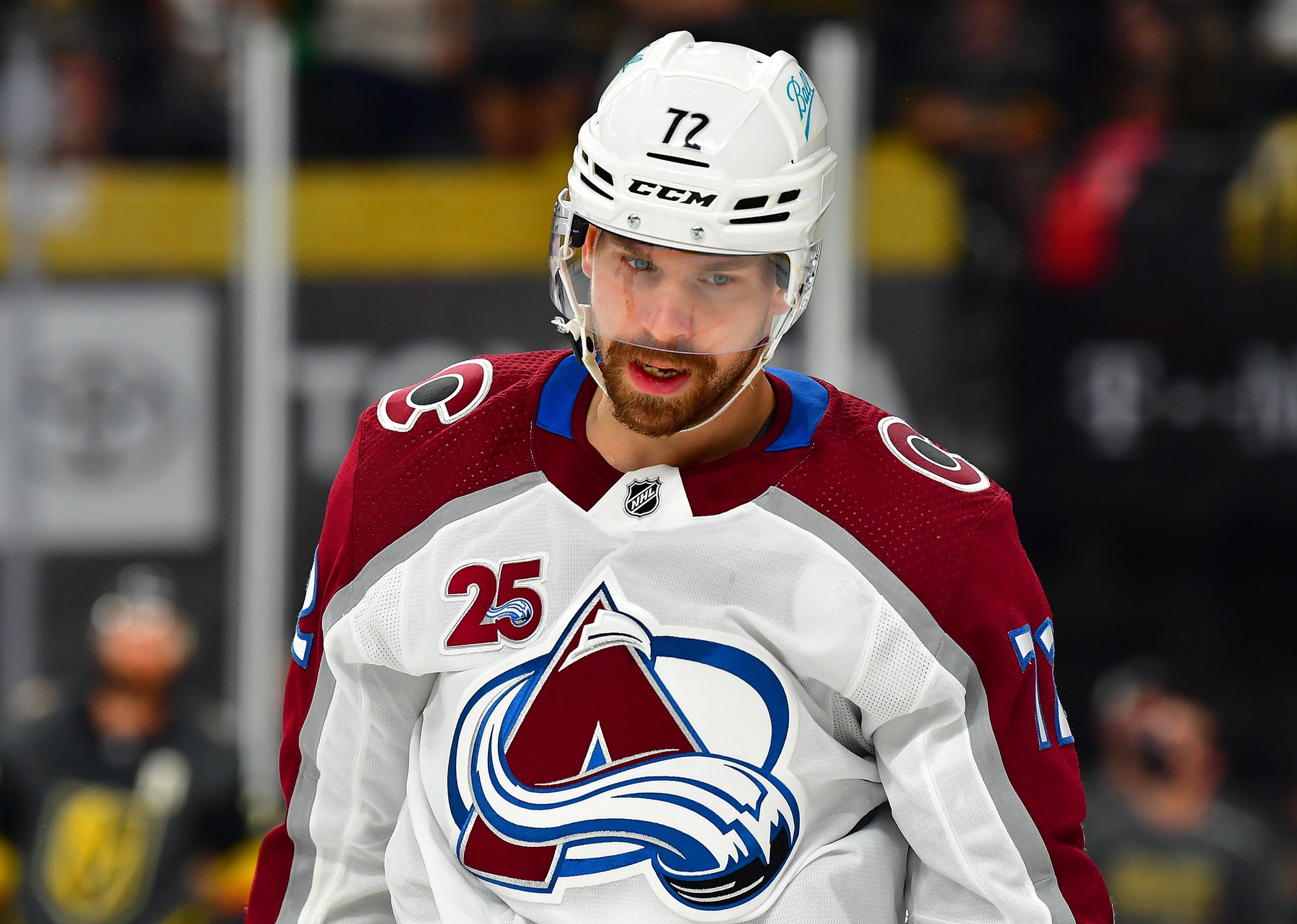 The Avalanche lost one of their depth forwards to the Seattle Kraken in the NHL's 32nd team's expansion draft Wednesday. Winger Joonas Donskoi was taken by the Kraken.
The pick was officially announced as part of a 90-minute expansion draft show on ESPN 2. It was the first NHL show on ESPN since NBC's run came to an end with the Stanley Cup Final on July 5.
Donskoi, 29, spent two seasons with the Avalanche and was part of the new wave of depth forwards the team acquired in 2019. Donskoi scored 33 goals and recorded 64 points in 116 games with Colorado. He also had six goals and 11 points in 19 playoff games.
Losing Donskoi clears up $3.9 million in cap space for a team that needs to sign stud defenseman Cale Makar and either sign or replace its starting goalie Philipp Grubauer.
There's also the Gabe Landeskog saga, which will have a conclusion in the coming days, as free agency is set to begin Wednesday at 10 am MT. The Avs and Landeskog are still reportedly far apart on a potential deal but the team will spend the week trying to figure out if they're going to be bringing back their nine-year captain.
Listen to "NHL Offseason Insanity" on Spreaker.
__
Aarif Deen is our Colorado Avalanche beat reporter. He covers Avs games live from Ball Arena and attends practices, media availabilities and other events pertaining to the Avs on the daily beat. He is also a co-host of Hockey Mountain High: Your go-to Avalanche podcast. Deen joined Mile High Sports upon completion of his bachelor's degree in journalism and master's in business administration from the University of Michigan – Dearborn. Before Mile High Sports, Deen worked for the Michigan Wolverines Athletics Department as the assistant sports information director.
Follow him on Twitter @runwriteAarif