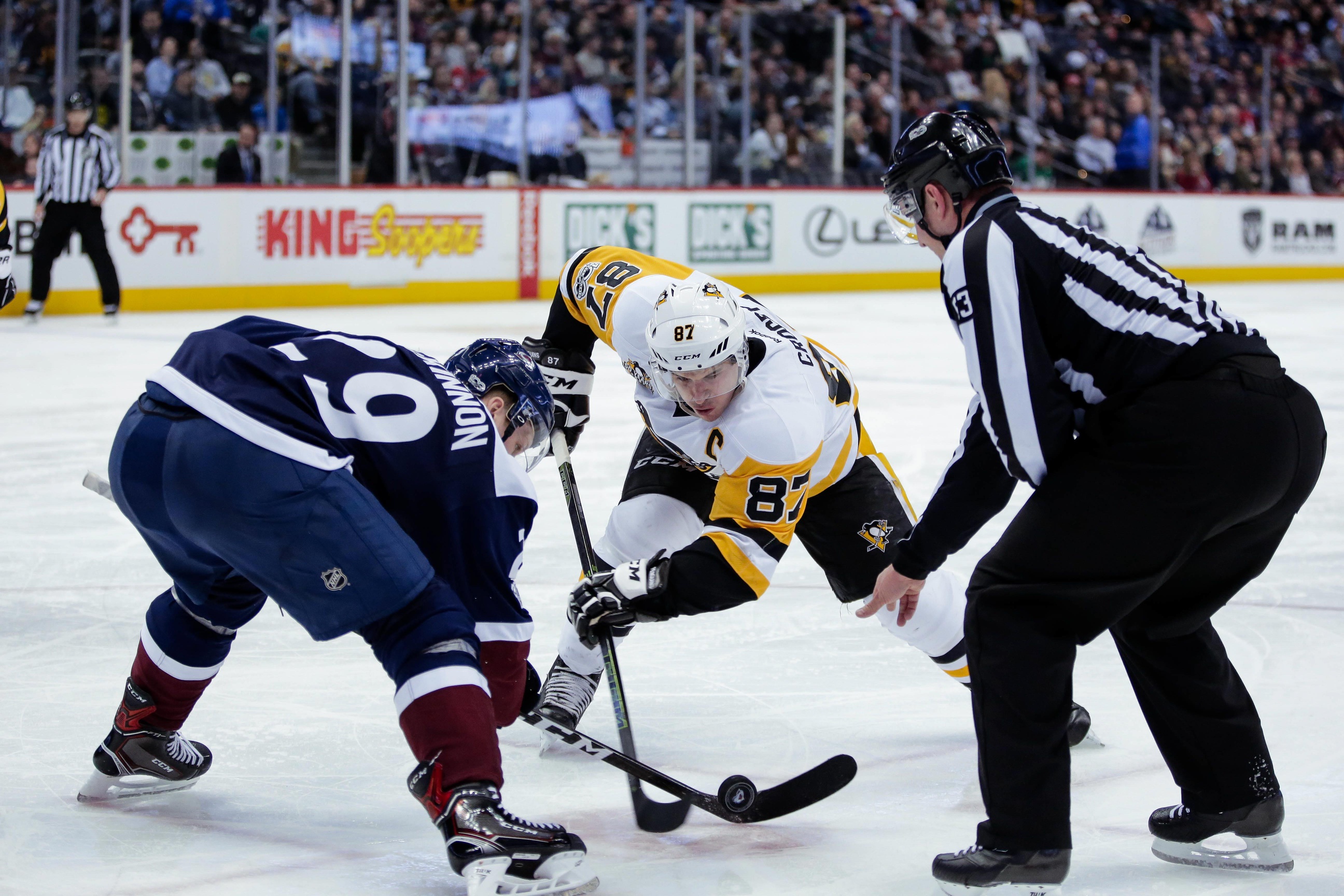 THE NHL and NBC Sports announced their national broadcast schedule in the United States for the 2019-20 NHL season on Tuesday. The Avalanche will make 12 appearances on NBC Sports Network, six more than a season ago.
The national broadcast schedule is highlighted by Colorado's second Stadium Series outdoor game in five seasons, as the Avalanche host the Los Angeles Kings at 6 p.m. on Feb. 15 at Falcon Stadium at the U.S. Airforce Academy in Colorado Springs, Colo. The Avalanche will make their first appearance on Oct. 16 on the road in Pittsburgh. Colorado will also host the defending Stanley Cup Champion St. Louis Blues on Thursday, Jan. 2 at 7:30 p.m.
The Avs will be featured on Wednesday Night Hockey five times, three of which will be home games. Colorado will have seven home games on the NBC Networks and five on the road.
The Avalanche's 12 appearances are one of the highest in the league, trailing only behind Philadelphia (20), Pittsburgh (16), St. Louis (15), Chicago (14), and N.Y. Rangers (13).
Colorado Avalanche U.S. National Broadcast schedule:
| | | | | |
| --- | --- | --- | --- | --- |
| Date | Away | Home | Network | Time (MT) |
| Wed., Oct. 16 | Colorado | Pittsburgh | NBCSN | 5 p.m. |
| Wed., Dec. 11 | Philadelphia | Colorado | NBCSN | 7:30 p.m. |
| Wed., Dec. 18 | Colorado | Chicago | NBCSN | 6 p.m. |
| Fri., Dec. 27 | Minnesota | Colorado | NBCSN | 6 p.m. |
| Thur., Jan. 2 | St. Louis | Colorado | NBCSN | 7:30 p.m. |
| Tues., Jan. 7 | Colorado | N.Y. Rangers | NBCSN | 5:30 p.m. |
| Sun., Feb. 9 | Colorado | Minnesota | NBCSN | 5:30 p.m. |
| Sat., Feb. 15 | Los Angeles | Colorado | NBC | 6 p.m. |
| Wed., Feb. 26 | Buffalo | Colorado | NBCSN | 6 p.m. |
| Wed., Mar. 4 | Anaheim | Colorado | NBCSN | 7:30 p.m. |
| Sun., Mar. 8 | Colorado | San Jose | NBCSN | 8 p.m. |
|  Sun., Mar. 29 | Nashville | Colorado | NBCSN | 7:30 p.m. |