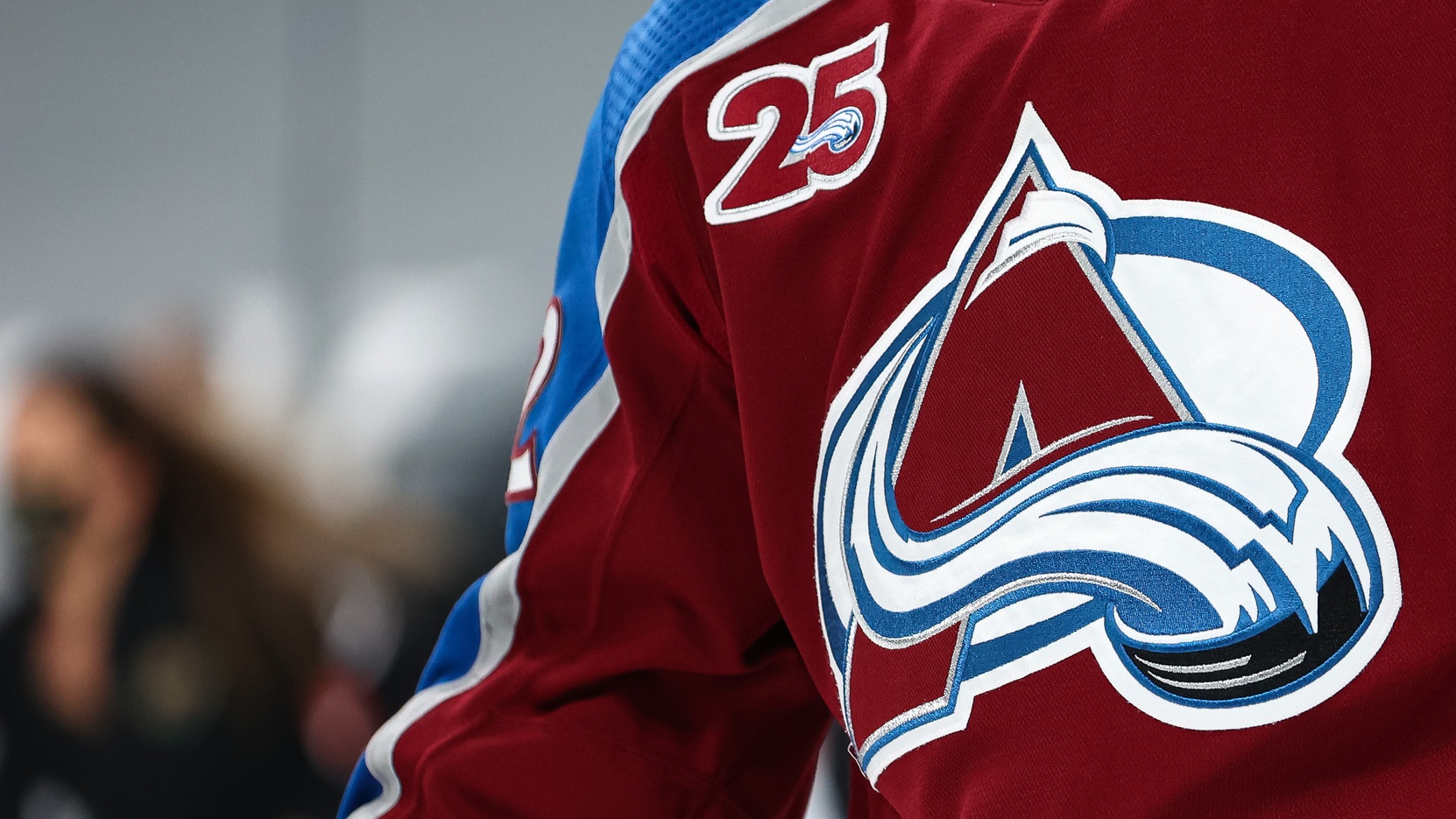 The Avalanche's rookies are set to return to on-ice action in less than a month.
Colorado will participate in the 2021 Rookie Faceoff in Arizona from Sep. 17-20 and will be joined by the Anaheim Ducks, San Jose Sharks and Los Angeles Kings.
Listen to "Avalanche Breakout" on Spreaker.
Each team will play three games. All of the Avs' contests will be played at Ice Den in Scottsdale.
The Avalanche open the rookie tournament against Los Angeles at 4 p.m. MT on the 17th before taking on the Ducks (Sep. 19 at 5 p.m. MT) and Sharks (Sep. 20 at 10 a.m. MT).
This is the fifth time that Colorado has taken part in a rookie tournament. The team hosted and won the inaugural Rookie Showcase in 2016 in Westminster before participating in the Sharks' Prospect Showcase in 2017, the 2018 Vegas Rookie Faceoff and the 2019 Rookie Faceoff in Anaheim.
Rosters for the rookie showcase and full training camp — which is expected to follow this tournament — have yet to be announced.
NHL Approves Jersey Advertisements
Jersey advertisements are coming to the NHL.
The NHL Board of Governors reportedly voted unanimously Tuesday to approve the use of advertisements on jerseys starting with the 2022-23 season.
Ads on NHL jerseys are approved for the 2022-23 season, a source confirmed to ESPN.

A look back at how we went from Gary Bettman saying "you'd have to drag me kicking and screaming" to having sponsors on sweaters. https://t.co/bkTJp2p0jr

— Greg Wyshynski (@wyshynski) August 17, 2021
Each team would be allowed to put sponsor patches on both their home and away jerseys, similar to what is seen in the NBA. The NHL, which has yet to make an official announcement, approved helmet ads for the 2020-21 season and later confirmed that they are here to stay moving forward.
According to Sportico, the new jersey ads can measure up to 3.5×3 inches.
The NBA's ads, which began in 2017-18 when Nike became the league's official apparel company, have brought in over $150 million in revenue.
__
Aarif Deen is our Colorado Avalanche beat reporter. He covers Avs games live from Ball Arena and attends practices, media availabilities and other events pertaining to the Avs on the daily beat. He is also a co-host of Hockey Mountain High: Your go-to Avalanche podcast. Deen joined Mile High Sports upon completion of his bachelor's degree in journalism and master's in business administration from the University of Michigan – Dearborn. Before Mile High Sports, Deen worked for the Michigan Wolverines Athletics Department as the assistant sports information director.
Follow him on Twitter @runwriteAarif
Listen to "Avalanche Breakout" on Spreaker.