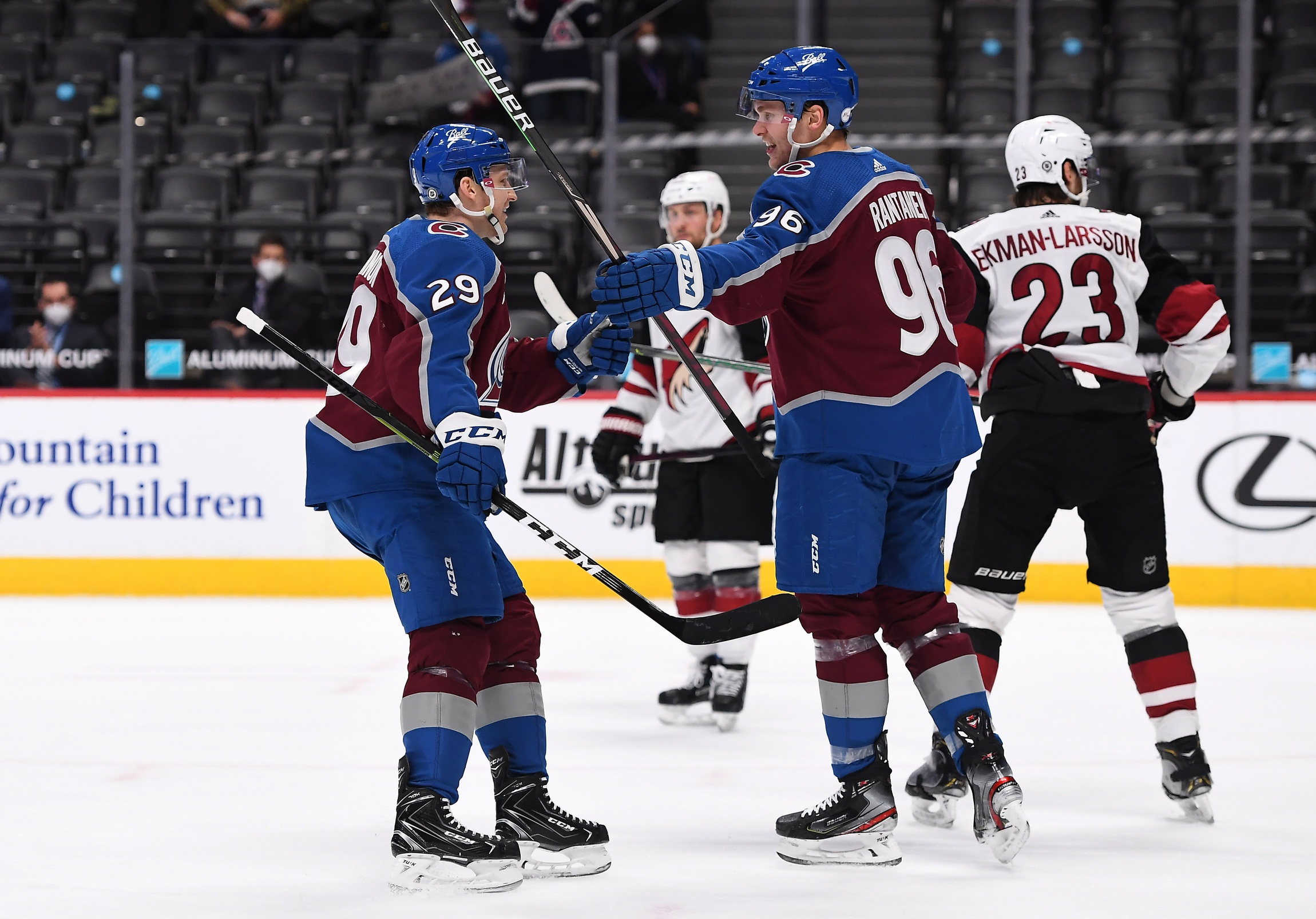 The Colorado Avalanche are the best team in hockey. The St. Louis Blues are finally playing as they were expected, and are now battling with the Arizona Coyotes for the fourth and final playoff spot in the West Division.
Let's take a look at this matchup, the fifth of eight between the teams this season, from a betting perspective in our Coyotes vs. Avalanche betting preview with odds, picks and predictions.
These two teams, who are determined to keep their quality play going, clash again tonight after Colorado won a pair of hard-fought, low-scoring contests against the Blues the last time the teams met earlier this month.
Click here to get a $600 risk-free bet with BetMGM.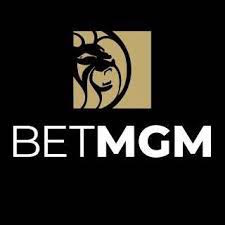 BETMGM
STATES: AZ, CO, IN, IA, MI, NV, NJ, PA, TN, WV, VA
GET THE APP!
NEW PLAYER BONUS
$1,000


RISK-FREE FIRST BET
BET NOW!
Colorado is coming off a satisfying 4-2 win over Arizona Monday and have now won three straight and are 20-3-3 in the last 26 games. After looking like they were going to fall out of the playoff race, the Blues righted the ship and have won three straight, outscoring their opponents 15-4.
Avalanche vs. Blues Betting Pick
Colorado is on a scorching tear, registering at least one point in 17-of-18. The haven't lost consecutive games since early March and haven't dropped two straight in regulation since the last week in February. At 29-9-4, the Avalanche have the best record in the NHL and are a plus-52 in goal differential, also tops in the league.
St. Louis has clawed it's way back into a playoff spot, leading the Coyotes by a point with two games in hand. But, if the Blues are going to hold off Arizona, they're going to have to make do against the best team in the league in Colorado. They are in the midst of playing the Avalanche six times in 11 games in April, having already dropped the first two. However, the remaining four are all in St. Louis after the Blues went 1-3-0 in Colorado.
Avalanche vs. Blues Odds
Here are the lines for Avalanche vs. Blues at DraftKings Sportsbook:
Spread: Avalanche (-1.5 +130), Blues (+1.5 -157)
Moneyline: Avalanche (-182); Blues(+155)
Over/Under: Over 6 (+102)/Under 6 (-125)
Bets We Like With a Avalanche Win
Nathan MacKinnon 2+ points (+150, DraftKings)
We told you before and we're going to keep on saying it until it fails – you have to ride the Avalanche's top scorer until he slows down. He had another multipoint game against the Coyotes. That means MacKinnon has a 10-game point streak and at least one point in 17-of-18. But you need two points or more on this bet, right? During that 10-game point streak, MacKinnon has posted a multipoint game seven times. The Avalanche offense runs through him when he's on the ice and he's a danger to score every time.
Sign up with DraftKings Sportsbook by clicking here to grab 100-1 odds on any NBA team to make a three-pointer.

DraftKings Promo
States: AZ, CO, PA, NJ, IN, IL, IA, MI, MI, VA, TN, and WV
GET THE APP
NEW PLAYER BONUS
FOOTBALL BONUS!


BET $1, GET $200
BET NOW
Bets We Like With a Blues Win
Score TIED after 60 minutes (+340, FanDuel)
The last two meetings between these clubs were one-goal games as the Blues were already in playoff mode. Nothing changes for the Blues now, and if they want to hold on to a playoff berth, they're going to have to play a heavy game, that focuses on defense first and scoring opportunistically. As such, expect the game to be another close one. Also, since the Blues need every possible point, a close game in the third period would likely lend itself to St. Louis playing a slow-it-down, pseudo-trapping style that is low risk. Because of that scenario and the Blues wanting to get at least one point, the odds of this game slinking past regulation are higher than most and comes with a nice payout for the savvy bettor.
Bets We Like Independent of Outcome
UNDER 6 goals (-125, DraftKings)
St. Louis can't afford a track meet with Colorado. And the fact that they were able to play them as tightly as they did in Denver earlier this month bodes well for Craig Berube's squad. Berube will have the last change on home ice now and get the matchups he wants. His team need to play good defense to win. The Blues are 14-7-3 when allowing three goals or fewer and just 5-9-3 when allowing four or more goals. Expect the Blues to keep it close, as they did before, and keep this total under six.
Avalanche vs. Blues Prediction
Playing the Avalanche as often as the Blues are this month while trying to hang on to a playoff spot is definitely a gauntlet. It's going to be tough to do any better than .500 against them, but if there are to have success, catching them in this first game in St. Louis might be the best bet. Colorado was on the road last week, popped home for one game and were right back on the plane again to St. Louis. The Blues are feeling better about themselves. This one smells like an upset. Make it Blues 3, Avalanche 2.