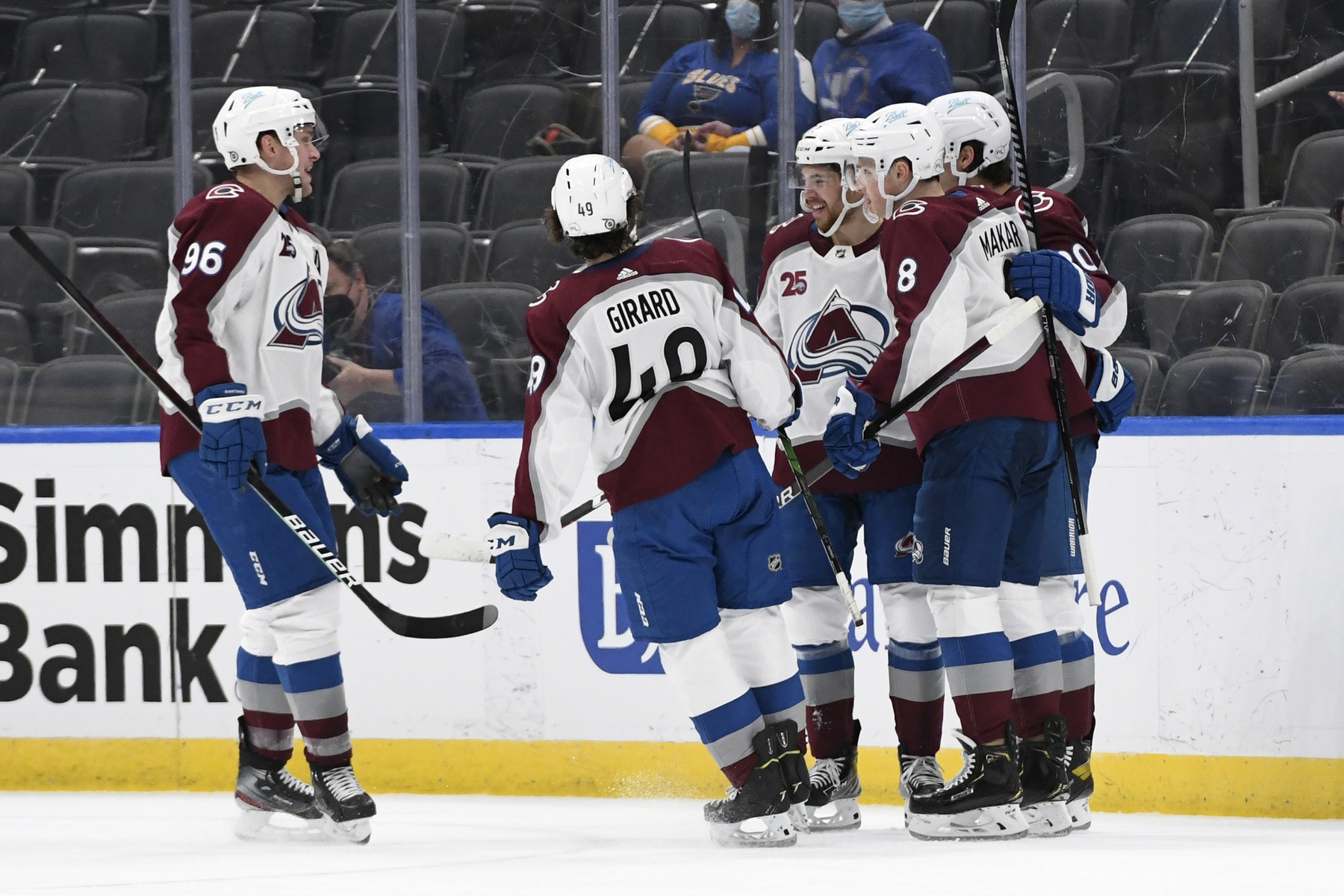 The Avalanche were cruising along with the best record in hockey until they were promptly sidelined for a second time this season by a COVID-19 outbreak in their locker room.  Tonight, they will get back on the ice and look to pick up where they left off against the Blues.
Let's take a look at this matchup, the sixth of eight between the teams this season, and the second of four straight between the teams, from a betting perspective in our Avalanche vs. Blues betting preview with odds, picks and predictions.
The Avs' most recent delay wasn't as long as their first, as they have only been out of action for a little over a week, but they find themselves in an unenviable spot now.
Click here to get a $600 risk-free bet with BetMGM.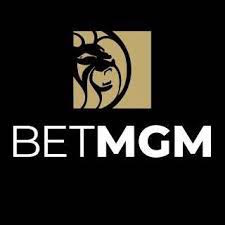 BETMGM
STATES: AZ, CO, IN, IA, MI, NV, NJ, PA, TN, WV, VA
GET THE APP!
NEW PLAYER BONUS
$1,000


RISK-FREE FIRST BET
BET NOW!
The Avalanche were passed in the standings by Vegas (although Colorado has three games in hand), so they are now playing catch up.
Additionally, they are in the middle of a five-game road trip, of which the first four games are in St. Louis against a desperate Blues club that is trying to secure the final West Division playoff spot. The Avalanche won the first of the four meetings in a hard-fought 4-3 victory just before the pause, but know the position the Blues are in and have to expect the best St. Louis has to offer.
The Blues are positioned just a point behind Arizona for the final playoff spot, but have four games in hand. Still, St. Louis is slumping, having gone just 3-8-1 over their last 12 games.
Avalanche vs. Blues Betting Pick
Prior to their pause, the Avalanche had won four straight. They are an impressive 21-3-3 over the last 27 games.
The Avalanche are worthy of their name when you consider how they put up goals. Their offense comes at you fast and hard and you have no time to seek cover. They are a heavy team who dominate puck possession led by Nathan MacKinnon, whose play this season will have him in the Hart Trophy conversation.
Also of note, the Avalanche are 9-2-1 in their last 12 road games.
The Blues need to start winning. They have four games on hand over an Arizona team that is just one point ahead of them, but the Blues have a brutal schedule, with 10 of their final 13 games coming against the three best teams in the division — Colorado, Vegas and Minnesota.
Avalanche vs. Blues Odds
Here are the lines for Avalanche vs. Blues at DraftKings Sportsbook:
Spread: Avalanche (-1.5 +155), Blues (+1.5 -186)
Moneyline: Avalanche (-165); Blues (+138)
Over/Under: Over 6 (-104)/Under 6 (-118)
Bets We Like With an Avalanche Win
Nathan McKinnon to score more than 0.5 goals (+136, FanDuel)
Let's not forget that MacKinnon was on a 12-game point scoring streak and had registered at least one point in 19-of-20 games. If there's any player looking to itch the scratch of scoring again right away, it's MacKinnon.
In fact, because of the long layoff, it might be worth taking a flier on MacKinnon to score the game's first goal as well (+800, DraftKings).
Sign up with DraftKings Sportsbook by clicking here to grab no-brainer 26-1 odds on UFC 261 this weekend.

DraftKings Sportsbook
States: AZ, CO, PA, NJ, IN, IL, IA, MI, MI, VA, TN, and WV
GET THE APP
SIGNUP BONUS
UFC 265 NO-BRAINER!


BET $1, WIN $100
BET NOW
Bets We Like With a Blues Win
Mike Hoffman OVER 0.5 goals (+280, FanDuel)
The Blues are going to need their top goal scorers to perform if they want to beat Colorado, and even that doesn't always come to fruition.
Hoffman scored twice in the last meeting, and the Blues still lost by a 4-3 margin. After going through a drought where he only scored twice in 13 games, Hoffman has four goals and six points over his last three contents, showing he's been much more involved offensively.
Additionally, Hoffman has three goals in his last three games vs. Colorado, so the value is definitely here on this bet.
Click here to register with FanDuel Sportsbook and cash in on 30-1 odds (bet $5, win $150) for UFC 261.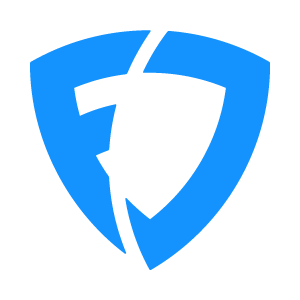 FanDuel Sportsbook
States: AZ, CO, PA, NJ, IA, IN, IL, TN, VA, MI and WV
GET THE APP
NFL WEEK 3 BONUS!
BRONCOS vs. JETS


BET $5, WIN $150
BET NOW
Bets We Like Independent of Outcome
Avalanche to win the match after falling behind by one goal or more (+320, DraftKings)
This play just makes too much sense. Colorado has been off and coming back from its COVID pause. St. Louis is desperate. This is the perfect formula for St. Louis to get out early and take the lead, only to not be able to match firepower with a Colorado squad once it gets its legs back.
It's great value, too, considering the circumstances.
Avalanche vs. Blues Prediction
The Avalanche are too good, and even with time off, we can't see them slowing down for a full 60 minutes.
The Blues have played them closer of late, so it possible this game will ride under the six goals (-118, DraftKings), or even reach overtime (+330, DraftKings). Still, in the end, you have to ride with the Avalanche almost every night until they show you they can't be trusted otherwise.
Make it Avalanche 3, Blues 2.