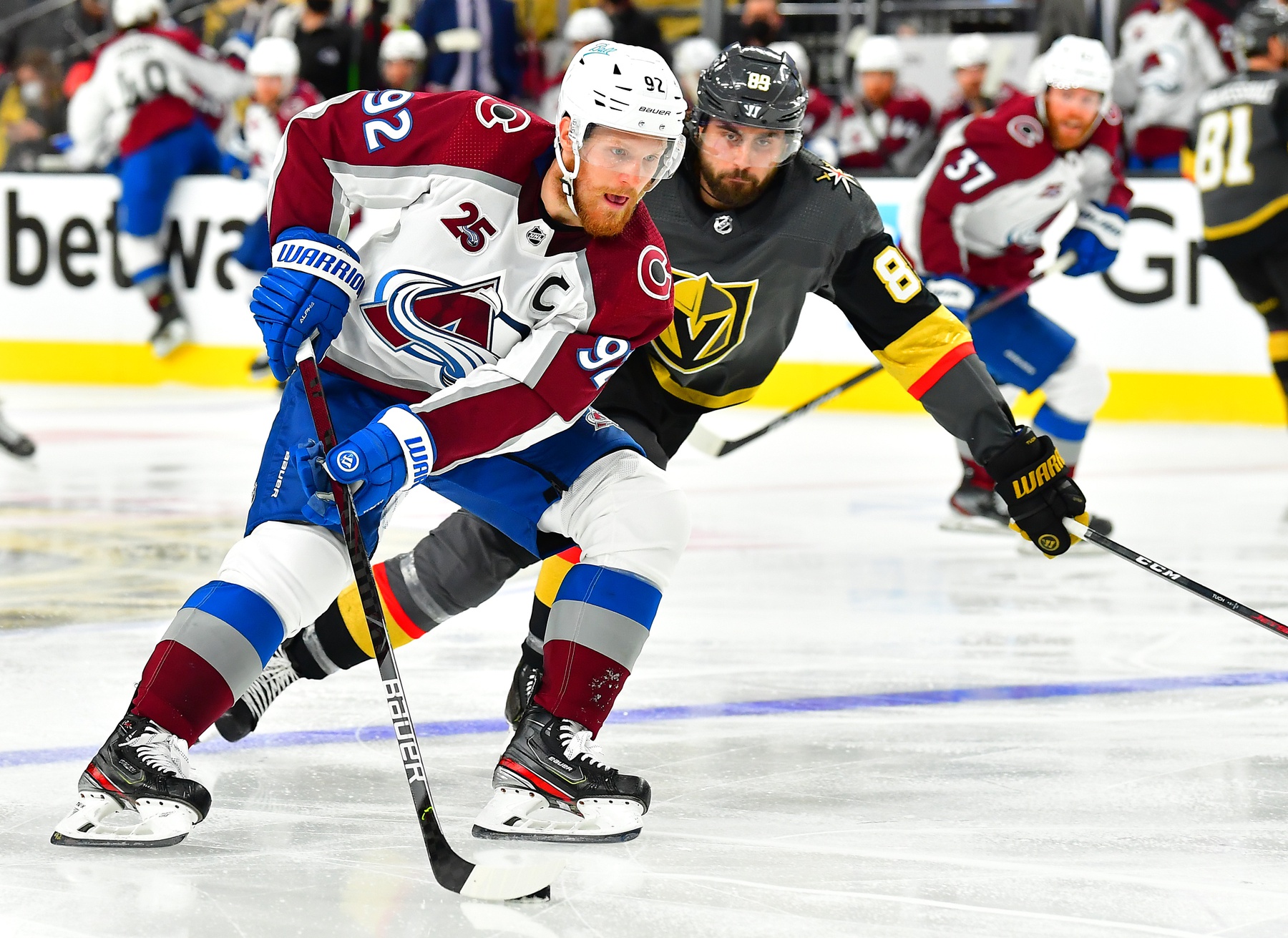 Game 3 between Colorado and Vegas was one of the better-played games in all of the playoffs and it was capped off by a furious third-period comeback by the Golden Knights to win the game by a 3-2 final, cutting the Avalanche lead to 2-1 in the series with a pivotal Game 4 on tap for tonight.
Let's take a look at the Game 4 matchup between Colorado and Vegas from a betting perspective in our Avalanche vs. Golden Knights betting preview with odds, picks and predictions.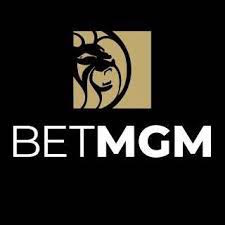 BetMGM
STATES: IL, NY, LA, AZ, CO, IN, IA, MI, NV, NJ, PA, TN, WV, VA
GET THE APP
SIGNUP BONUS
$200 GOAL BONUS


STANLEY CUP PROMO!
BET NOW
It was a good day for you, the bettor too — if you listened to our advice. We don't usually toot our own horn in this space, but (honk, honk) we are today, although there's a reason behind it.
In Game 3 we told you Vegas would win (+103), To take under 5.5 goals (-120) and that Max Pacioretty would score a goal (+200). All three happened. And the reason we're reminding you of this, is because we are expecting more of the same in Game 4.
Click here to get started with BetMGM and take advantage of a bet $20, win $100 guaranteed offer.
Avalanche vs. Golden Knights Game 4 Betting Pick (June 6, 2021)
Vegas has found something against an excellent Colorado team and is taking advantage of it. The Golden Knights are controlling puck possession at even strength and the more Vegas has the puck, the less the lethal Avalanche offense does, which means fewer chances for Colorado to score.
Also, when the Avalanche do have the puck in the offensive zone, Vegas has been sensational at clogging up the shooting lanes. In the last two games, the Golden Knights have blocked 47 Colorado shots.
They're simply not giving the Avalanche room to work their offensive magic.
As long as they don't give the Colorado power play too many chances (The Avalanche are a league best 44.4% on the power play in the playoffs), the Knights have a formula that is working against Colorado.
On the flip side, the Avalanche have been quite effective against Vegas as well, but mostly because of the play in goal of Philipp Grubauer. He has stopped 79 of 84 shots in the last two games. He's been the best goalie overall so far in the playoffs, and has the talent to single-handedly stone Vegas, even with the Knights playing a better overall brand of hockey.
Golden Knights vs. Avalanche Game 4 Odds
Here are the lines for Avalanche vs. Golden Knights at DraftKings Sportsbook:
| Team | Spread | Moneyline | Total |
| --- | --- | --- | --- |
| Avalanche | +1.5 (-235) | +118 | O 5.5 (+102) |
| Golden Knights | -1.5 (+190) | -137 | U 5.5 (-124) |
Bets We Like With an Avalanche Win
Gabriel Landeskog OVER 2.5 shots on goal (-118, FanDuel)
If Colorado is going to win in Vegas, they're going to have to do something they normally do well – get a ton of shots on goal. Although Marc-Andre Fleury has been Grubauer's equal in net these playoffs, he hasn't faced a lot of shots from Colorado. Unlike Grubauer, Fleury has faced just 45 shots the last two games, stopping 40 of them.
The Avalanche can put up shots in volume, they just have to find a way through the Vegas wall that has been put up in front of Fleury. (Vegas has blocked more shots in the last two games (49) than have gotten through to Fleury (45).
The best odds on shots for the Avalanche lie with their captain, Gabriel Landeskog. Sure you can take a chance on Nathan MacKinnon (OVER 4 shots, -130, FanDuel) or Mikko Rantanen (OVER 3 shots, -138, FanDuel) but those are higher shot totals than we think they'll get in Vegas and not as good odds.
If someone should lead the way for the Avalanche, it should be their captain, and Landeskog is that type of player. We actually like him to score in this game as well (+240, FanDuel), so if you believe Colorado gets back on track, Landeskpg gives you some nice value as a side prop.
Click here to get a $1,000 risk-free first bet with FanDuel Sportsbook.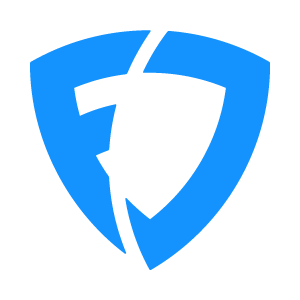 FanDuel Sportsbook
States: NY, LA, AZ, CO, PA, NJ, IA, IN, IL, TN, VA, CT, MI, WV
GET THE APP
SIGNUP BONUS
$1,000


NO-SWEAT FIRST BET
BET NOW
Bets We Like With a Golden Knights Win
Mark Stone OVER 0.5 goals (+235, FanDuel)
Wait a second, don't we always preach about riding streaks and the hot hand? We gave you Pacioretty to score last game because he had scored in four straight games against the Avalanche at T-Mobile arena (now five straight) and even gave you a real hockey reason why – because of matchups that Vegas coach Peter DeBoer can exploit as the home coach.
Fine, you can still bet Pacioretty if you want. It's also good value (+188, Fan Duel), after all he did get eight shots on goal too! One was bound to go in. But, if you watched the game, Mark Stone was the next-most noticeable player for the Golden Knights on offense. He was only credited with one shot on goal and one assist, but Stone always seemed to have the puck when he was on the ice, especially in the third period when Vegas was chasing the score. Stone is a player you sometimes forget about, but shouldn't He's an excellent offensive player, a team leader, and if Vegas evens the series, here's a strong belief he will have a hand in it.
Click here to sign up with DraftKings Sportsbook and grab 100/1 odds on any NBA game during the postseason.

DraftKings Sportsbook
States: NY, AZ, CO, PA, NJ, IN, IL, IA, MI, MI, VA, TN, and WV
GET THE APP
SIGNUP BONUS
INSTANT MLB BONUS!


BET $5, GET $100
BET NOW
Bets We Like Independent of Outcome
UNDER 5.5 goals (-122, DraftKings)
If it ain't broke, don't fix it. Both of these teams are relying on goaltending and smart, systematic defense to play against their evenly-matched opponent. The belief is, commit to the defense first, and there's enough offensive talent on the ice that your team will take advantage of the opportunities when they present themselves. Jonathan Marchessault scoring the tying goal in the third period by intentionally banking a shot off Grubauer's backside from behind the net is a perfect example. There's not going to be space. There are not going to be a lot of good chances. And we know there's going to be great goaltending. As we keep reminding you, in the playoffs, don't fear the UNDER, even on 5.5. It'll be your friend more often than not.
Avalanche vs. Golden Knights Game 4 Prediction
Vegas saved their season in Game 3, and they'll have to do it again in Game 4 because their chances of winning three straight against Colorado, with two games in Denver and no margin for error would be super slim.
That's why we expect Game 4 to look a lot like Game 3. So much so, we'll give you the same final score. Golden Knights 3, Avalanche 2.
Pick: Golden Knights 3, Avalanche 2.