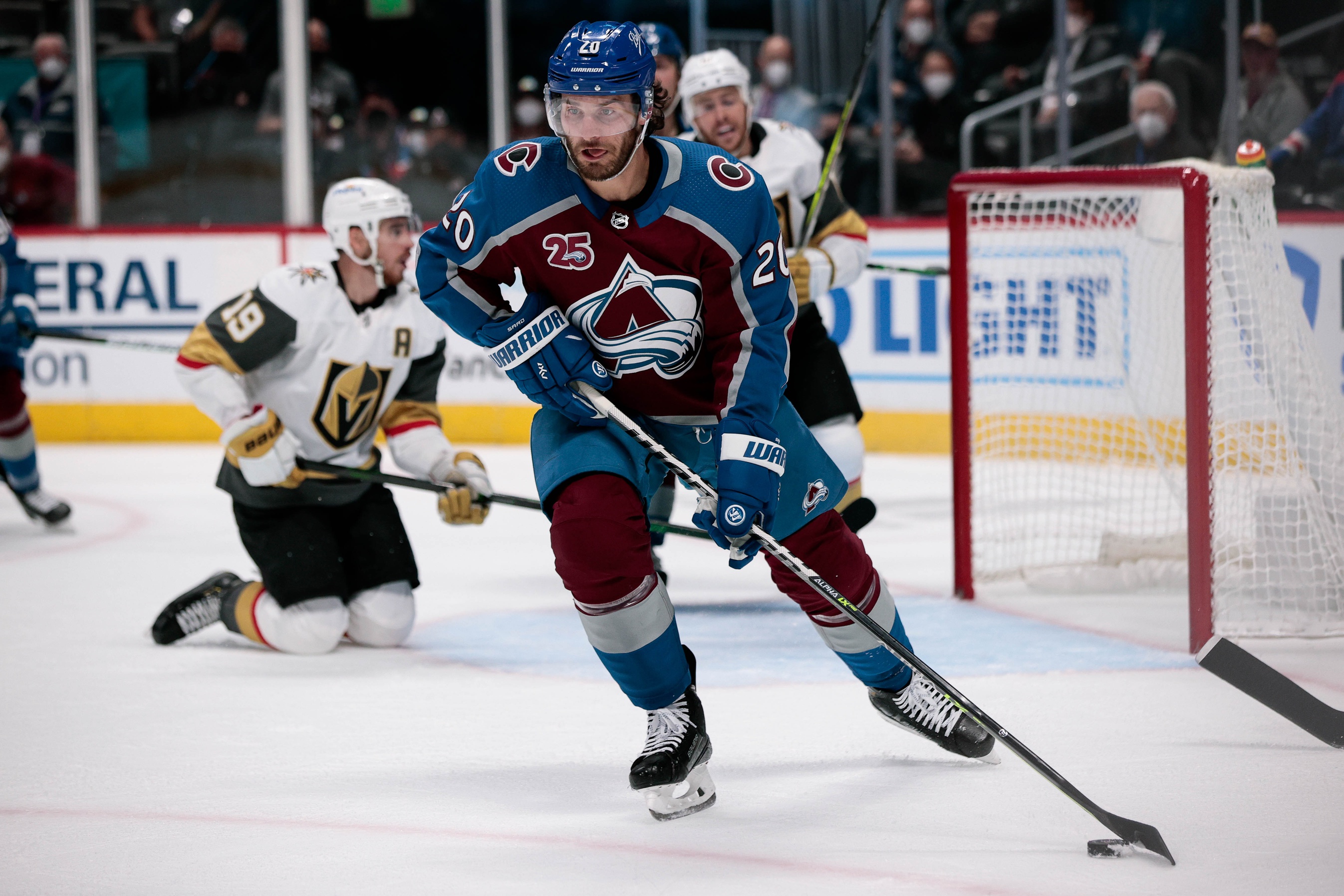 The Golden Knights come-from-behind victory in Game 5 are the kind of outcomes championships are built on. Down 2-0 to the best home team in hockey, Vegas tied the score in regulation and then got a game-winner from their captain, Mark Stone, in overtime, to stun the Avalanche faithful and return to Sin City with a 3-2 series lead and one win away from the Final Four.
Let's take a look at the Game 6 matchup between Colorado and Vegas from a betting perspective in our Avalanche vs. Golden Knights betting preview with odds, picks and predictions.
It's also the kind of outcome that will tell us a lot about the character of the Colorado Avalanche. Because now, after such a crushing defeat, and facing elimination on the road in one of the most difficult arenas to play as a visitor, Colorado has to somehow, someway, put together it's best 60 minutes of playoff hockey to force a Game 7 Saturday night.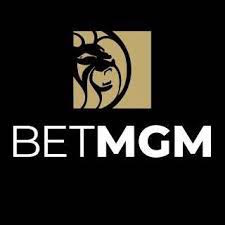 BetMGM
STATES: AZ, CO, IN, IA, MI, NV, NJ, PA, TN, WV, VA
GET THE APP
SIGNUP BONUS
TD BONUS!


BET $10, WIN $200
BET NOW
Click here to get started with BetMGM and take advantage of a bet $20, win $100 guaranteed offer.
Golden Knights vs. Avalanche Game 6 Betting Pick (June 10, 2021)
The one thing that the Avalanche have truly not figured out against the Golden Knights, is how to consistently get shots through to the net.
Colorado did have 30 shots on goal in Game 5, but Vegas also blocked 26 shots, nearly a one-for-one trade off.
Vegas cluttering up the middle of the ice, especially in their own zone, has become a level of frustration for Colorado over the past four games like none they have experienced this season.
It has been especially successful against the big guns on Colorado, who, after tearing it up the first five games of the playoffs, have been utterly quiet since.
Nathan MacKinnon, Gabriel Landeskog and Andre Burakovsky each has just one assist in the last four games. Cale Makar has just two. And while Mikko Rantanen has a couple goals and an assist, both goals came on the power play, and he has been quiet at even strength.
If the Avalanche are going to save their season, these are the players who need to make a difference.
Meanwhile, Vegas is in the "don't touch anything" mode. They're obviously in Colorado's head. They are playing an excellent defensive system. Marc-Andre Fleury continues to be superb in net. And the second line continues to be the difference-makers as it was Jonathan Marchessault scoring… again…. to tie the score in the third period.
Golden Knights vs. Avalanche Game 5 Odds
Here are the lines for Avalanche vs. Golden Knights at DraftKings Sportsbook:
| Team | Spread | Moneyline | Total |
| --- | --- | --- | --- |
| Avalanche | +1.5 (-235) | +118 | O 5.5 (+102) |
| Golden Knights | -1.5 (+190) | -137 | U 5.5 (-124) |
Bets We Like With an Avalanche Win
Nathan MacKinnon OVER 0.5 goals (-168, FanDuel)
There's no ifs, ands, or buts about it – if the Avalanche are going to force a Game 7, they're going to need MacKinnon to start playing like he did for most of the season and through Game 1 of this series.
He's been virtually invisible since Game 1, which is quite un-MacKinnon like. But, it's at times like these when the best players find away to take it to another level. The bookmakers sure think Vegas has the elixir to stopping MacKinnon, thus the odds suddenly bringing value to him scoring a goal, but, we saw how Colorado handled their must-win games in the regular season, which included a road victory in Las Vegas, and MacKinnon was the best player in the world during that stretch.
Look for him to give his team a chance and score a goal tonight.
Click here to get 30-1 odds on UFC 263 with FanDuel Sportsbook.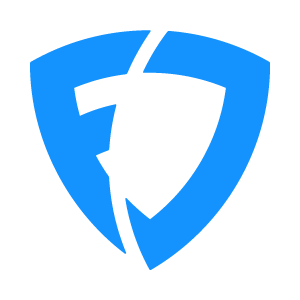 FanDuel Sportsbook
States: AZ, CO, PA, NJ, IA, IN, IL, TN, VA, MI and WV
GET THE APP
NEW PLAYER BONUS
BET $5, WIN $150!


CARDINALS OR TEXANS WIN!
BET NOW
Bets We Like With a Golden Knights Win
Max Pacioretty OVER 0.5 goals (+182, FanDuel)
We gave it to you in Games 3 and 4 at T-Mobile arena, so why not go back for a third charm here in Game 6? After all, Pacioretty has scored a goal against Colorado in six straight games on home ice. We explained in Game 3 how it was all because of matchup that coach Peter DeBoer takes advantage of on home ice, as Pacioretty has five of those six goals against Colorado defenseman Devon Toews and four of the six against Colorado's third line with J.T. Compher centering it. If the Golden Knights are to win and advance to the semifinals against Montreal, Pacioretty is likely to be in the scoring mix, and there's still very good value to betting on him to do just that.
Click here to sign up with DraftKings Sportsbook and grab 100/1 odds on any NBA game during the postseason.

DraftKings Sportsbook
States: AZ, CO, PA, NJ, IN, IL, IA, MI, MI, VA, TN, and WV
GET THE APP
SIGNUP BONUS
UFC 265 NO-BRAINER!


BET $1, WIN $100
BET NOW
Bets We Like Independent of Outcome
UNDER 5.5 goals (-124, DraftKings)
Three of the last four games have ended in a 3-2 final score and we kind of thin that's going to happen again here tonight. Colorado needs to buckle up defensively to save their season. Vegas is going to keep being Vegas and deploy the same strategy that has won them three straight games. The UNDER is usually the way to go in the NHL playoffs, but especially with these two teams and with what's on the line tonight in Game 6.
Avalanche vs. Golden Knights Game 5 Prediction
We really don't want this series to end because it's been exhilarating hockey the past four games. But the one thing that has been a constant, has been Vegas shutting down the high percentage scoring areas, forcing Colorado to have to work that much harder to get shots on goal. And to this point, Colorado hasn't had an answer.
After four games, it usually means, they don't have one. As long as Vegas stays out of the penalty box, there's no reason they shouldn't be able to keep on keeping on
Pick: Golden Knights 3, Avalanche 2