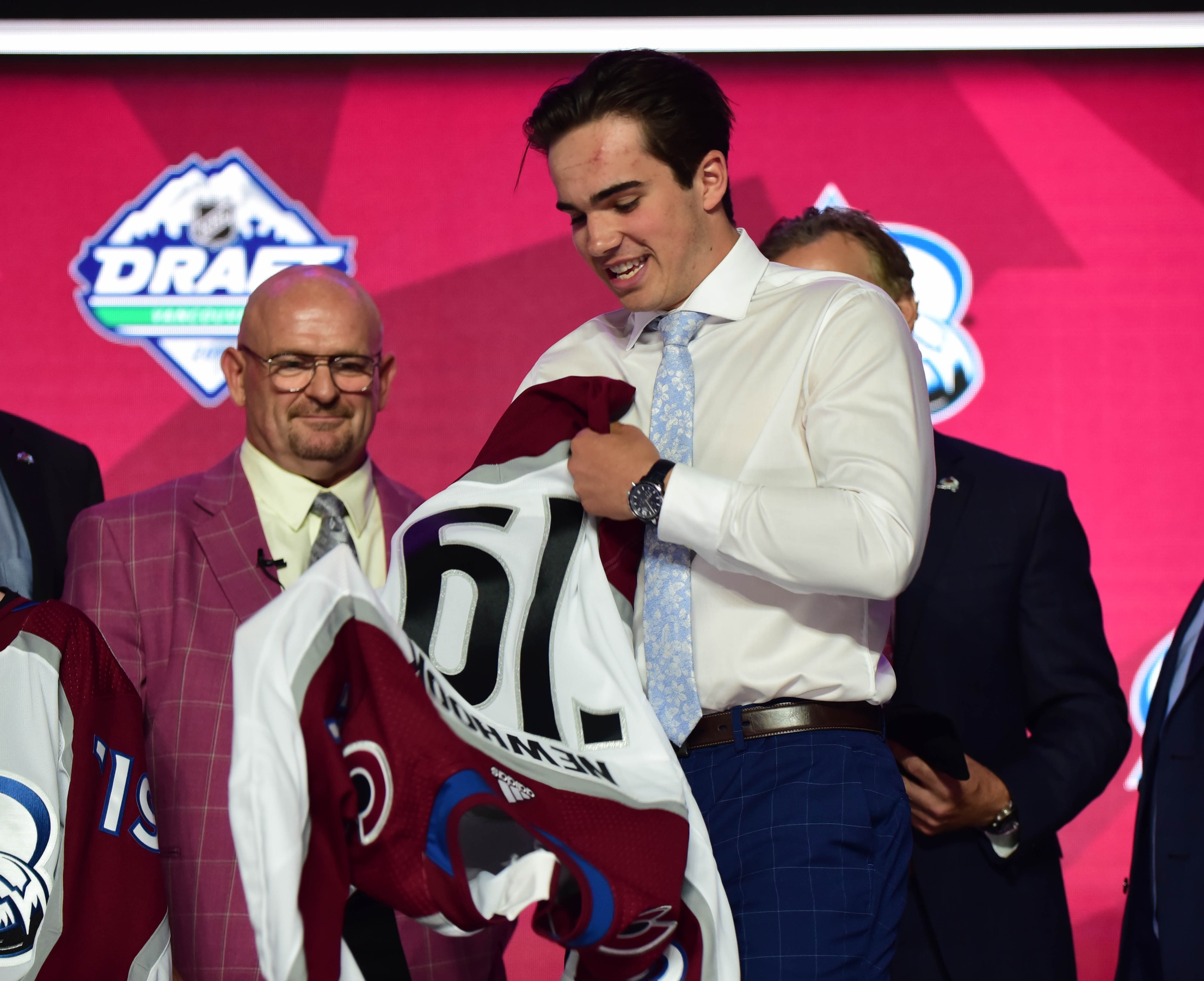 If you're wondering just how well the Avalanche's top draft picks are panning out, then look no further than Team Canada's 2021 World Junior Championship roster.
Colorado's three most recent first-round draft picks all made the final cut and will represent Canada at the best-on-best under-20 tournament in Edmonton. Avs' 2019 first-round draft picks Bowen Byram, Alex Newhook and 2020 first-round pick Justin Barron received the news Friday.
Barron, 19, is perhaps the most surprising of the three. The defenseman was taken 25th overall by the Avalanche despite dealing with health issues during the shortened 2019-20 season. Barron was ranked 27th overall by Sportsnet draft expert Sam Cosentino in the final draft rankings before the NHL draft.
"As one of the top skaters and mobile defenders in this draft class, he's destined to play top-four minutes for a number of years," Cosentino said of Barron.
Byram, 19, was part of Canada's 2020 team that won the gold medal in Czech Republic in January. He recorded two assists in seven games in a limited role. The fourth overall draft pick is expected to play a bigger role on this year's squad. Byram spent a majority of Canada's camp playing alongside high-scoring defenseman Jamie Drysdale.
Newhook, who turns 20 in January, was one of the final omissions from the 2020 Canadian team. The 16th overall pick from 2019 enjoyed a successful freshman year with Boston College. Newhook was seventh in the nation in scoring, accumulating 19 goals, 23 assists and 42 points. He was named the National Freshman of the Year after leading all under-20 skaters in scoring.
Newhook spent Canada's training camp playing at the center position flanked by Emonton's first-round pick Dylan Holloway and Calgary's top pick Jakob Pelletier.
Canada is looking to defend its 2020 gold medal, led by former Avalanche assistant coach Andre Tourigny. The tournament will be played in the same Edmonton bubble that hosted a majority of the 2020 Stanley Cup playoffs.
"That was one of our more reliable, solid lines on both sides of the puck," Tourigny said of Newhook's line.