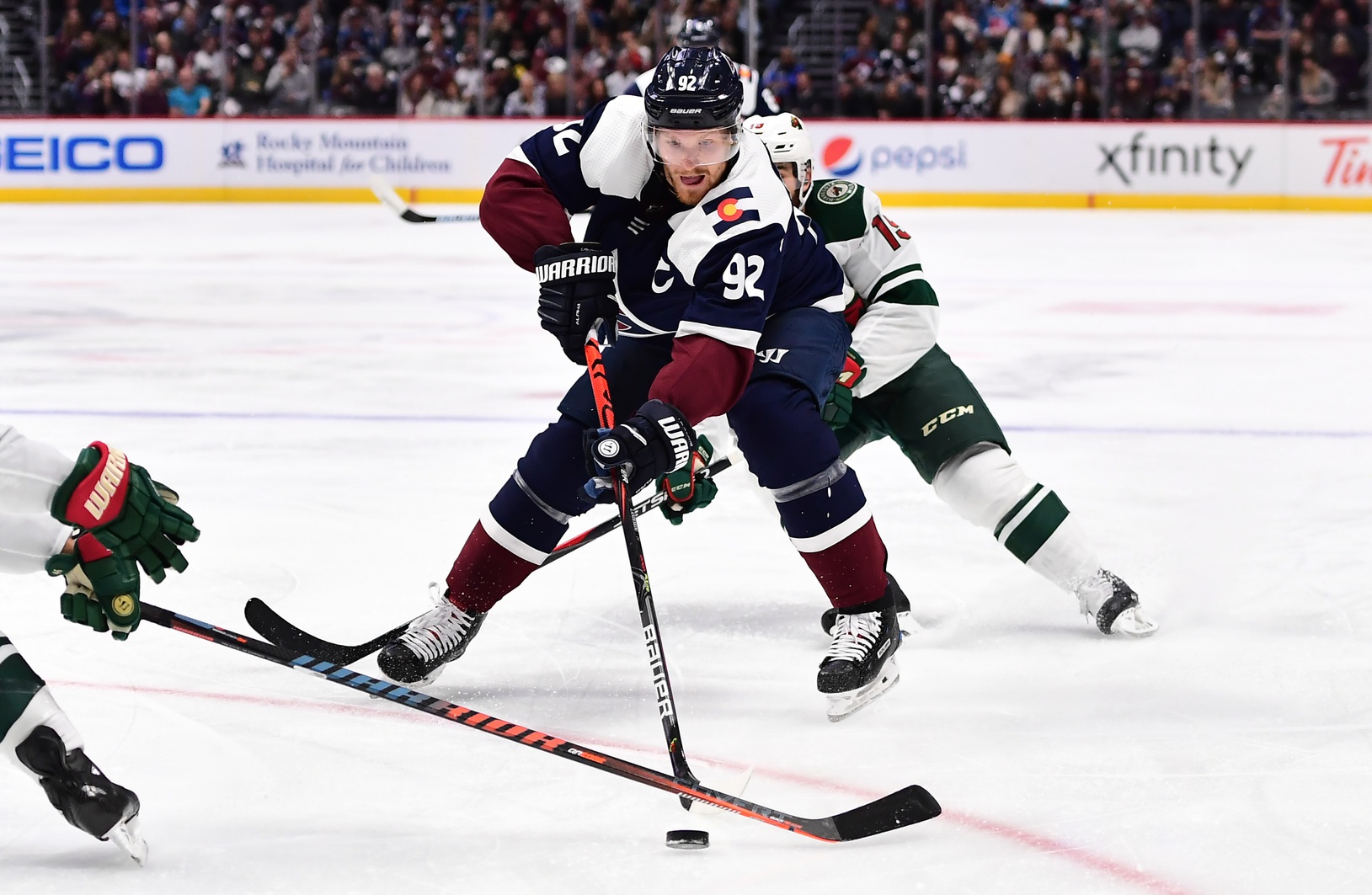 Consistency has been a major factor in the Avalanche's early season success. Just as it did on Thursday, Colorado scored in each of the three periods on its way to a 4-2 victory over divisional rival Minnesota Wild Saturday at the Pepsi Center.
Even though captain Gabe Landeskog feels they have a lot to clean up in their game, the Avalanche have not trailed at any point this season.
"We know what's going to make us successful and that's playing with our team speed," he said. "We need to clean up our D-zone breakouts and things like that. Coming in five guys in the picture and helping out and being able to exit quick and creating some offense."
Landeskog's goal with 1:06 remaining in the second period was the eventual game-winner. His first of the season came off a beautiful pass from linemate Mikko Rantanen to give the Avalanche a 3-2 lead.
"I'm not surprised when I get those on my tape from Mikko," Landeskog said. "I've been getting those for years but sometimes I just don't put them in."
Rantanen scored the games opening goal early in the first period on the power play. Despite missing training camp and the preseason, the 2019 NHL All-Star leads the Avalanche in goals and points through two games.
The Avalanche needed another strong performance from goaltender Philipp Grubauer in the third period. Just as he did on Thursday, Grubauer kept the opposition off the board in the final frame, this time making 12 saves to preserve the one-goal lead.
"We have to look at Gruby and how he played again," Rantanen said. "He was making some key saves at the key times of the game."
One of those key saves came in the second period. Wild forward Ryan Donato had a breakaway but his backhand attempt was gloved down.
Wild forward Kevin Fiala was also stopped from the goal-mouth moments before Ryan Graves scored on the empty net to put the game away.
"I think we were sitting a little bit too much back in the last period," Grubauer said after his 29-save performance. "I think if we get on our horse a little bit more, like the last period against Calgary wasn't the best one. Today we did a little bit of a better job eliminating the chances."
The Avalanche remain the only unbeaten team in the Central Division. And it will remain that way for nearly a week, as Colorado will have four days off before hosting the Boston Bruins at 7 p.m. on Thursday.