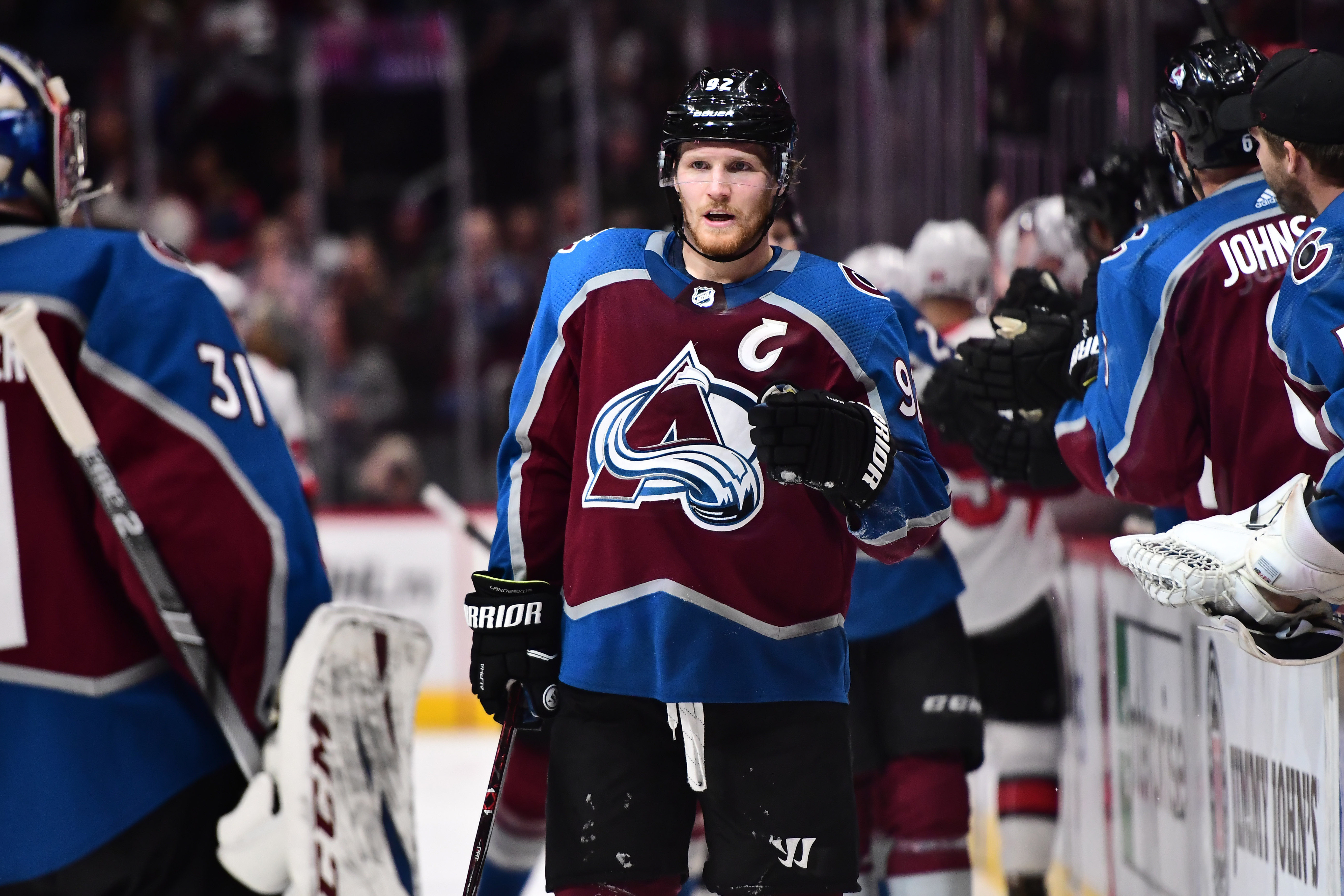 It's safe to say, the Colorado Avalanche have the best top line in the National Hockey League.
Colorado put together a crucial and thrilling four-goal third period to come away with a 6-3 victory over the Boston Bruins.
The top line for the Avalanche showed why they were the superior line Wednesday night, combining for six points. That line, of course is Gabriel Landeskog, Nathan MacKinnon and Mikko Rantanen.
In a first period that saw both of the teams measuring each other up, top lines for both teams found their way onto the scoresheet. First, Landeskog fired a shot past Bruins goaltender Jaroslav Halak at the 10:08 mark to give the Avalanche the 1-0 advantage.
Despite the Avs being able to score the first goal of the game, Bruins forward David Pastrnak got his team back into the game with a power-play goal as time was winding down in the first period.
With momentum on the Bruins side, things only got worse for the Avalanche. Star forward Nathan MacKinnon turned the puck over late in the period, and Jake Debrusk was able to take full advantage and score on Semyon Varlamov. That goal gave the Bruins the 2-1 lead heading into the second period.
Rantanen was able to score his own power-play goal in the second period as the Avs and Bruins exchanged goals. But that meant the Avalanche still trailed 3-2 heading into the third.
"Dig in and find a way to win," Avalanche head coach Jared Bednar said in regards to his message to the team heading into the third period, "We loved what we did through the second half of the second period. I felt that we did pass up on some shots, we had some opportunities to shoot the puck with screens and getting some good traffic to the net, so I wanted to make sure that we did the same thing in the third period."
Digging in and finding a way to come away with the victory was exactly what the Avalanche did in the final frame. Colorado was led by their secondary scoring and a goal from MacKinnon to come away with the 6-3 comeback victory over the Bruins.
With the victory, the Avalanche have won back-to-back games and they will look to extend it to three straight as they host the Washington Capitals at 7 p.m. on Friday.