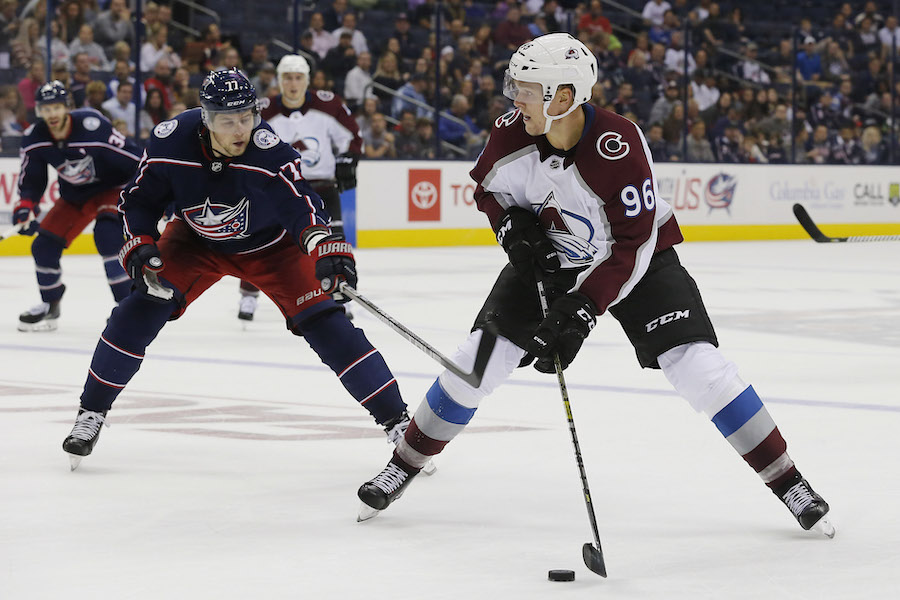 On Wednesday, Avalanche forward Mikko Rantanen – whose 62 points leads the Western Conference – was selected to participate in this month's NHL All-Star Game. Rantanen, who will be making his All-Star debut, will join teammate Nathan MacKinnon, who will serve as the Central Division's captain on Jan. 26 in San Jose.
Both Rantanen and MacKinnon ar expected to participate in the NHL All-Star Skills event the night before the All-Star Game. This year marks the first time that two Avalanche players will participate in an NHL All-Star Game since 2010-11 (Matt Duchene, Paul Stastny). MacKinnon will be the first All-Star Game captain from the Avalanche since Joe Sakic in 2007.
According to the Avalanche, Rantanen's 62 points (17g/45a) are the most through 40 games in Avalanche history and he has already broken the Avalanche record for the most points at the halfway point of a season, besting Peter Forsberg's mark of 60 points through 41 contests in the team's debut season of 1995-96. He leads the NHL in road points with 35 and in third-period scoring with 28.
Rantanen was the first NHL player to the 30, 40 and 50-point marks this season and was beaten by Tampa Bay's Nikita Kucherov by just a few hours on Dec. 27 for the first to 60 – Kucherov leads the NHL in scoring with 65 points.
Rantanen was named the NHL's First Star of the Month for October, and has scored 184 points (66g/118a) in 205 NHL contests over the course of his young career.
Introducing the 2019 @NHL All-Star rosters. https://t.co/YJh8POAiTz #NHLAllStar pic.twitter.com/4hW37oeIQE

— NHL Public Relations (@PR_NHL) January 2, 2019
The 2019 Honda NHL All-Star Weekend will once again consist of a three-game tournament, played in a 3-on-3 format, featuring four teams – one for each NHL division. Each team will be made up of 11 players from the respective division: six forwards, three defensemen and two goaltenders – including Rantanen and MacKinnon, who will lead the Central in the day's tournament.