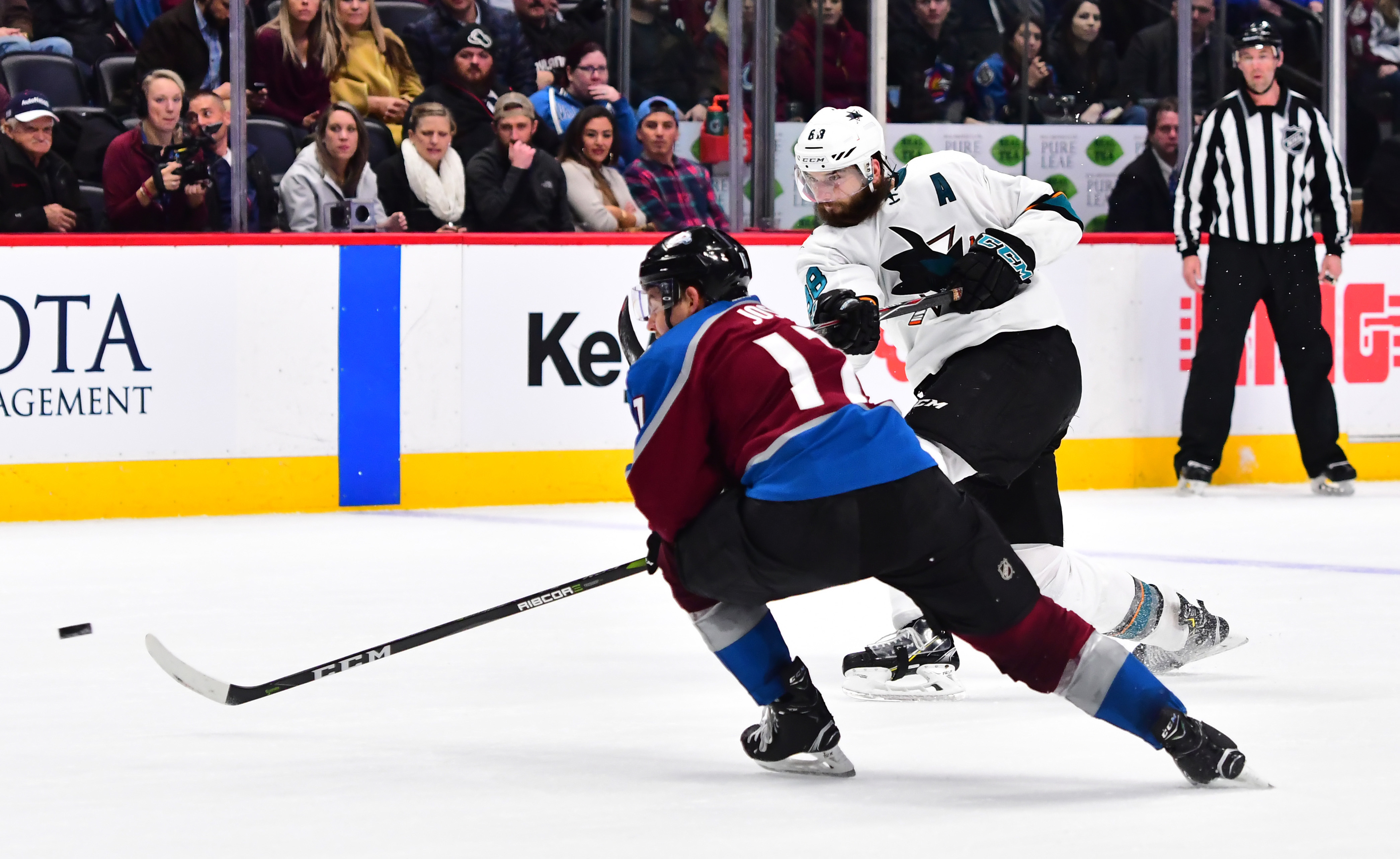 The Colorado Avalanche (19-14-8) will have to wait another day to pick up their first win of the new year, as the Avs' third-period comeback fell short in a 5-4 loss to the to the visiting San Jose Sharks (22-13-7).
Despite the Avs being able to outshoot the Sharks, special teams played a large role in the first period, as the Sharks came away with a couple of power-play goals from forward Joe Pavelski and defenseman Brent Burns. Avs forward Matt Calvert tallied the lone goal for Colorado in the period.
Things only got worse for the Avs in the second period, as the Sharks tallied three more goals from Joonas Donskoi, Evander Kane, and Lukas Radil to create a dominant, 5-1 lead. Avs forward Tyson Jost finally put a stop to the bleeding, notching the Avs' lone goal of the second period, and his first since Nov. 27.
"I liked [Jost's play on Wednesday night], if you take the goals out of it; his skating, powering through checks, and just more determination," Avs head coach Jared Bednar said, "Early on in the game, I was impressed with how he was playing, and then he follows it up and gets on the scoresheet to give himself a little bit of confidence."
Gaining a reputation as a third-period team this season, the Avalanche began the comeback attempt as defenseman Tyson Barrie scored an unassisted goal to cut into the Sharks' lead. Jost found the back of the net for his second goal of the game on a power play; the Avs first power-play goal in two games. "We had some really good looks [on the power play], but you have to be able to generate those chances. It is the difference between winning and losing," Bednar said.
Goaltender Pavel Francouz made 12 saves on 13 shots in relief of starter Philipp Grubauer, who coughed up four goals in only 14 shots, but the Avs' comeback fell a goal short as their home record dropped to a mediocre 8-6-5 on the season.
The Avs will look to end this disastrous losing streak as they close out their homestand against the visiting New York Rangers on Friday, January 4 at 7 p.m.