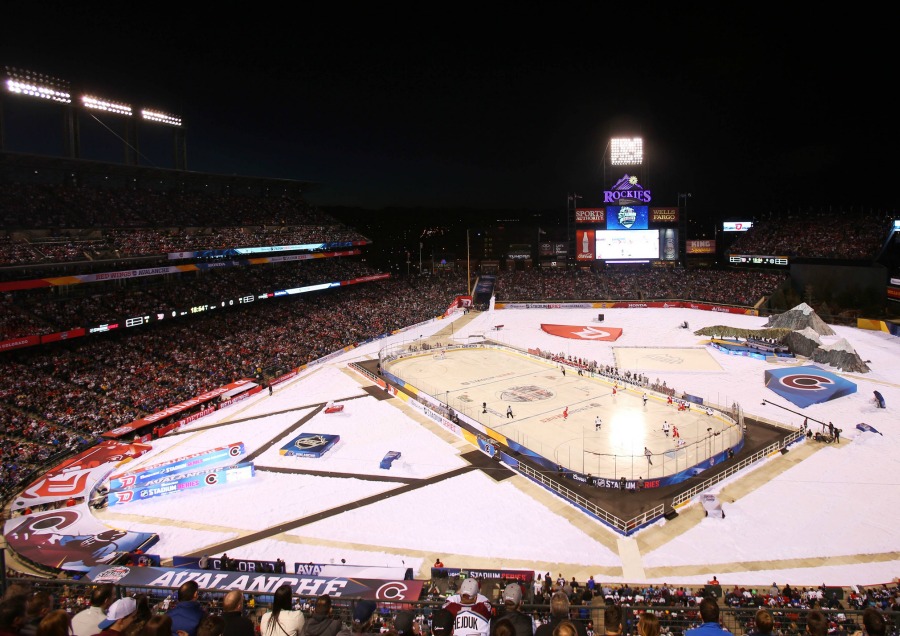 The Avs are set to play outside once again, hoping to come away with a victory this time around.
The National Hockey League (NHL) announced, during the 2019 Winter Classic between the Boston Bruins and the Chicago Blackhawks, that the Colorado Avalanche will be one of the teams to host an upcoming stadium series game at the United States Air Force Academy's Falcon Stadium in Colorado Springs on February 15, 2020. The opponent will be announced sometime in the future.
This will be the second time that the Avs will be hosting a stadium series game, as they hosted their first outdoor game against the Detroit Red Wings at Coors Field on Feb. 27, 2016, a game that ended up as a 5-3 loss for the Avalanche.
Along with this being the Avs second-ever outdoor game, the game marks only the second time that the NHL has brought a regular-season outdoor game to a U.S. service academy.
Who could the Avalanche face?
With the event being announced, now the large question that remains is this — who will be the Avs opponent? Given that Stadium Series feature rivalries, there are a few options that make sense.
After facing off against an a classic rival — the Red Wings — in their first Stadium Series showdown, it is entirely possible that the Avs host the their best, current rival — the Wild — in their second outdoor game. It makes sense from a marketing standpoint, and fans would love it.
The Wild played their first outdoor game against the Chicago Blackhawks during the 2016 NHL Stadium Series, where they came away with a convincing 6-1 victory over the Hawks at the TCF Bank Stadium on Feb. 21, 2016 in Minneapolis.
Following an exciting six-game first round series in the 2018 Stanley Cup Playoffs, the Predators are another division rival — and one with a national fan base — that makes sense for the Avs to face off against in the outdoor game, given their recent history. The Predators and Avs played a thrilling, seven-game playoff series last season that saw Nashville advance in the postseason.
The Preds have yet to participate in an outdoor game.
Looking to redeem themselves from the loss during the Stadium Series showdown at Coors Field, there is a small possibility that the Avs could take on the Red Wings once more. It makes sense from a marketing aspect — being able to promote the old-time rivalry — but it makes more sense for Colorado to face a Western Conference opponent this time around.
Why not the Oilers? With two of the league's biggest young stars — the Oilers' Connor McDavid and the Avs' Nathan MacKinnon — and similar, fast-paced styles of play, the up-and-coming teams would make for an entertaining, compelling, and marketable matchup for one of the NHL's highest-profile regular season games.