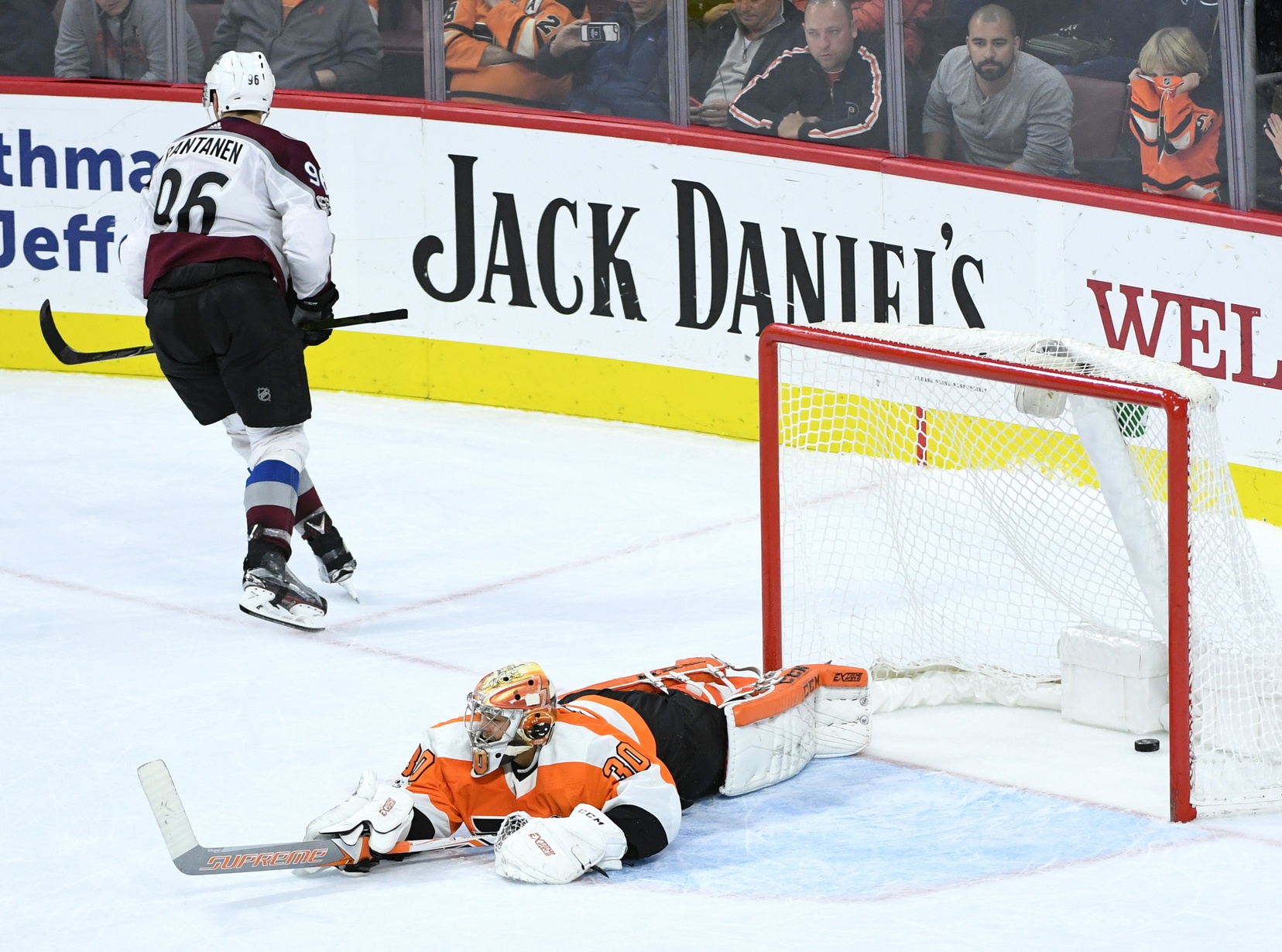 The Avs ended the first period with a 1-0 lead after Matt Duchene potted a power-play goal with only 1.6 seconds left on the clock. From the beginning of the second period on, however, the goals would come fast and furious for both sides.
While the Avalanche would spend much of the second period pinging shot off the Philly pots, the Flyers caught and passed them, taking a 2-1 lead. Blake Comeau's' short-handed goal was deflected off of the skate of Flyers defenseman Ivan Provorov for Colorado's first lucky deflection of the night, but not their last — Mikko Rantanen scored a power-play goal only 43 seconds later as his pass deflected off of Philly's Robert Hagg's stick and into the net — to give the Avalanche a 3-2 lead after two.
Four of the game's five goals at that stage had been scored during odd-man situations, so in a contest with twists and turns galore, that was naturally the end of that. The tired Flyers — playing their third game in a four-day span — rallied in the third as part of a wild few minutes of play. At 4:33 in the third, Jakub Voracek scored for the Flyers to tie the game at 3-3. That was short-lived, as only 64 seconds later, Nail Yakupov punched back for the Avs to give them a one-goal lead that held for exactly one minute, when Dale Weise beat Semyon Varlamov to tie it at four.
Varlamov would stand tall in overtime and the eventual shootout period, dueling with Flyers goaltender Michael Neuvirth until Rantanen slid one past Neuvirth to end it.
The Avalanche play the New York Islanders on Sunday at 4:00 PM, a quick turnaround that will then see the Avs fly all the way to Sweden for a pair with the Ottawa Senators on Friday and Saturday.