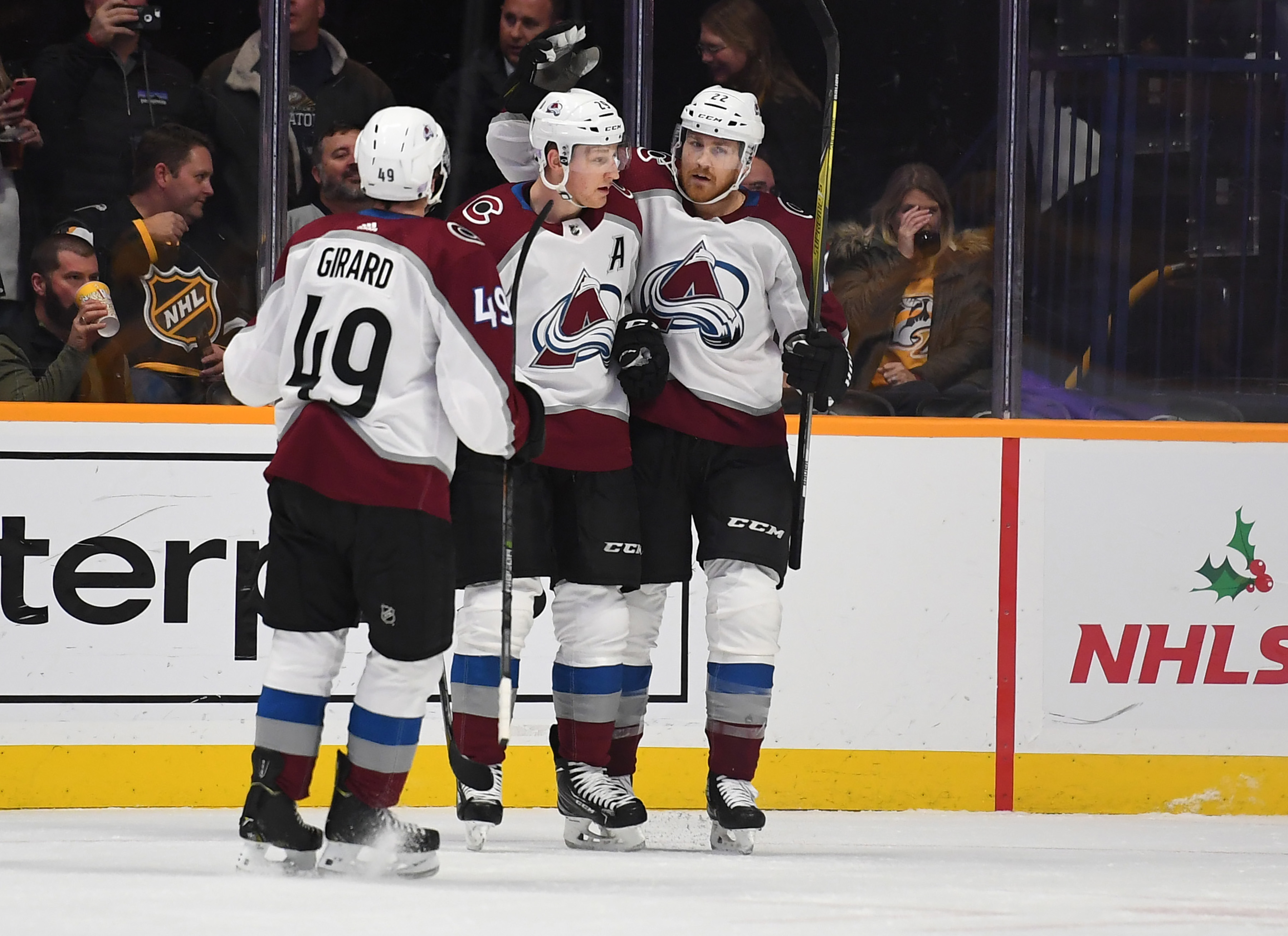 Things continue to get worse for the Colorado Avalanche. The Avs kicked off a three-game road swing with a 4-3 overtime loss to the Washington Capitals Thursday night. With yet another loss, Colorado has now dropped five consecutive games.
Following a tightly contested first period where the lone goal belonged to the Capitals, Colorado's top line came through again as Avs forward Nathan MacKinnon recorded the equalizer 35 seconds into the second period. Picking up an assist on the play, defenseman Tyson Barrie has now notched 40 points for the fourth consecutive season.
Despite coming up with an early equalizer in the second, things began going downhill for Colorado quickly. Colorado gave Alexander Ovechkin and Co. time on the powerplay, and Capitals forward Evgeny Kuznetsov tallied the go-ahead goal going into the final frame (2-1).
"The penalties kind of ruined some of our offensive rhythm," Colorado Avalanche head coach Jared Bednar said on the postgame broadcast.
"I thought that we were doing some good things like hanging onto pucks, and the first period shot attempts. We took some preventable penalties, and we have to find a way to clean that up especially when you are playing one of the best power plays out there."
Momentum remained on the Capitals side to kick off the third period, as Washington defenseman Matt Niskanen tallied a goal of his own 34 seconds into the third period (3-1).
Despite being able to build up a two-goal lead, Washington was not able to hold its lead in regulation because a hungry Avs group refused to give up. Forwards Mikko Rantanen and Colin Wilson would each find the back of the net to force overtime. Unfortunately for Colorado, the Capitals controlled the majority of the ice time in OT and ultimately claimed a 4-3 victory when Kuznetsov notched a breakaway goal.
"I think we played a really good game tonight against a really good team, and I think we had a really good chance to win the game," Rantanen said. "Again with the overtime, we give up on a breakaway and it usually is always in the back of the net. if you want to play winning hockey, we cannot have a record like that in overtime."
The Avalanche will continue to look to snap this losing streak when they continue the east coast road swing against the New York Islanders on Saturday, January 9 at 11 a.m.at the Barclays Center.
"We can talk about the effort as much as we want, but what matters now is to win and we aren't getting them," Rantanen said, "So we just have to rest and go at it again on Saturday. There is nothing that you can do, just move on and try to learn."