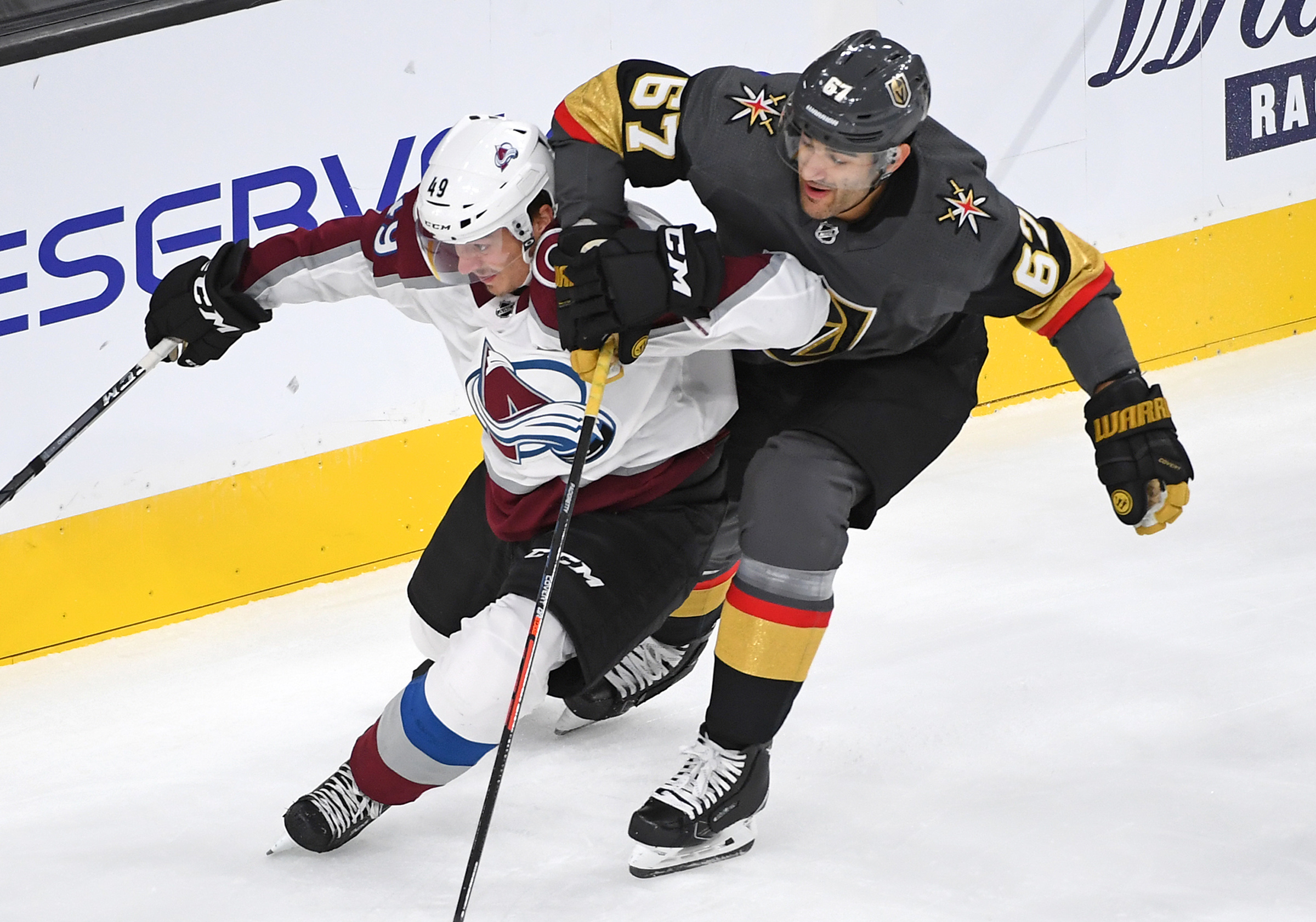 Welcome to the weekly stock report for the Colorado Avalanche. Each Wednesday, we'll take a look at three players who have improved their stock in the organization the previous week, and three players whose stock has fallen.
Let's take a look at the biggest movers and shakers heading into the regular season.
Three Up
D Samuel Girard – The Avs saw enough at the end of the 2017-18 season to feel comfortable penciling Girard onto their top defensive pair to start training camp. After pre-season, the 20-year-old phenom looks ready to take off. The addition of 16 pounds in the summer has not slowed him down whatsoever, and he looks ready to soar playing with Erik Johnson to start the year. Expect big things from Girard in his sophomore year.
W Colin Wilson – Jared Bednar spent a lot of training camp trying to find the right fit on the second line with Tyson Jost and Alex Kerfoot, and Wilson made the most of his opportunity in the fifth preseason game to lock down that position for opening night. The veteran winger is entering the final year of his contract, and coming off a disappointing season, will be looking to bounce back.
C Sheldon Dries – Did you know anything about Dries before training camp? Don't feel bad answering that question with a "no", because neither did Jared Bednar. Dries did nothing but impress through camp, generating shots in every game he played, and flying up the depth chart by using his speed and work ethic to make the coaches notice him. While it's no guarantee he spends a lot of time on the Avs, his meteoric rise up the depth chart has to impress everyone.
Three Down
W AJ Greer – If you would have asked most Avs fans two years ago, they would have had expected Greer to have graduated from the AHL and locked down a spot in the Avs bottom 6. Fast forward to 2018, and Greer is stuck in neutral with the risk of falling further down the depth chart as the organization's depth continues to improve. He failed to stand out in preseason, and was a cut relatively early in camp. He'll need to have a huge year in the AHL to find his way back into the big leagues.
W Sven Andrighetto – When he's healthy and on the ice, Andrighetto is an effective player who drives the play forward with his "shoot first" mentality. The problem is now becoming Andrighetto's ability to stay in the lineup. He missed a large portion of last season with a lower-body injury and is now set to miss 2-4 weeks with another lower body injury. He has the skill to climb back up the depth chart, especially on a team looking for depth scoring, but he has to find a way to stay healthy to do that.
C J.C. Beaudin – The third-round pick in 2015, coming off a disappointing first year of professional hockey, was among the first cuts in Avalanche training camp. A skilled and intelligent forward, he has failed to stand out in any way since turning pro. It sounds unfair talking about a 21-year-old like this, but the Avs have a lot of centers in the organization, and with Shane Bowers turning pro in the next year, Beaudin may fall out of the teams plans sooner rather than later.