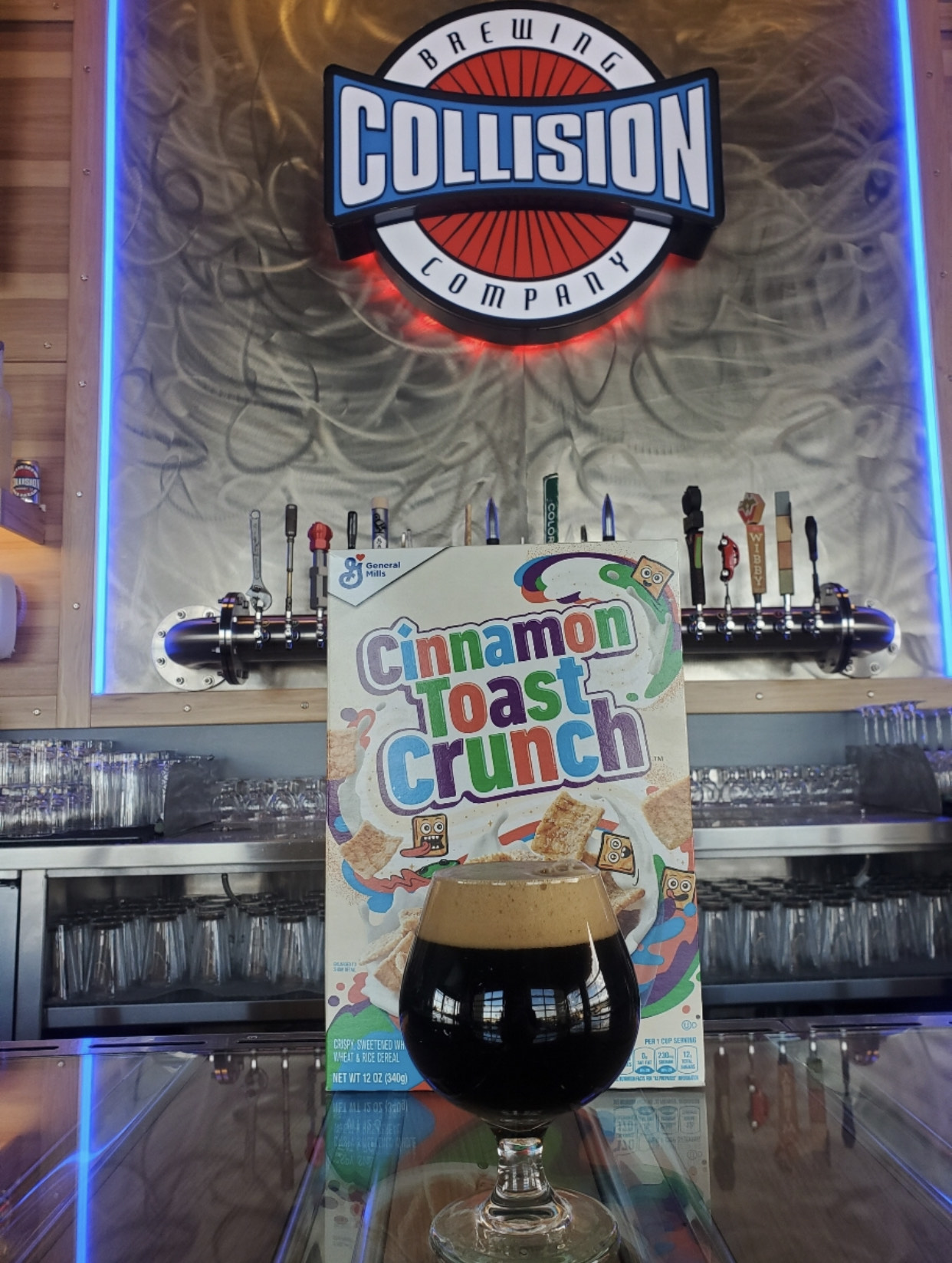 Your favorite cereal at the breakfast table is now your favorite beer at Collision Brewery. A unique, one-off beer that surely will take you back to your childhood days before school, or maybe, flash you back to this morning!

The Cinnamon Toast Crunch Porter is an English style beer, darker and malty in flavor. The roasty feel and chocolate hints punch through and give it quite the flavor and creaminess, but of course, with a cereal twist. Cinnamon Toast Crunch.
During the "mashing" of beer, typically a brewmaster, like Jason Blythe of Collision Brewery, builds a sugar base and uses barley, but as the creative juices begin to churn, so does the Cinnamon Toast Crunch. Box after box utilized as a substitute, all 40+ boxes of the childhood favorite cereal go into the fermentation tank and immediately takes Blythe back to his first days of brewing beer.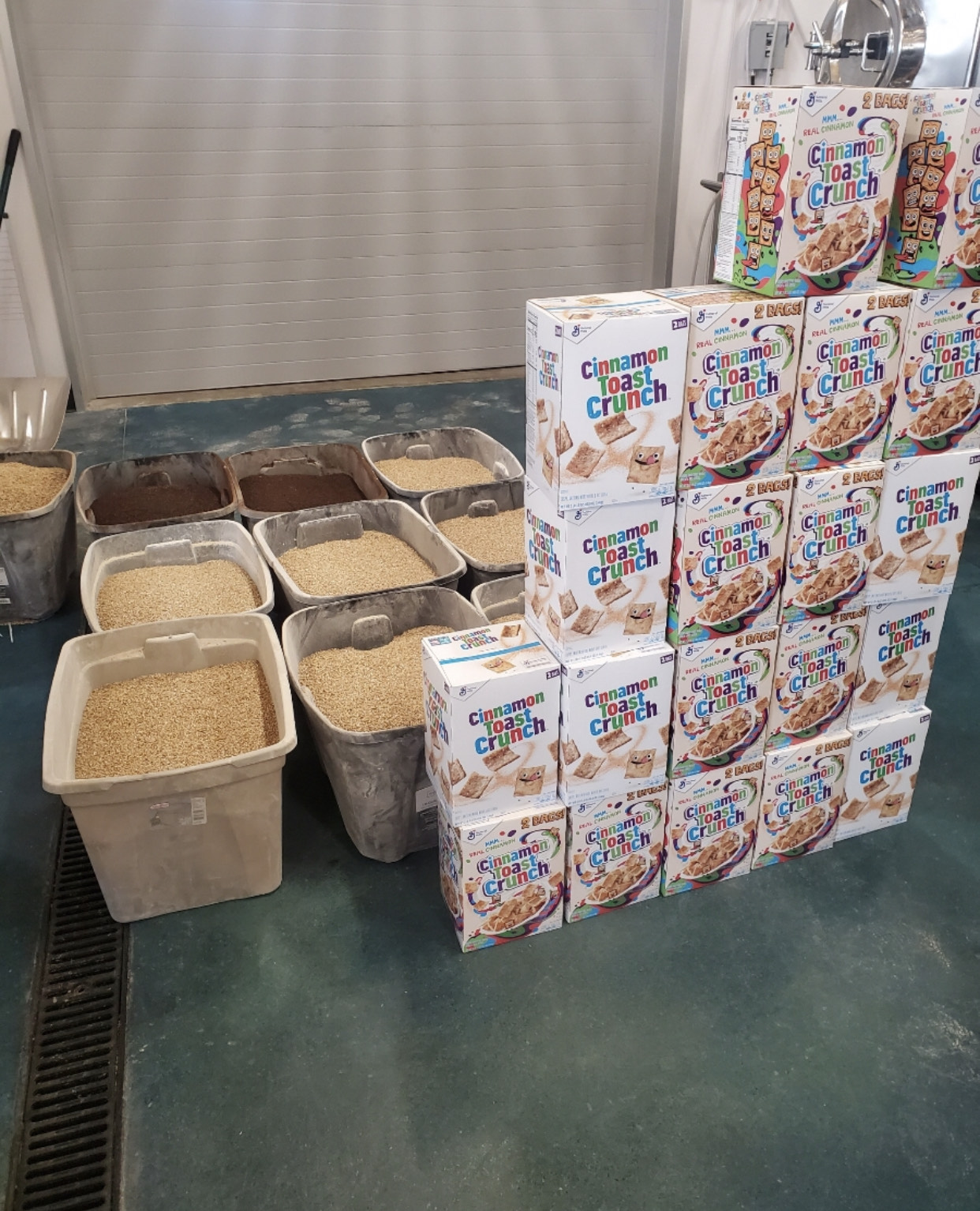 "It definitely reminds me of being back in my garage watching my eight-year-old son help me pour all these boxes of cereal into my garage set up," Blythe said. "My kids love Cinnamon Toast Crunch and it was always in my house. One day, we took the cereal idea and began brewing beer."
Blythe says the process is slightly tinkered with the cereal in the mix, but generally stays the same. Because of the natural cinnamon flavor, to go along with the sugar, the duo pairs nicely for a song and dance of sweetness as you sip away the English porter.
But it doesn't stop there. Once you get a taste of the Cinnamon Toast Crunch Porter, expect more of the unexpected. Fruit Loops Beer is planned in the future at Collision Brewery and some other secret recipes are in the works.
This unique beer is currently available at Collision Brewery on-tap and is a limited time product. Keep your eyes out, too, because Blythe, with his creative cereal concoctions, is always pushing the creative button on what you can do with beer.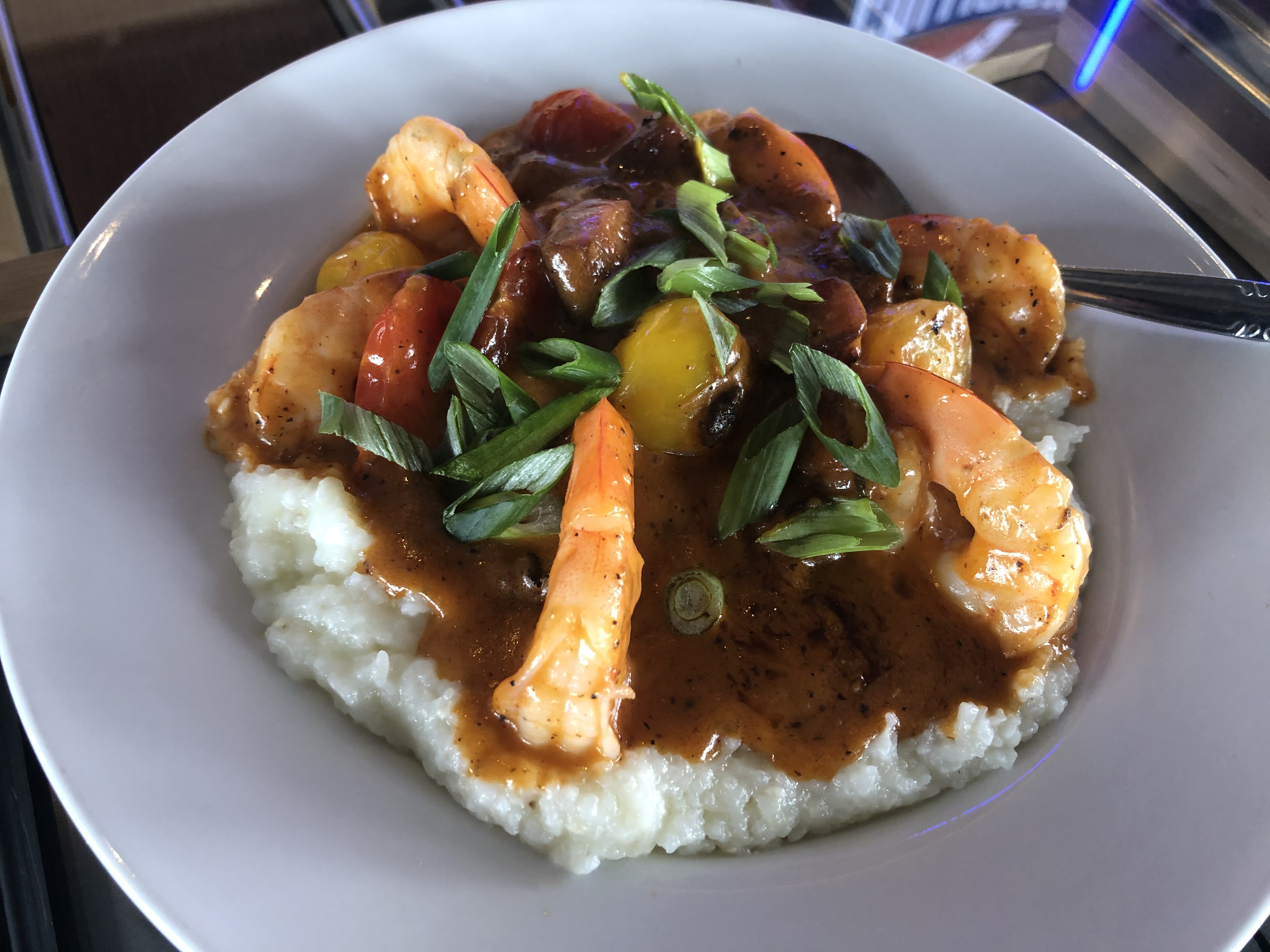 But what does the Cinnamon Toast Crunch Porter pair well with?
Head Chef Tom Grimmond: try the Smokey jumbo shrimp, tasso ham, heirloom grape tomatoes in a smoky tomato sauce and served over white cheddar grits.