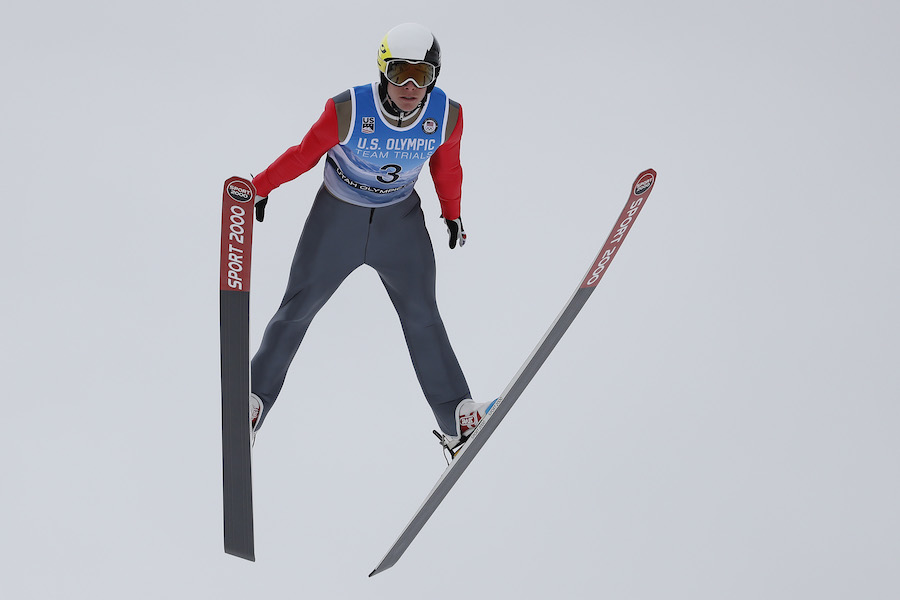 Picture if you will a young boy, barely old enough to attend kindergarten, flying off a ski jump — his body reaching forward as it strains to flatten, trying to point the tips of his little skis skyward. That was Ben Berend.
Berend, 22, is now a polished Nordic combined skier who will compete this month for the United States in the 2018 Winter Olympics. Growing up in Steamboat Springs, Colo., he's been involved in the sport for over 16 years. Berend recalls his training for Nordic combined beginning at age 5 near his home.
"I grew up in a small town with ski jumps perched on the ski hill near my house. I skied all over that little hill, and when I turned 5 years old I wanted to try to the ski jumps," Berend told OlympicHopeful ahead of what will be his first Olympic Games representing the United States. "I started [in] a program called 'Little Vikings' which was Nordic combined for young children. From there, I never stopped."
In his youth, Berend competed in three World Junior Championships. He is currently in his third season as a member of the USA Nordic Combined Team. His top finish in the World Championships is also his most recent finish, as he placed eighth in the team normal hill 4x5K in 2017.
Berend attributes his success and love of the sport to his favorite Nordic combined athlete of all time.
"I have to say [my favorite athlete is] Johannes Rydzek because I really enjoy watching him consistently perform at the highest level of Nordic combined. The level that he is on, every athlete strives to attain that," Berend told OlympicHopeful.
Rydzek, 26, is just four years older than Berened but already has two Olympic appearances and two medals to his name (silver in Sochi and bronze in Vancouver). The German also claims 11 medals at the World Championships (six gold, four silver and one bronze).
Berend's best finish of his career in all competitions is also his most memorable moment as a Nordic combined skier.
"I'm most proud of jumping to second place at the World Cup in Chaux Neuve, France last season," Berend told OlympicHopeful. "That was a really big milestone for myself. Just to help me understand how talented I am on a good day."
More good days should be coming for the young man who started his big Olympic dream on that little hill in Steamboat. At 22, Berend is relatively young in the sport and has plenty of time to make a lasting impact on the U.S. Olympic squad.