You will have the ammunition to tackle the weekend sports betting action when you access the BetMGM MLB promo code. It will provide a $200 bonus for a $10 MLB moneyline wager. As long as a homerun is hit in the game you bet on, you will receive the reward.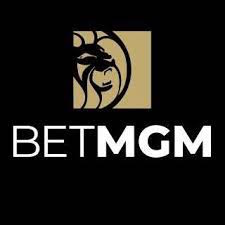 BetMGM
STATES: IL, LA, AZ, CO, IN, IA, MI, NV, NJ, PA, TN, WV, VA
GET THE APP
The BetMGM MLB promo code is one of the best ways to bet on baseball this weekend. The $200 bonus is added to your winnings if you select the right team when you make your bet. Even if you lose, you still get the bonus if at least one dinger is hit in the game.
In a sense, you are getting a free proposition bet with fantastic odds when you take advantage of this promotion. To activate the promo, you make a typical moneyline wager of $10 or more. You have action on that bet, and you collect your winnings in cash if you are on the right team.
While the game is being played, you have big time side action on the homerun proposition. The beauty part is that you don't pay for it. If someone hits a homerun, you are in the money to the tune of $200, regardless of the outcome of the game.
Click here to activate the BetMGM MLB promo code that can make you a guaranteed winner. It is available to new players, and it will provide primo $200 action for a $10 bill.
BetMGM MLB Promo Code Alternative
Right now, BetMGM is running dual promotions under the same theme. There is also an NBA promotion that will deliver a $200 bonus for a $10 moneyline bet. With this one, you get the reward if at least one three-point shot is made in the game.
At the end of the day, it is a matter of personal preference. If you are not a basketball fan and you love baseball, you may prefer the MLB action. Of course, a homerun is not a sure thing in an MLB game, but there will be a triple made in every NBA game.
Careful Handicapping Is Key
You should be able to find an MLB game that will set up for the long ball if you do your homework. Obviously, the power in the lineups will be a key factor, but pitching may be even more important. Homers per nine innings pitched stats are available, and this is key information.
The ballpark configuration should be considered as well, and mother nature will sometimes play a role. Weather conditions should be noted, with an emphasis on wind velocity and direction.
Trigger the BetMGM MLB Promo Code
This promotion will give you $200 of action for a $10 bet, and that's a deal you don't see every day. It will only take a few minutes to register as a new user, and the deposit process is safe and secure. After you sign up, you can capitalize on other promotions for existing players.
Click right here to unseal the BetMGM MLB promo code for first-time players. It triggers the $200 bonus for a $10 bet if a homer is hit in your game. You get to enjoy the action with minimal risk, and your homerun handicapping ability is the key to your success.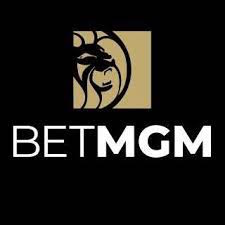 BetMGM
STATES: IL, LA, AZ, CO, IN, IA, MI, NV, NJ, PA, TN, WV, VA
GET THE APP